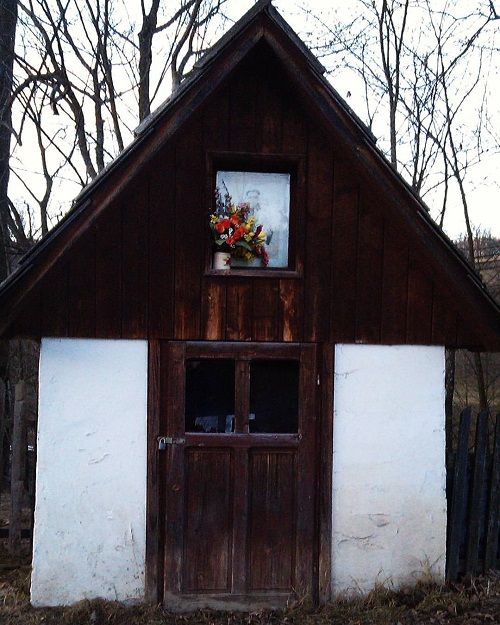 Bywały dawniej grudnie z oślepiającym słońcem, nisko stojącym, słabym, niemrawym, ale nadrabiającym wtórnym światłem odbitym od śniegu.
Bywały też puste szlaki, raz łagodnie raz hardo prowadzące na szczyt, do schroniska, do ciepła, do chwili na kontemplację nagromadzonego w drodze zmęczenia i myśli zbieranych w ciszy niedostępnej w mieście.
Przede mną był szlak, biegnący korytem rzeczki, pokryty grubą warstwą lodu. Trudno zapomnieć to światło, oślepiające i raniące, ale tak przyciągające. Od śniegu, od lodu odbite. Igły na drzewach, z których zsuwa się z cichym szmerem śnieg tym rachitycznym grudniowym słońcem podtopiony.
Nie dało się iść lodem, trzeba było odbić na skarpę, wejść między drzewa.
I podnieść głowę w odpowiednim momencie, zobaczyć duży różaniec wrośnięty w buk.
Dać przez głowę przemknąć fali pytań bez odpowiedzi.
Kto? Po co? Kiedy?
Nieważne.
Ważne że był.
***
Są takie drogi, które nie są naszymi własnymi, ale jednak są znajome. Drogi, które nie wiodą do domu.
To drogi które wybieramy sami, a nie są nam dane. I już na pewno nie są nam dane raz na zawsze.
Drogi ulotne, do których nie ma powrotu.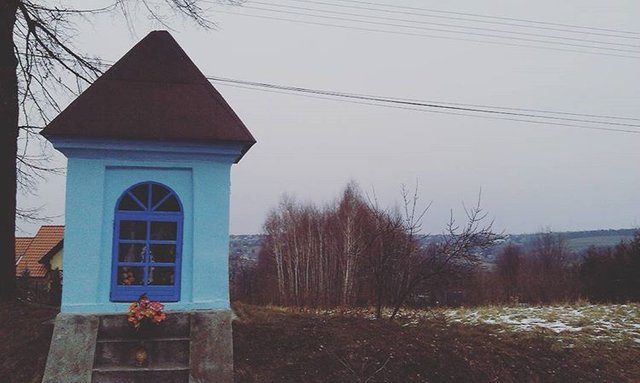 Kapliczki przydrożne, ostańce próśb.
Często obiektywnie brzydkie, nieestetyczne, a jednak piękne w staraniu ludzi, którzy je stawiali, najlepiej jak potrafili, żeby zbliżyć się do czegoś, co przekracza ich wyobrażenie.