Tawon mata merah // tawon red eye (bilingual)
(english)
Hello steemian keep spirit happy all you.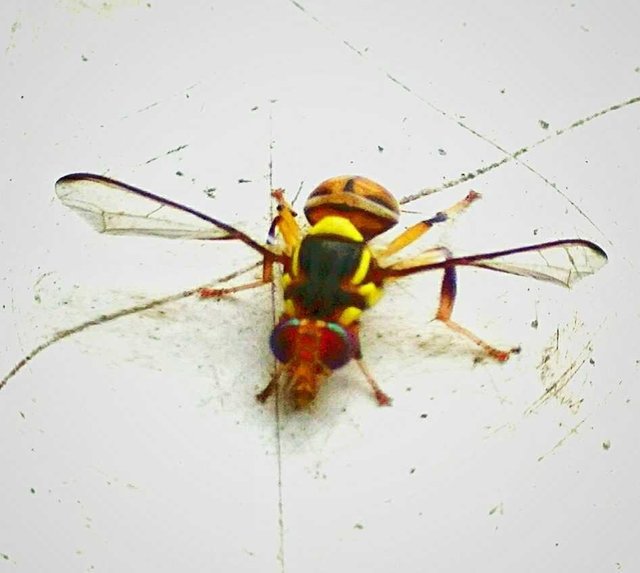 This wasp type very rare, I found it in location in cafe near hospital, at table located on edge of the shop, this wasp again spinning like kissing something that he wants to eat with his mouth, to take his photo very difficult, feel that I Be aware of the bees, then fly like plane landing, to pick up the right location, while looking at a comfortable place to eat with his mouth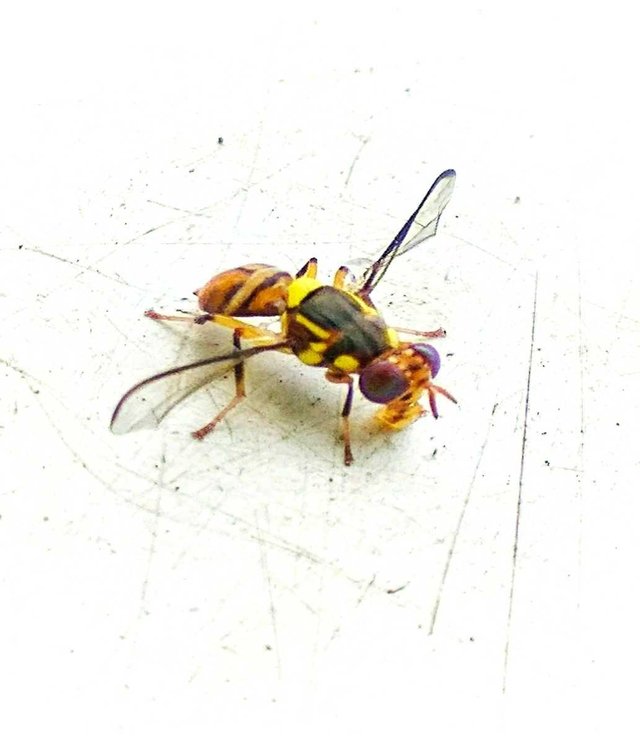 This was not honeycomb producer, he no community, because when I find him alone, where live usually made on walls or on pole, from very slippery clay, because I've seen thing done by wasps this.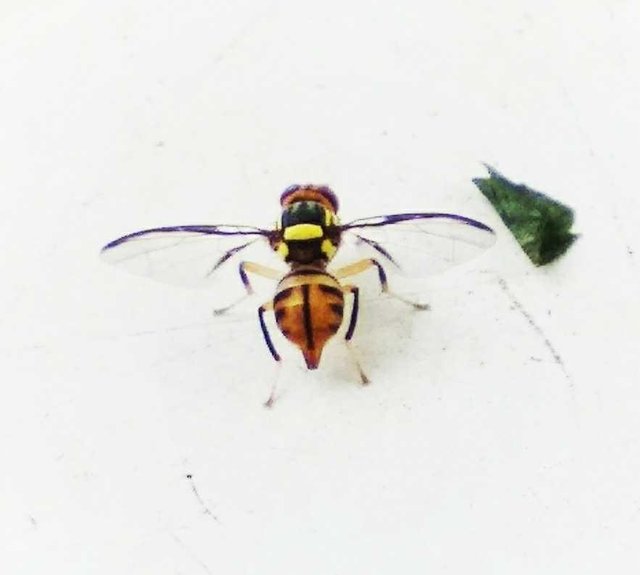 These wasps have six leg, big eye, buttock like sleep, round but pointed at back, have two wing, yellow, black and dark red on the eye, if we see any interest in shape because very unique with it color, at first glance like tiger skin color there dappled.
thank you very much for votes @jhoni and don't forget follow, successful and happy for all of you.
(IND)
Halo steemian
Halo steemian tetap semangat bahagia untuk kalian semua.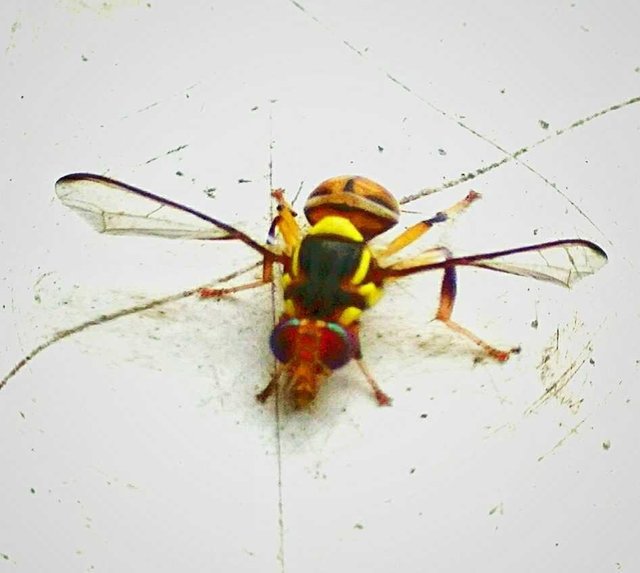 Tawon jenis ini sangat langka, ini saya temukan pada lokasi di sebuah cafe yang dekat dengan rumah sakit, pada meja yang terletak di pinggir toko, tawon ini lagi hinggap berputar-putar seperti mencium sesuatu yang mau dia makan dengan mulutnya, untuk ambil photo nya sangat sulit karena merasa saya intai tawon tersebut, lalu terbang seperti pesawat mau mendarat perputar-putar untuk ambil lokasi yang tepat sambil melihat tempat hinggap yang nyaman bagi dirinya untuk nikmati santapan dengan mulutnya.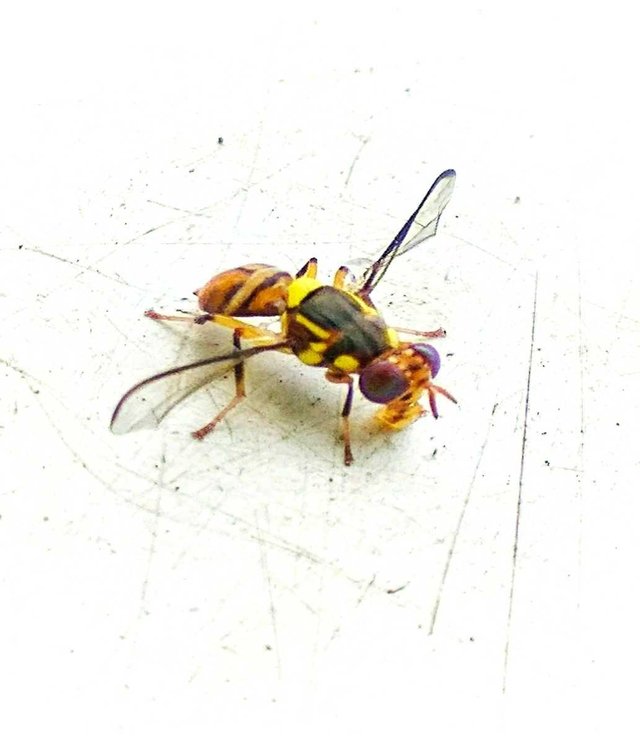 Tawon jenis ini bukan penghasil madu, dia tidak punya komunitas, karena pada saat saya temukan dia hanya sendiri saja, tempat dia tinggal biasanya di buat pada dinding atau pada tiang, dari tanah liat yang sangat licin,karena saya pernah melihat hal yang di lakukan tawon ini.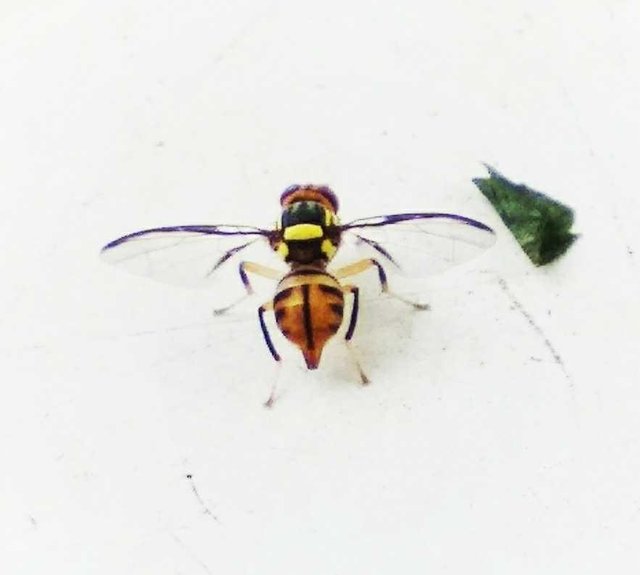 Ciri-ciri tawon ini punya kaki enam, mata besar, pantat nya seperti seperti setra air yang sedang jatuh, bulat tetapi ada runcing di belakang, punya dua sayap, warna kuning, hitam, dan merah tua terletak pada matanya, jika kita melihat ada ketertarikan pada bentuknya karena sangat unik dengan warnanya, sekilas jika seperti warna kulit harimau ada belang-belangnya.
Kontent asli ini hasil koleksi dari smartphone, terima kasih telah votes dan jangan lupa follow @jhoni, sukses dan bahagia untuk kalian semuanya.