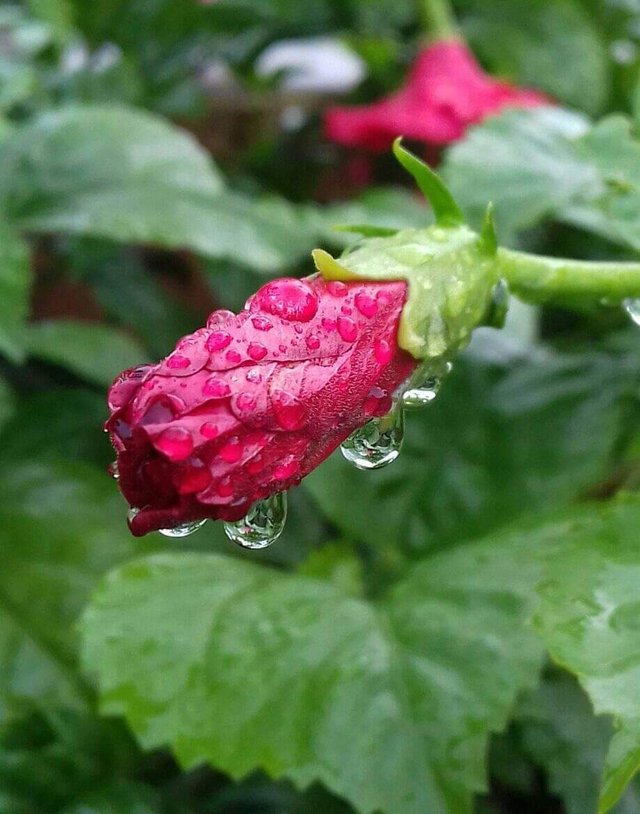 Flower is the beautiful part of nature.Every flower has their own beauty to make us wonder.The is the pre-stage of red china rose flower.
I captured the photo after rain.Rain drop on the flower looks so beautiful.A beautiful combination of water and flower.Rain made the flower fresh and give brightness.
Hope that you people like the view of flower and raindrop.It is the beauty of nature.