Inspirational pictures for artist (No.43_A sailing boat in the sea)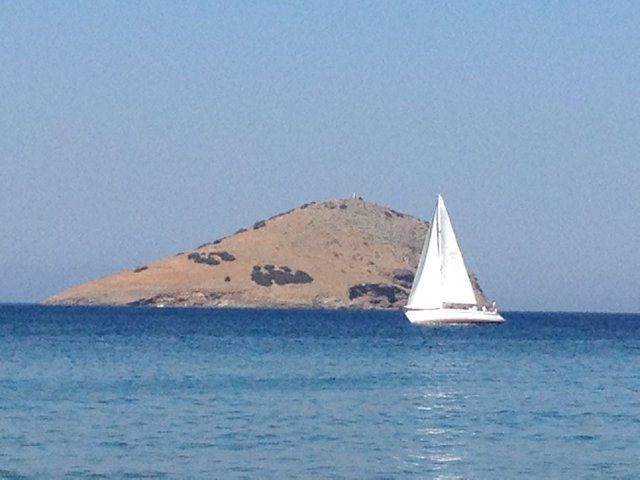 ---
Hello, my friends, today I wish you to have a wonderful day.
Today I decided to post a photo that I believe it's by its self a unique piece of art. The subject is about a sailing boat in the sea.
Can you imagine your self enjoy the sea in a boat like that in the summer?
The photo was taken with an i-phone 4s.
Greetings.
---