SmartCash Launching on Venezuela Exchange Monkeycoin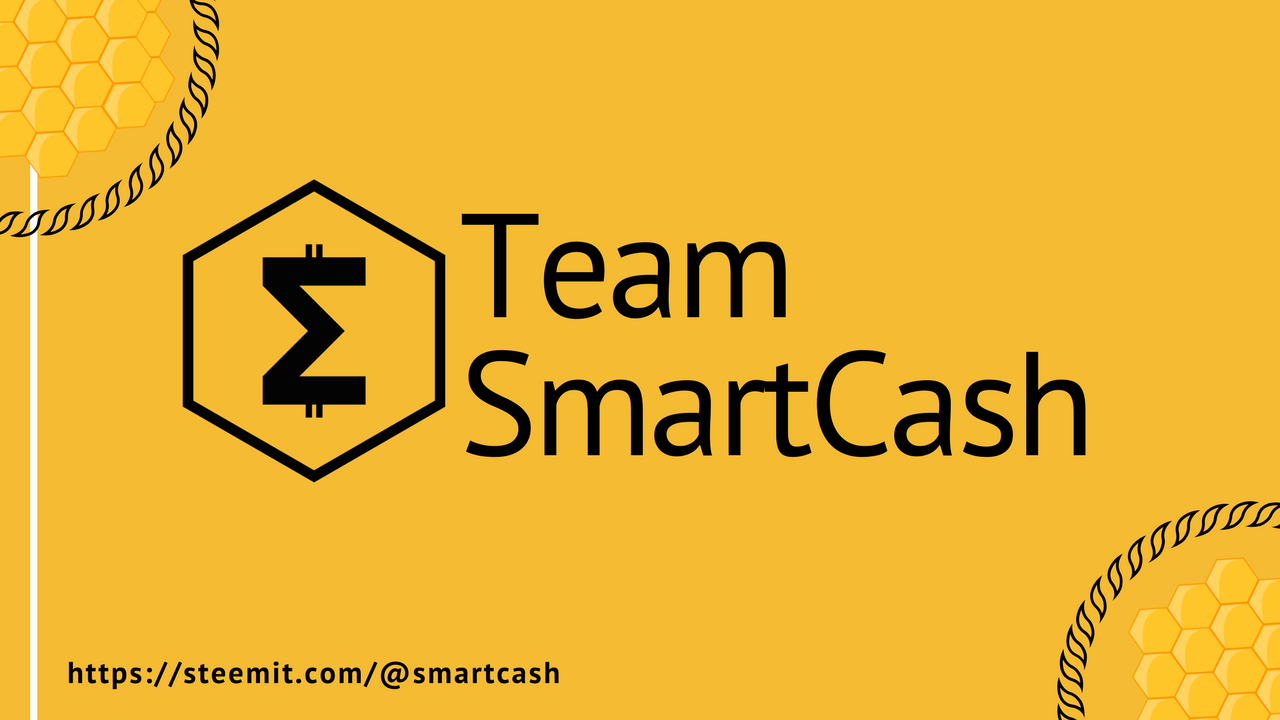 Venezuela
Venezuela, the South American country shaken by economic and humanitarian upheaval, has defaulted on some of its debt after missing an interest payment due in October 2017 the country is under extreme economic hardship to say the least and to make it worst without any international financial aid.
Monkeycoin Exchange
Monkeycoin is a fully regulated, fully compliant cryptocurrency trading exchange operating in Venezuela. Monkeycoin is aiming to show that a legal regulated exchange is the best way forward for the financial crisis in Venezuela.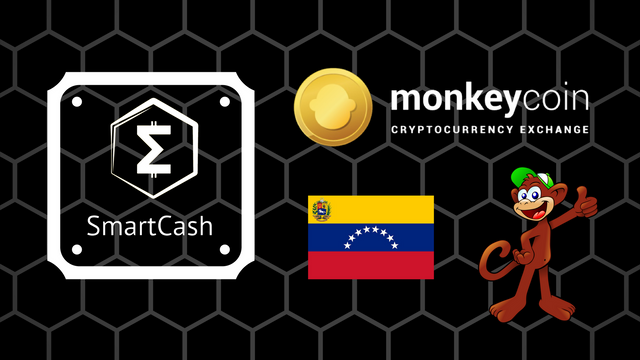 Monkeycoin Exchange complies with commercial regulations and respond to state institutions (tax,commerce), and are also being consulted to help write cryptocurrency legislation. The exchange is run entirely on draglet's Exchange Software. This software has advanced KYC (Know your Customer) management, book management and a interesting feature called DSO (Distributed Shared Orderbook) this works by connecting a span of cryptocurrency exchanges together from around the world and shares the order book data for effective liquidity.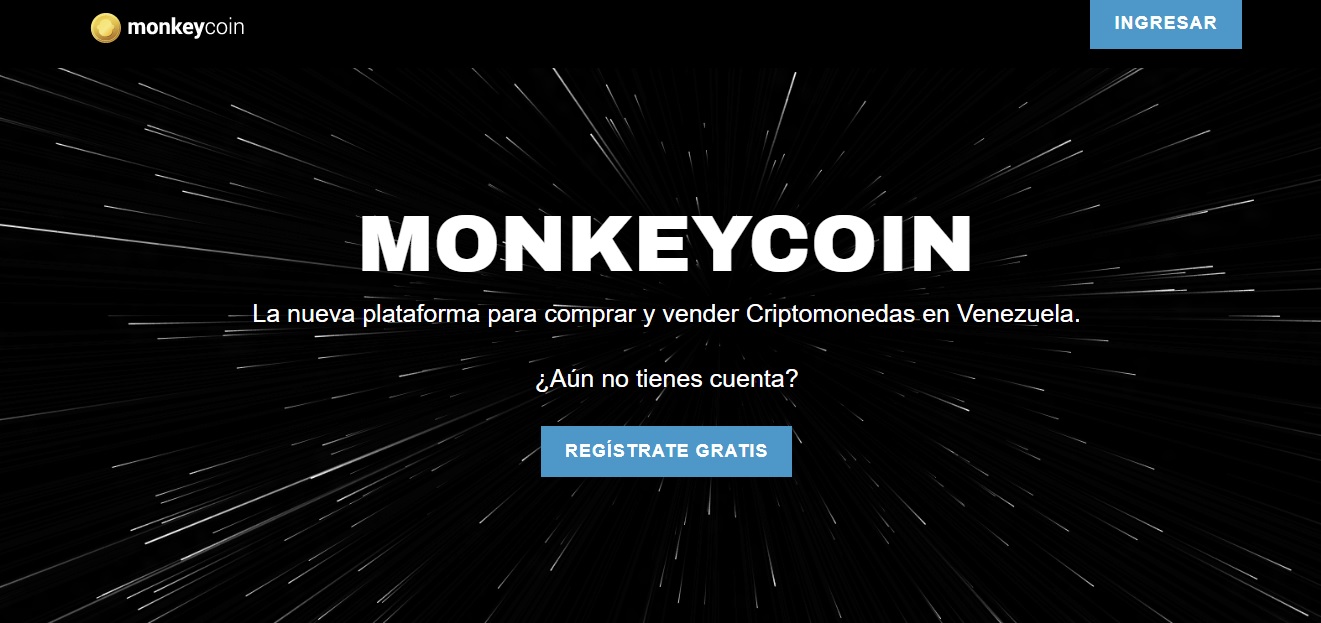 Security
Two factor Authentication (2FA) like Google Authenticator or Authenticator plus a security tool which allows users with a mobile phone to authenticate themselves for extra security is all built into the exchange, the exchange cannot access people's funds and all private keys are kept safe.
Trading
Now on to the good news for all Venezuelan people, today just got brighter for them, hope is here!
SmartCash have teamed up with Monkeycoin, the exchange will list SMART/VEF and SMART/BTC trading pairs for better on and off ramps into SmartCash in Venezuela.
MonkeyCoin at the current time is the only fully legal way to trade crypto assets in exchange for the local currency through bank account integration. SmartCash will take it's place alongside Bitcoin, Litecoin and Ethereum as the only sanctioned coins available on this exchange. It's hard to overstate the importance of this first mover advantage.
Everyone in Venezuela now has the chance to purchase some SmartCash and enjoy the benefits of this amazing cryptocurrency. The user base of Monkeycoin is growing and show's enormous potential already there are 5000 users since July 2017 and growing.
The underground fiat market exchange rates are unbelievable because of the extreme inflation in the county. Some quick calculations
1 Bitcoin = 600,585,669.67 VEF (Localbitcoin.com)
1 USD = 75.000 VEF
Unlike Bitcoin which can cost up to 600MM+ VEF per Bitcoin SmartCash is ~ $0.04 - $0.10 each so a very low barrier to entry for everyone to get involved.
SmartCash (SMART)
SmartCash is a full blown global movement for every man women and child on this planet! everyone should get involved especially Venezuala which is creating the perfect storm for people to shift away to a more elevated and stable currency. SmartCash is naturally deflationary which means it increases the value over time. This allows one to buy more goods and services than before with the same amount of money.
SmartCash Features
SmartHive is a global secure virtual decentralized governance system, Where everyone who owns SMART can vote and have a say on what proposals to make to improve the SmartCash ecosystem and thus better themselves by helping the hive, a truly positive feedback loop.
Rewards
Each address holding more than 1000 SMART will be eligible for the monthly reward that is on the 25th of each month. 15% of the total coins mined will be put towards the reward, if coins are spent or moved from the snapshot date to the payout date then the address will be ineligible for the reward. This is a incentive to stabilize the price of SmartCash.
Community
SmartCash has one of the best communities for Cryptocurrency, with help just around the corner, there are guilds and tutorials on how to setup wallets, countless articles on SmartCash and why it's worth checking out. Bring your creativity and help spread the word on SmartCash.
SmartCash is already helping Venezuelans the event provided four food distributions which took place on four consecutive Sundays. There was 2,500 meals provided free of charge by the project.
The food distribution coincides with events to educate the general public on the benefits of SmartCash with a goal of transcending traditional marketing and forming a partnership with the community that will be mutually beneficial.
More here on Steemit by @nicksteem
https://steemit.com/smartcash/@nicksteem/smartcash-venezuelan-food-distribution
SmartCash was invited by the Institute of International Humanitarian Affairs in New York to present at The Humanitarian Blockchain Summit, hosted by Fordham University in collaboration with the United Nations Office of Information and Communication Technology on the 10th November 2017.
SmartCash is a watershed moment for the unbanked especially countries like Venezuela and i quote :
"The beauty of BlockChain technology is that cryptocurrencies like SmartCash allow anyone to provide funds to people in need, instantly. Beneficiaries don't even need to have a bank account to receive those funds, meaning that cryptocurrencies can also play a vital role in providing support to the world's unbanked."
@SmartCash Steemit
https://steemit.com/smartcash/@smartcash/smartcash-presents-at-the-humanitarian-blockchain-summit-in-new-york
The development team is constantly improving the ecosystem and expanding the hive to benefit everyone, Collectively the community will continue to gain global traction and momentum until distributed economic prosperity is achieved.
The time for us is now to change the world for the better, join SmartCash now and be part of the solution not the problem.
MonkeyCoin states that : "We share the spirit of the team SmartCash"
Part of the Staff kindly agreed to answer some questions.
Omar Ucan: Could you present the Monkeycoin Exchange?
OU: What was the first contact with SmartCash?
Monkeycoin: A member of the SmartCash team contacted us after using our platform through our support chat. From there, an enjoyable communication channel was opened that has led to a very visionary and positive relationship.
OU: What were the characteristics of the currency that most attracted your attention?
Monkeycoin: All its features catch our attention! It has many qualities that we have never seen in any other coin. We already knew about coins with Masternodes and we are quite interested, but we saw that the general public needs a high technical level to be able to benefit from the Masternodes coins.
Now, SmartCash gives its Hodlers a SmartRewards system that we find very interesting. We believe that this grants savings power to its users without having to be a professional in software development.
Likewise, its governance system is very attractive, the same users make votes towards different proposals generated by the community as mechanisms to make the different functionalities better and better adapted to the changing needs of the same community of users, what they call the SmartHive.
It is also a fresh, innovative and very visionary project that has undertaken great objectives aimed at social development through events with a very generous spirit towards the most disadvantaged. Seen in the activities promoted by their teams in Venezuela for example.
On the other hand SmartCash is connecting to the world, and the website is translated into 6 languages, English, Spanish, Dutch, German, Russian and Greek. A multicultural cocktail of users united with a common goal and with diverse talents around the planet in a very short time. Something never seen before from our perspective. There are many other features that make SmartCash unique, but we would extend the interview much longer and better leave it to new users who think for themselves.
OU: What is the main intention of integrating SmartCash into the range of currencies within Monkeycoin Exchange?
Monkeycoin: Mainly, we continue to differentiate ourselves by having the most diverse portfolio of cryptocurrencies in Venezuela. We are always focusing our investment on the diversification of the pairs to offer the best to our users. SmartCash is an excellent addition and we are very pleased to be able to offer the Venezuelans and the world a pair in our exchange.
OU: We have seen on your official Twitter page that some days have been announcing the integration of SmartCash as well as the tests they carry out, these tests follow some standardized or quality guidelines such as ISO?
Monkeycoin: Our research and development department is highly qualified to synchronize our portfolios and continues working on the incorporation of SmartCash until its integration and launch. The internal quality management guidelines are the most rigorous. We are already minute by minute closer and closer to the launch, we must not despair because the good ... it makes us wait!
OU: Regarding the legal framework in Venezuela about cryptocurrency, do you follow any guidelines or laws of your country? Do they have any mechanism to handle legal issues with clients?
Monkeycoin: We are aware that there are certain bills being developed around the cryptocurrencies in specific, however there is a broad legal framework that currently regulates us within the Venezuelan State law system to which we correspond in full. We are a registered company and governed Venezuelan legal codes, all legal matters with our clients have a place in our legislation.
OU: What was the biggest challenge during the decision to add SmartCash as a digital asset accepted in The MonkeyCoin?
Monkeycoin: Up until now it has been to develop and adapt our interface to a new active crypto, of which there was no previous work done by our developers, however this has greatly strengthened the relationship with the excellent team of SmartCash devs where we have coincided in the vision for the development of new projects in the near future.
OU: What is the net value that this integration will bring to the SmartCash community, not only from Venezuela, but from everywhere?
Monkeycoin: We believe that SmartCash is changing the way of doing things and that its incorporation into the Venezuelan market, at such an early age of its launching, will undoubtedly position it as the coin by selection of many new users in the country. Both networks of miners, as well as whales, dolphins and goopies will react in the presence of SmartCash. Being a pioneer is very valuable, just as Bitcoin was at the time. For Venezuelans, SmartCash allows them to acquire quantities of whole numbers and not Bitcoin satoshis. This will give them a greater sense of value. In addition, fees for transfers are minuscule, BTC users are very expensive to transfer, so they are not fulfilling a very important function that is to make large or small payments. BTC users will migrate to the daily use of cryptocurrencies with SmartCash. And this will set a world precedent, the media impact will be heard in many corners of the world. Being pioneers is very valuable!
OU: Can you tell us about any advance on the Skateboarding competition that will take place on December 2?
Monkeycoin: We support national talent and above all extreme sports within which Skateboarding has been one of the most widespread sports in the country. This is just the beginning of a series of events of this kind in which we seek to draw the attention of skateboarders nationwide to consider being its sponsors. We are starting to develop a team of riders in many sports such as Skate, Surf, Kitesurf, BMX, Downhill, Motocross, Parachuting, Climbing among others. Likewise we will always seek to integrate co-sponsors, in this case we debuted with SmartCash in celebration of the next launch, hopefully we continue to support this type of initiative and others to continue spreading its excellent virtues.
OU: Any message for our readers?
Monkeycoin: We would like to invite you to be part of our growing community. There are already almost 5,000 registered users who enjoy our services daily. The future of money and means of payment are totally oriented to blockchain-based technologies, it is time to educate yourself about it so as not to run out of access to these new mechanisms which are changing and mutating towards unimaginable dimensions every day. Society as we know it today is in a process of constant change and we must be prepared.
Finally we announce, especially to the Venezuelan users, that we will be distributing a total of 1 Million of SMART for those new users of Monkeycoin who have a verified status and who publish on their social networks screenshots of their SmartCash MonkeyWallet (QR) among others. The massive adoption of SmartCash in Venezuela is a fact! Making history in Venezuela and in the world!
The information exchanged in this interview was carried out respecting the comments and contributions. This interview should be taken as informative.
SmartCash + MonkeyCoin + Venezuela is a match made in heaven!
MonkeyCoin Exchange Website
www.monkeycoin.com.ve
SmartCash Website
www.smartcash.cc
Reference
www.dolartoday.com
A good calculator to see prices in VEF / Cryptocurrency
www.bitven.com
Thanks @oucan
https://steemit.com/smartcash/@oucan/interview-with-the-monkeycoin-the-first-exchange-in-latin-america-accepting-smartcash