TEAM SMARTCASH on Steemit: Weekly Prizes, Update and Banner Winner
Welcome to the first post of March from Team SmartCash on Steemit! Thanks for a great start to the month... we have some SmartCash to give away to some winners!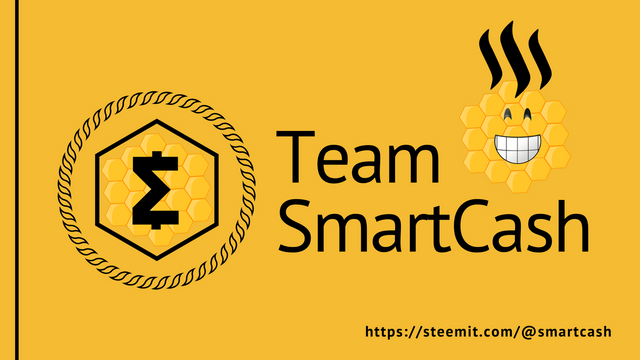 Current Reward Structure!
350 SMART for Team SmartCash Banner of the month
15 SMART per article up to 4 articles per week
250 SMART for best article of the week
50 SMART for Team SmartCash MVP of the week
Reminder: Rewards payouts will only be made for original content. You can also translate other's posts into another language, with permission from the creator of that post.
---
---
Best Article of The Week
This week we had so much great content, so in a rare turn of events, just like a double rainbow this week we have double winners, both winning 250 SMART.
One of those winners is @flauwy with a great post about how he got introduced to SmartCash as one of the Sponsors of Anarchapulco and how he has now become a SmartCash lover ❤️ Check out his post for a concise and enjoyable read about what attracted him to SmartCash and why it's such an exciting project!

The second winner of 250 SMART is @allemeister who gave us a really in depth run down of Blockchain technology, Decentralization and how SmartCash fits in to the equation. He talks about some of the great features of SmartCash, what we have achieved so far and what is to come. Great work @allemeister!

---
---
Banner Image Winner for March
Thank you so much to each and every person who entered their SmartCash banners and took the time to create these. Each of the 'runners up' should expect a 50 SMART tip from @hannahlicious as a thank you...
But the WINNER of 350 SMART is..... camakin

camakin is a member of our Team SmartCash on Steemit Discord channel (where you can come and chat with us and promote your SmartCash Steemit posts!) and has been waiting for his Steemit account approval for 2 months so @simplifylife volunteered to post his work on his behalf so he could still enter. He should be up on Steemit within the next few days but until then please check out this post on @simplifylife's page so you can wear a SmartCash banner on your Steemit page.
---
---
Team SmartCash MVP
Winner of 50 SMART for being the best team player... is @simplifylife

Thank you for always welcoming members of Team SmartCash on Steemit here when they request to join, posting great content and being so present and helpful in our Discord channel!
---
---
Who is new To Team SmartCash on Steemit this week?
@flauwy
@thelastsage
@indahigh
@article61
@xervantes
@auskiwi
@ciontheemrald
@digitokash
@cryptoscience
@thetimetravelerz
@aquamarine
@twistytango
You will be earning SMART for posts that you make about SmartCash!
Want to join the Team? Let us know in a comment down below!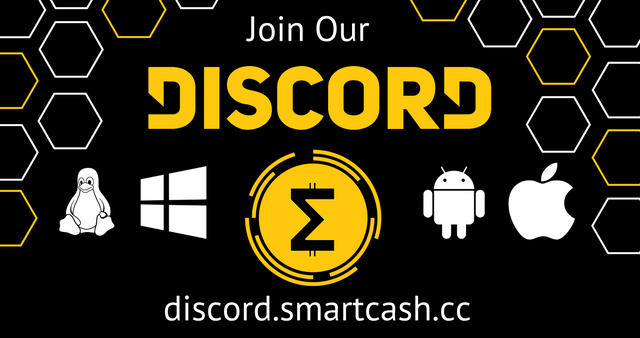 Join us on Discord! as well, you can find us in the Team-SmartCash-Steemit channel where we share posts and chat with each other!