Smartcash is NOT holding any ICO - Learn to spot an ICO scam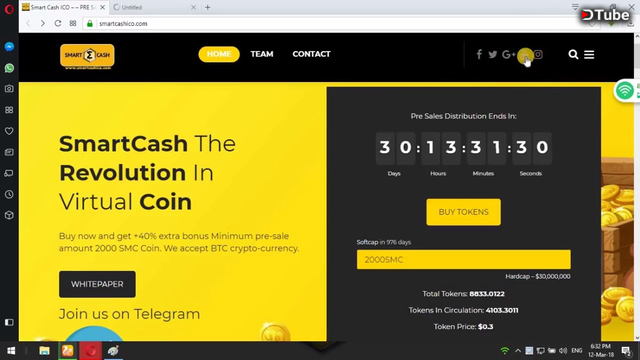 ---
Smartcash is not holding any ICOs. Period.
Watch the video (by clicking on the above picture) after you've reached the end of Dysfunctional Social Media Links section.
There are no talks of holding an ICO at this point in time. Neither in the near, nor in the distant future. So if you come across any website or any corner of the internet promising a Smartcash ICO, consider it a fake BY DEFAULT!!
A scam is being carried out in the name of Smartcash ICO as I write this post. Our amazing team has done some background researches and provided us with some evidences to prove this is a scam.
Dysfunctional Social Media Links
If you go to the website, on the top right corner there are links to social medias like facebook, twitter, instagram, youtube and google plus.

Apart from the facebook page link, all the other links will just take you to the homepage of the site. If you click on the twitter link, it'll take you to your twitter account. If you click on the youtube link, it'll take you to the youtube front page and so on. You can watch the video now, or after you've finished the whole article.
Amateur Terminology
Smartcash is a cryptocurrency and has it's own blockchain. It's not called TOKEN. And if you do click on the "buy token" link, this is what shows up :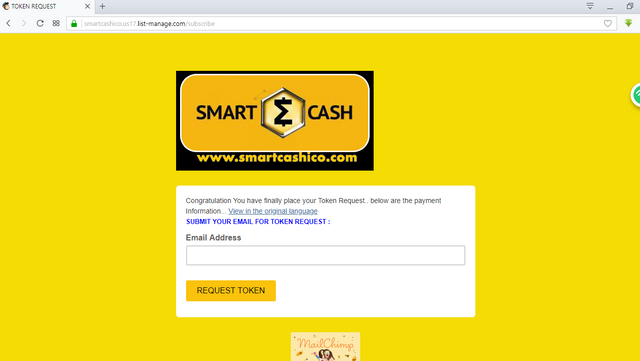 If I wanna buy smartcash, I'll go to coinexchange.io or crypto-bridge or HitBTC or cryptowolf!!! I will not frigiin' give you my email address.
Wrong Symbol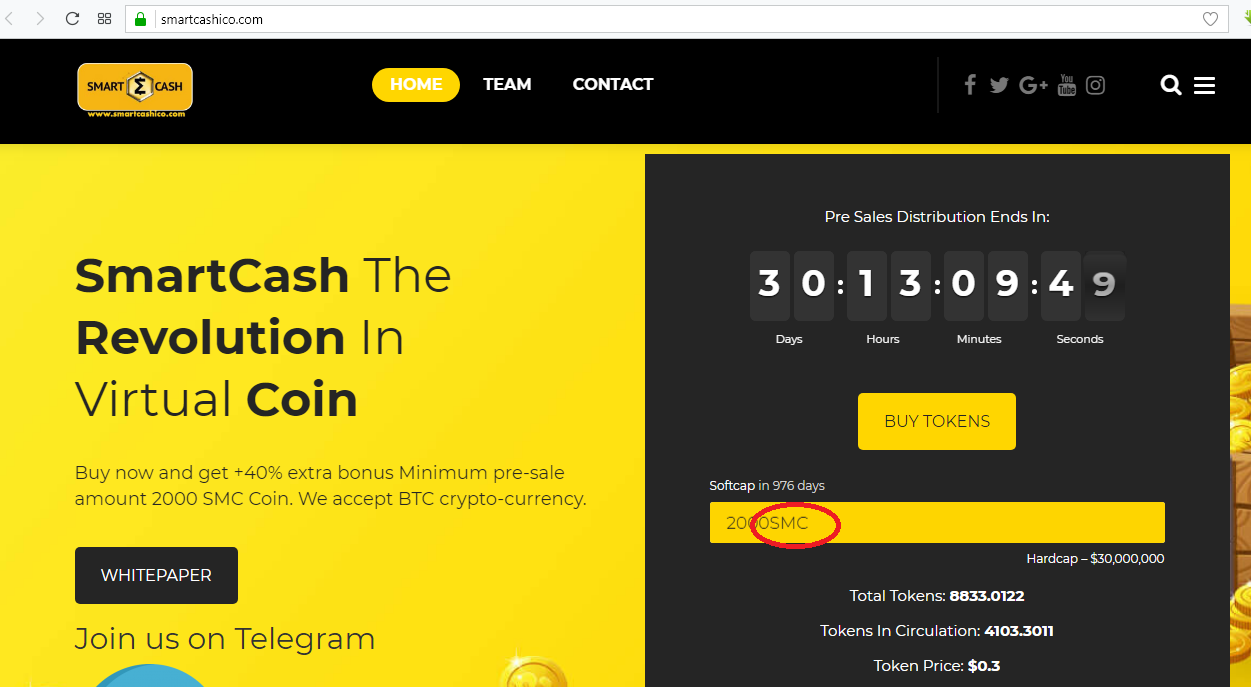 Smartcash is SMART, not SMC. SMC is another cryptocurrency called SmartCoin.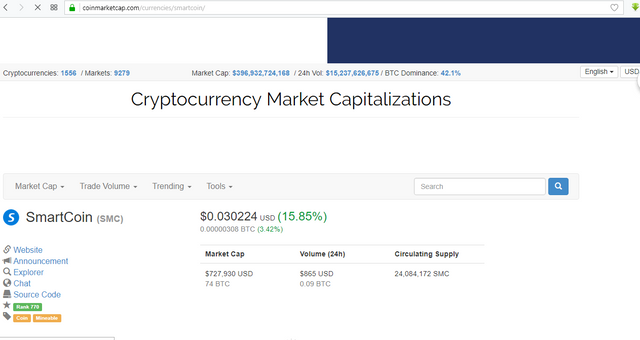 Whitepaper, pffft!!
Smartcash does not have a whitepaper. These momos have gone through quite a bit of trouble to put up a 21 page whitepaper, which is filled with amateur mistakes, like not using the space bar for example!! The formatting looks so unprofessional that if you ever come across such a whitepaper for any other ICO in the future, SCAM alert should be ringing in your ears!!
Here's the Whitepaper btw!! Oh and this, L friggin O friggin L...... LOL!!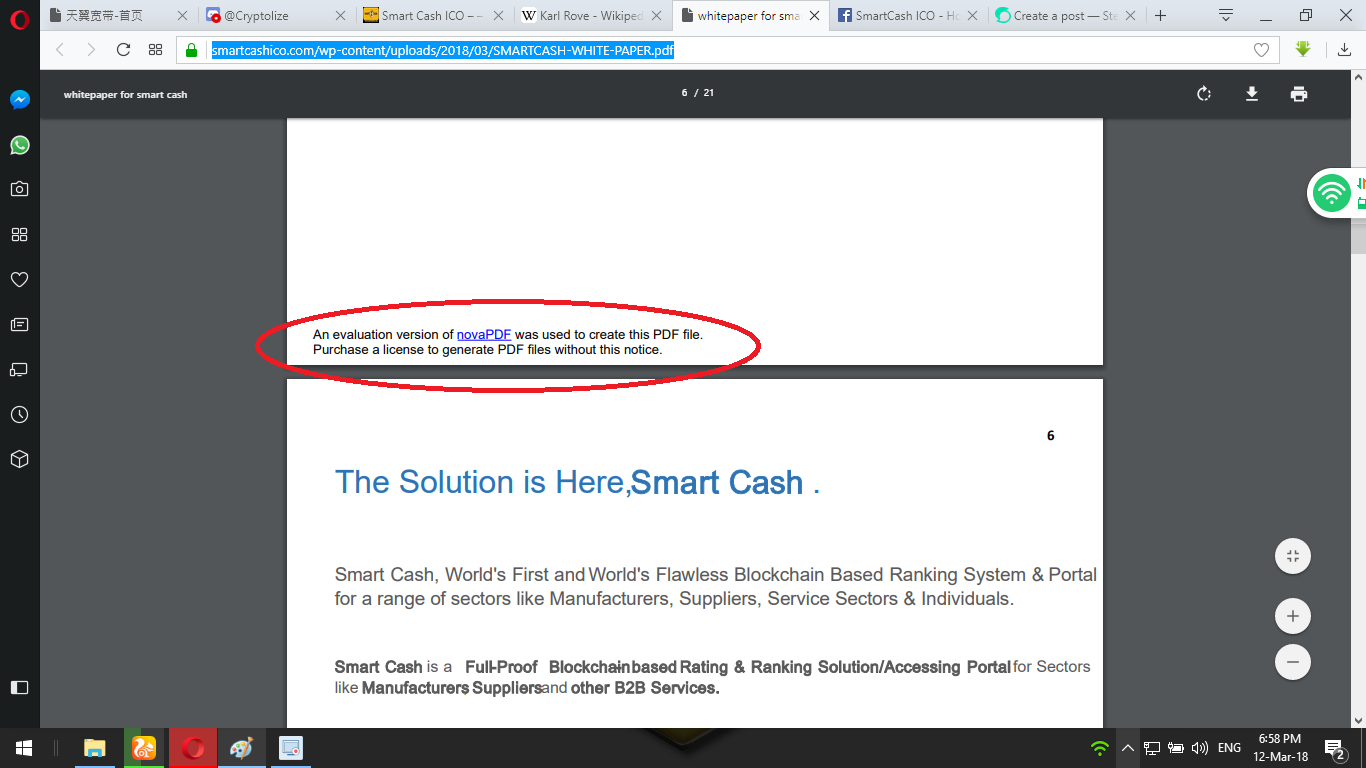 Fake Team Members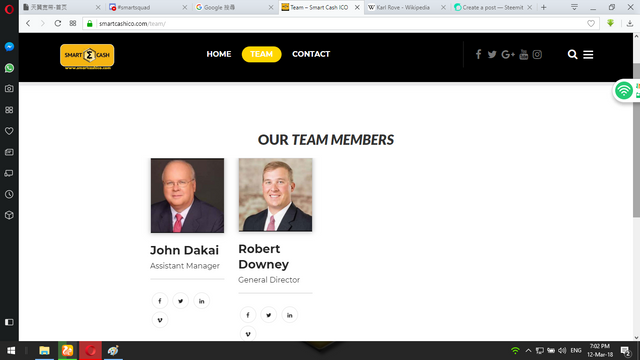 @hockleyj did a reverse image image search on the so called Robert Downey, who turned out to be Tyler Potepan, property manager of Lee & Associates' Charleston office. Here are the results of the reverse image search and here's an image from Lee & Associates website :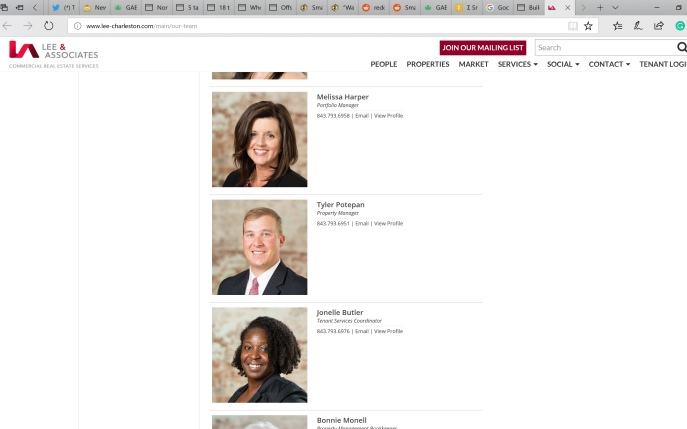 Here is the news article : Lee & Associates Charleston Hires Tyler Potepan as Property Manager.
This was good lesson I learned today. To check for ICO scams, do reverse image search of the team members. Then check a few sites and if the name stated on the ICO site doesn't match with your search, you have a fabrication at your hand!!
The second team member, John Dakai, was identified to be White House Deputy Chief of Staff for Policy from February 8, 2005 – August 31, 2007, Karl Rove by @allemeister. Karl Rove was also Senior Advisor to President George W. Bush from January 20, 2001 – August 31, 2007.
Stay very wary of ICO Scams
Next time you think of investing in an ICO, make sure you do these few quick checks. I'm sure there are many more ways to spot fake ICOs. But these were the ones that helped us prove this fake smartcash ICO as a scam. If you need more proof, join our Discord Channel and hear from the Smartcash Hive team itself that we are not going to have any ICOs!! Here's the tweet from the official @smartcash account :
https://twitter.com/scashofficial/status/973132365894742016?s=19
Do us a favor, help us spread the word. I normally never ask you guys for resteems, but please make an exception and resteem this post and make sure no one gets scammed by this shameful attempt to put a black spot on the reputation of Smartcash.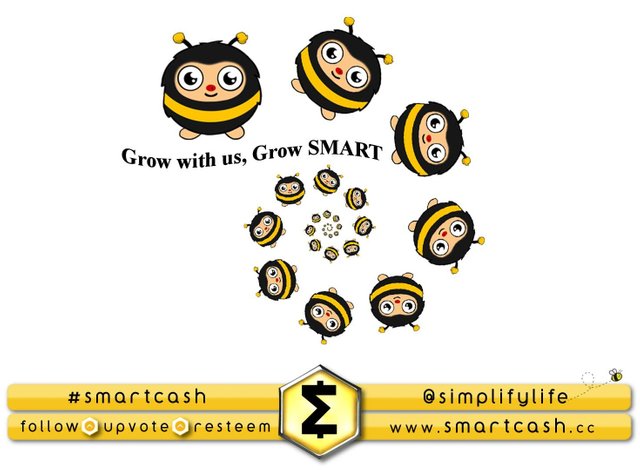 Follow @smartcash to stay updated. Join Team Smartcash on Steemit and start earning smartcash for your posts.
If you would like to learn more about SmartCash please visit https://smartcash.cc/
Peace!!
---
▶️ DTube
▶️ IPFS