Just a few weeks ago I found out about SmartCash. I was interested, so I went looking for more. And I began to study SmartCash website, I was curious for advantages of their coins. I'm studied their forum for analyze their plan of development in the future.
In general, i weighted all pros and cons and bought the cryptocurrency the next day :D And I have no doubt about this quick decision so far. In this post I will tell you why. And I hope that this article will be useful :)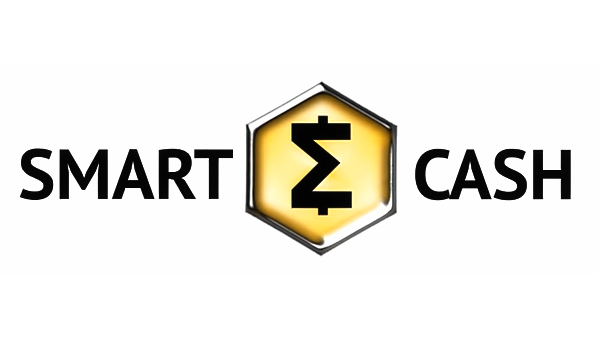 SmartCash (SMART) is a relatively new coin in the cryptocurrency market.
It began operating on July 11, 2017. Smartcash uses the Zerocoin protocol, and the Keccak algorithm.
---
SMARTHIVE & Hive Structuring Teams
On the SmartCash website you can read this:

From all this we can conclude that SmartCash is following the path of decentralized management for its own development. It seems that his community decides exactly how the cryptocurrency will develop.
It would seem that this is not a new idea, although there are not that many examples - Dash, Decred, some other cryptocurrencies. However, the degree of possible involvement here is completely different - and another way to achieve a balance between all possible parties.
The process of achieving balance is regulated by SMARTVOTING, and, at the moment, each SMART token is equal to 1 vote. But everything is more complicated. SmartCash seeks to divide users as little as possible based on their financial capabilities, and this opens up new prospects for self-organization and self-management by societies.
What, for example, is the concept of "hive", SmartHive; it can work with a fairly large number of participants - and the more of them, the more effective the system. In fact, it is a system that allows to put forward initiatives and vote for them. Through self-organization and even small changes, participants in the "hive" can direct the overall development of the entire project in the right direction.
In this case, the positive contribution of everyone has weight and is valued by other participants. Numerous individual contributions a form a general picture. And the picture is created by the participation of all involved SmartCash cryptocurrency holders.

It seems that this is the most revolutionary approach that will probably determine the future of SmartCash: since it offers the opportunity to be responsible for the development of internal projects not only to major investors or developers, but also all community members to influence the fate of SmartCash both globally and locally.
And even third parties can participate if they are interested in improving SmartCash.
In the future, this will avoid many problems of centralization and inefficiency of systems built in the classical way, where there are large holders of "shares", which, for the benefit of their private club, can direct the development of the cryptocurrency.
Here anyone has the right to introduce initiatives, everyone can present an idea that will change this cryptocurrency and make it better. Other participants vote for good ideas; such ideas move up the list of priorities and can become the main thing that the developers and the SmartCash team will do.
And even with the team, everything is not so simple here.
The guys from SmartCash believe that permanent teams are what leads to corruption, inefficiency and all that has been tried a million times, and almost as many times it ended badly. Therefore, they want to introduce other ways of people organizing and self-organizing, inspired by the way of life of ants and bee colonies.
At the https://vote.smartcash.cc/, you can see where the community's money are going, what projects are planned and which were implemented.
All this is...

---
And there is HIVE STRUCTURING TEAM.


This association, focused on community development, wallets, initiatives, as well as promotion, marketing and support. Within this system, there are departments which are responsible for the direction of cryptocurrency development. And within these departments there are teams responsible for the implementation of specific ideas. And other teams that can be created will be responsible for new ideas, and, perhaps, even whole directions in development. Each team has a coordinator and a budget. Each team works on a small part of the overall project, autonomously, independently, without a central management and control structure.
HIVE STRUCTURING TEAM consists of people who directly participate in the development of SmartCash on an ongoing basis; and SMARTHIVE generally involves the participation of all members of the community and anyone interested in the development of SmartCash.
---
SMARTREWARDS
The currency is targeted at users. The commonality of interests within the system and growth, which are aimed at a decentralized economy. 80% of the block reward has been allocated to fund SmartHive community, as well as Hive teams. 20% of the remaining partial awards were allotted for Mining (5%) and SmartRewards (15%).
So what is a SmartRewards?
This is the method used to ensure low volatility of the cryptocurrency and one of the key properties. In fact - it's the mechanism of price stabilization, and at the same time - a mechanism that encourages long-term storage of coins.
The SMARTHIVE community requires a more or less stable price from the cryptocurrency, since the financing of projects and ideas should be evaluated accurately, with an emphasis on the global success of SmartCash.
The mechanism for encouraging coin holders was introduced for this purpose:

For each SmartCash wallet containing 1000 or more SMART, rewards will be paid every 30 days. This occurs after the 25th date of each month.
It is reasonably assumed that such a mechanism will avoid a lot of people speculating in the value of a coin, and, ultimately, lead to its greater stability and value.
The basic idea of this sounds like a "buy and hold".
And, in general, yes - this is an advantageous offer, which strongly distinguishes SmartCash from many other cryptocurrencies, and which is able to fulfill the task of overall stabilization of the exchange rate.


---
RENEW


Another feature SmartCash, increasing its attractiveness.
This process, based on a similar idea in Zerocoin, allows in exchange for old coins, to receive new ones. The new coins will not have history in the blockchain, and will be similar to the newly generated coins that their miners receive - which means they will provide a very high level of privacy protection, if you need it. The old ones will go to an anonymous wallet and disappear, thus ending their history.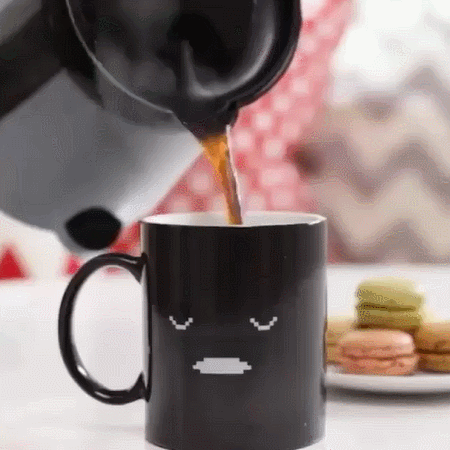 INSTANTPAY


A function that seems to be necessary in general for any cryptocurrency.
The ability to buy online and sell products in online stores almost instantly. Even faster than paying with VISA or Mastercard.
People should be able to use the cryptocurrency to pay for their daily needs, and the INSTANTPAY function will allow making such payments. In effect, this is a way to block a transaction before it hits the block. Therefore, instead of waiting 1 minute for the block, you wait about 1 second.
InstantPay technology uses network nodes to transfer data about a scheduled transaction and allows other nodes of the network to know about this transaction, thereby making possible instant payments and the absence of errors when creating the blocks.
Regardless of whether you buy a cup of coffee or a pizza at your favorite cafe, refuel the car at a gas station or pay for music or movies on the Internet, it will happen at the almost instant speed.
In the Bitcoin network, this is currently not possible due to technological limitations, which leads to significant transaction delays (sometimes up to hour or more).
SmartCash intends to change the current situation, and will introduce INSTANTPAY technology until the end of 2017.


---
THE SMARTCASH MINING CONCEPT

The SmartCash system is organized in such a way as to simultaneously minimize the centralization of coin mining and to stimulate further growth of the network.
Miners receive only 5% of newly created coins, and someone will consider that this is not enough to justify the mining of this particular cryptocurrency. However, official pools in Europe and the US do not have commissions from miners, which, along with the current complexity and the SmartRewards system, looks quite attractive for mining.
There are fears that with increasing complexity, a similar percentage of compensation can make mining economically unprofitable - however, given the current complexity and potential of SmartCash, this is not a problem, and in the future, the reward for mining may be greater because of the increased coin price.
On the other hand, ASIC has not yet been created for the Keccak development algorithm, which is used in the SmartCash network - and, probably, we should not worry about the possibility of their creation in the near future.


---
Now SmartCash is valued at $ 0.07, its capitalization is more than $ 50 million. I am sure that this is only the beginning, since the projects, which are scheduled for launch by the end of 2017, I think, will significantly raise the volume of its bidding and, accordingly, the price.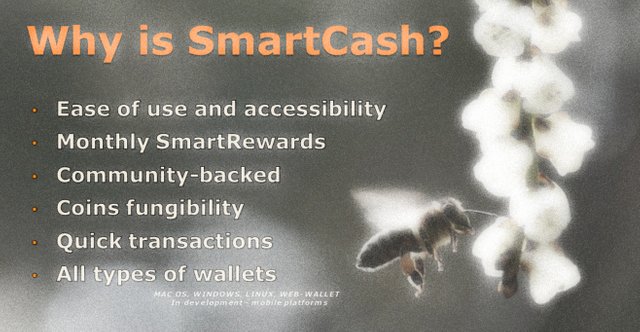 ---
You can buy a SmartCash at the:

---
If you would like to learn more about SmartCash please visit:



https://smartcash.cc/
---
My SmartCash address: ShTxK3UjzZ1qmAZdLgTbkCY8h4QoDzZti8