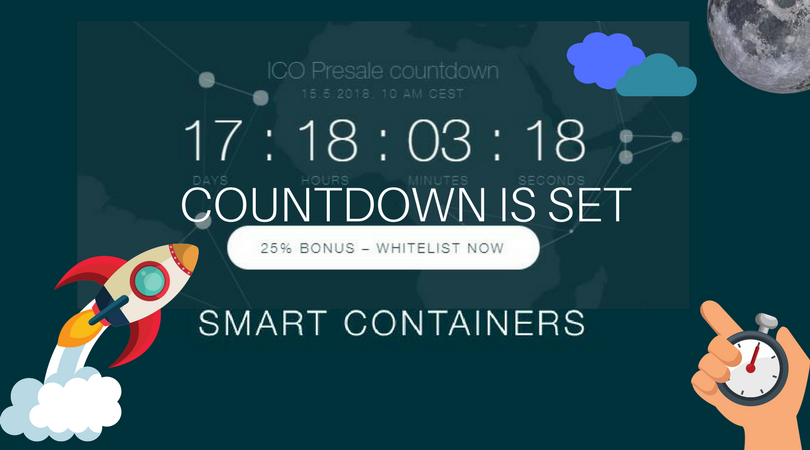 One of the most asked question to us in the last few months was;
When is the ICO?!
Due to market volatility which affected particularly ETH and BTC we decided to postpone the ICO, which was planned earlier in the year. That decission let us some room to improve the timing and not impact directly the token distribution for investors.
The sale dates for Smart Containers token sale are confirmed!
Public Presale is now:
15th May at 10 AM CEST - 30th May
Crowdsale follows:
7th June - 30th June
Register for the whitelisting now at https://smartcontainers.ch/
to make sure you don't miss your bonuses.
Joining the whitelisting process in time ensures that your identity is checked on time, so then by the time of the ICO you are ensured to participate among the first ones to do so.
Popular ICOs tend to be oversold in the first few days, and late joiners are left just with a bitter taste when finding the Whitelisting process is closed.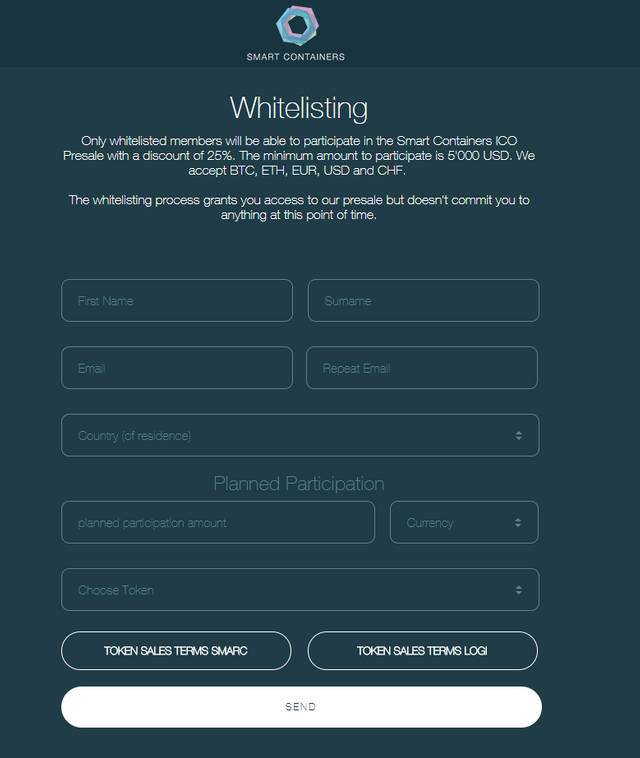 Also, remember to join our Telegram group and have a chance to ask as many questions as you want.