Steem Auto Video Tutorial: How to Follow Curation Trails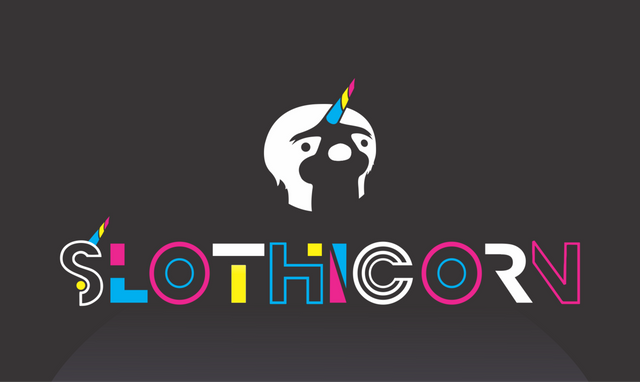 Hello slothicorns! Here we have a short video to show you how to follow the @slothicorn curation trail.
If you didn't know, Steemauto is a service that lets you automatically follow the upvotes or a "curation trail" of a specific steemit account. It uses SteemConnect.
As always, keep yourself and your crypto safe when using any kind of tool, especially a 3rd-party one.
Please watch the video to see how to add yourself to the @slothicorn curation trail and automatically upvote slothicorn artists.
When using Steemauto, it's important to keep a few stats in mind. First off, is voting power and limit on voting power in your settings.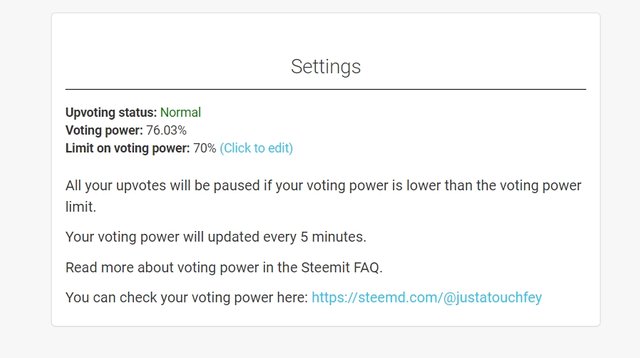 Voting Power refers to how much % of your vp you have left after you have upvoted content on Steemit. If it is a low percentage, you should wait before upvoting more.
Limit on voting power is the percentage your VP must fall to before the Steemauto system will pause automatic votes.
So if you set your "limit on voting power" to 65%, as long as your voting power is above 65% the system will autovote the curation trails you've selected. If your voting power falls below that 65%, the system will not upvote until your voting power is back above 65%.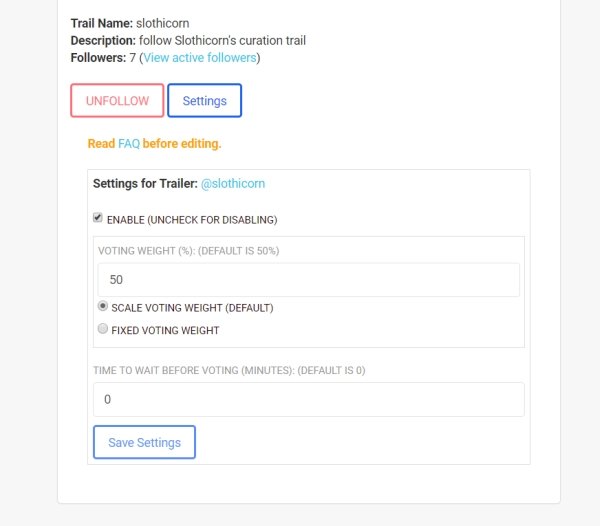 Another stat to keep in mind is "voting weight" in the settings of each individual curation trail. That percentage is how much percentage you want to upvote the content. The defaul for curation trails is 50%, but you can change it to whatever you like.
I hope you find this video useful!
~*~
Music: "Android Sock Hop" Kevin MacLeod (incompetech.com), Licensed under Creative Commons: By Attribution 3.0 License.
Made in Manyland http://www.manyland.com
Creative Commons Licence
This work by welcome2slothys (http://www.slothicorn.com) is licensed under a Creative Commons Attribution-ShareAlike 4.0 International License. This license does NOT extend to work featured in the video. Please see individual artists posts for how they would like their art used.
Slothicorn
Website: https://www.slothicorn.com
Steemit: https://steemit.com/@slothicorn
Welcome 2 Slothy's
Lit.live: @welcome2slothys