OK Today, I'm going to show something special because I have the pixelbruary and I'm going to show all the procedures I did for this pixelart, and I'm going to answer things that you probably want to know, okay? Today we have a magical girl for the pixelbruary challenge!
The first question!
What is the program i use? I use ASEPRITE!

What can you do with that program? WHATEVER YOU WANT! also you can make gifs of course all in pixels xD!

What is the size of your canvas? Well that depends if I want to make something big, I use maybe a canvas size of 300x300 or less, like minimun 120x120 andthe only thing you can have on mind when you make a pixelart so big is that need a lot of details! but Runa! i dont want to make something so big, i am still learning - oh ok well so you can make pixels using a canvas of 32x32 or 60x60, I started doing small pixels and I keep doing them and that really helped me a lot

How long you been making pixelart? I've been working with pixel art like 2 month ago or less.

How long it took You to do them? that depends, example pixelarts big those are 3 hours or more and for the pixel art small those are like 30 minutes

How much do you practice? A lot! I make a pixelart everyday! it dont care if is small or big, practice is practice, all in this life is PRACTICE xD and I always search references if i dont know how to make something, and always look videos, tutorials o somethings like that!

What is the pixelbruary? Is a challenge I made for be better in pixel art, you can find the list in this post "https://steemit.com/cryptoart/@gabyluc/pixelbruary-a-challenge-for-u-and-me-3"
Now we can proceed with the pixelbruary ! A MAGICAL GIRL! This is the full image finish and this is a canvas size 90x90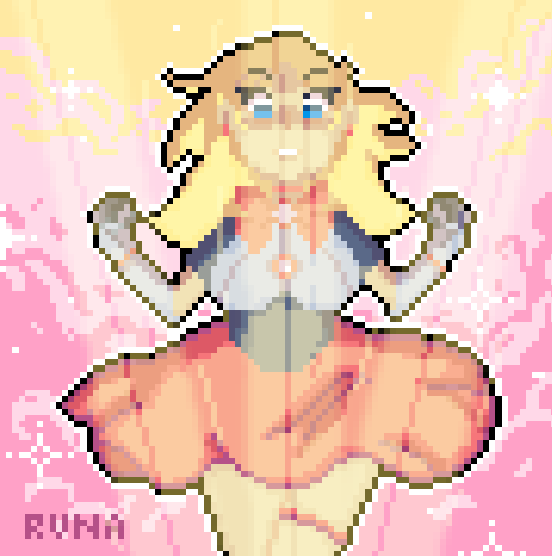 ---
We have to start with an idea! what do you want to draw? them you have that! we can start :D first we make a base/ sketch about the thing we want to draw, I draw a magical girl so this is my sketch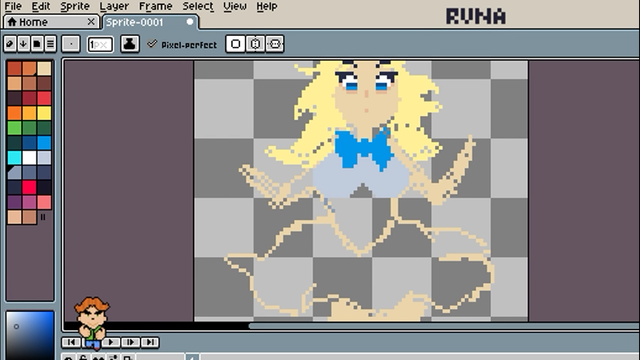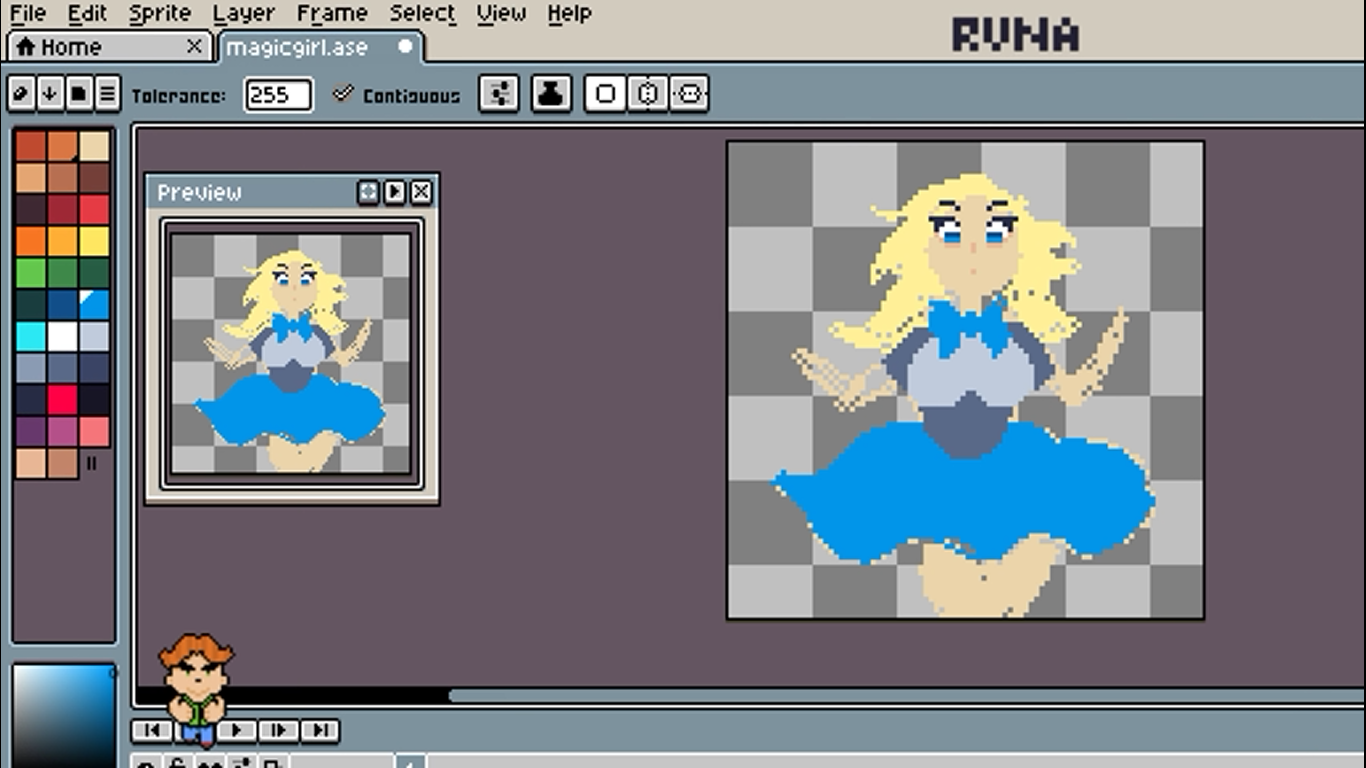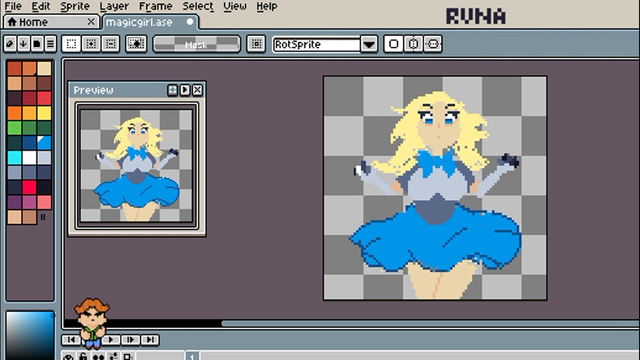 ---
Hurrah! The Secon part! Then we have to choose the colors we want for the pixel! I chose the pink and in this part we have to clean the sketch, delete the pixels that we have left and place the ones that are missing, until we have the shape that we want in this part, I also place a black border because I like it, if you do not like you do not have to place it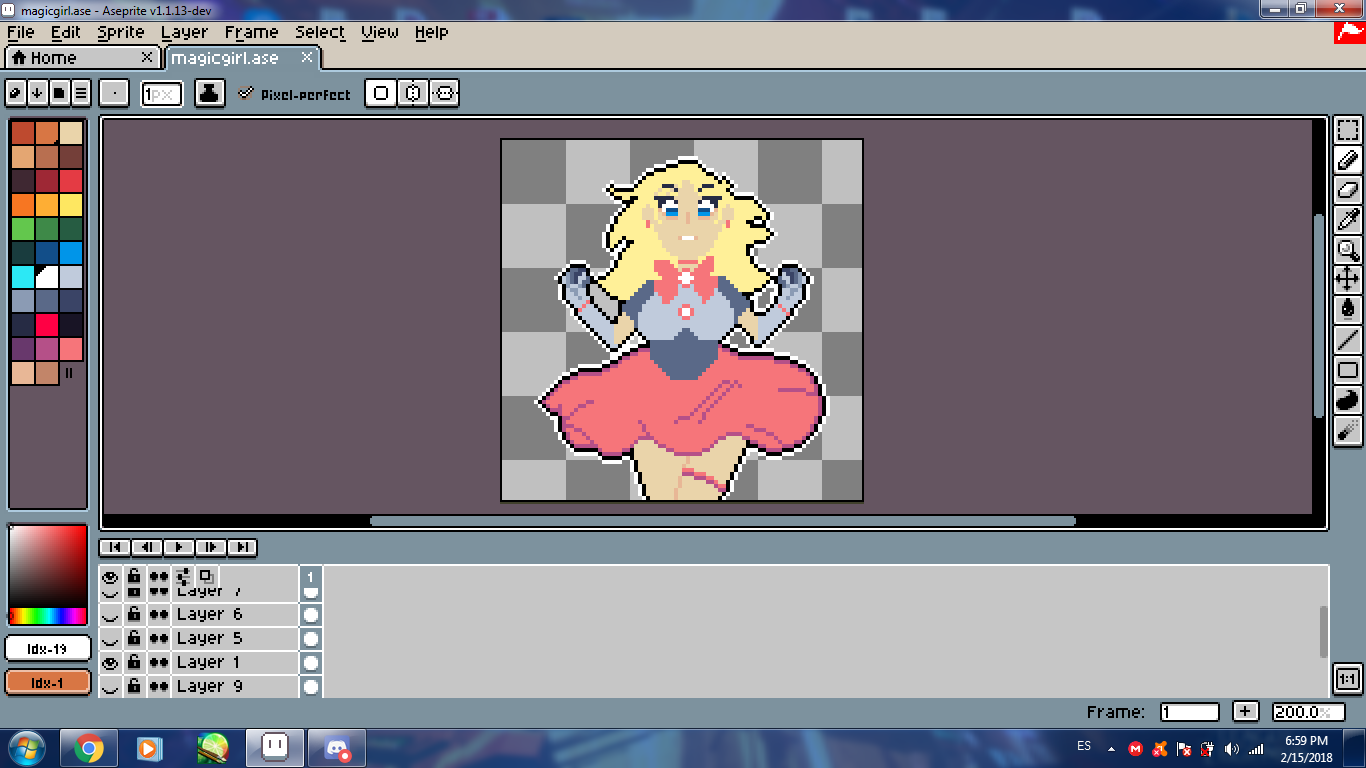 ---
Now it's time for the lights and shadows!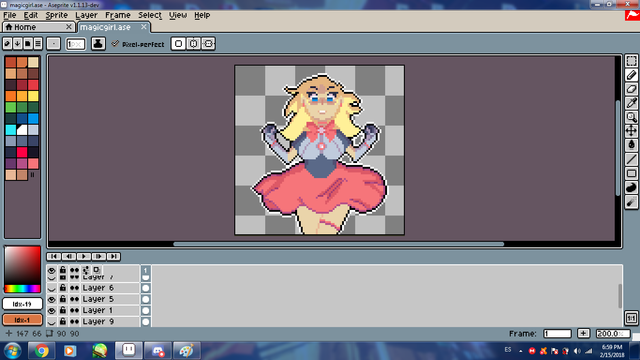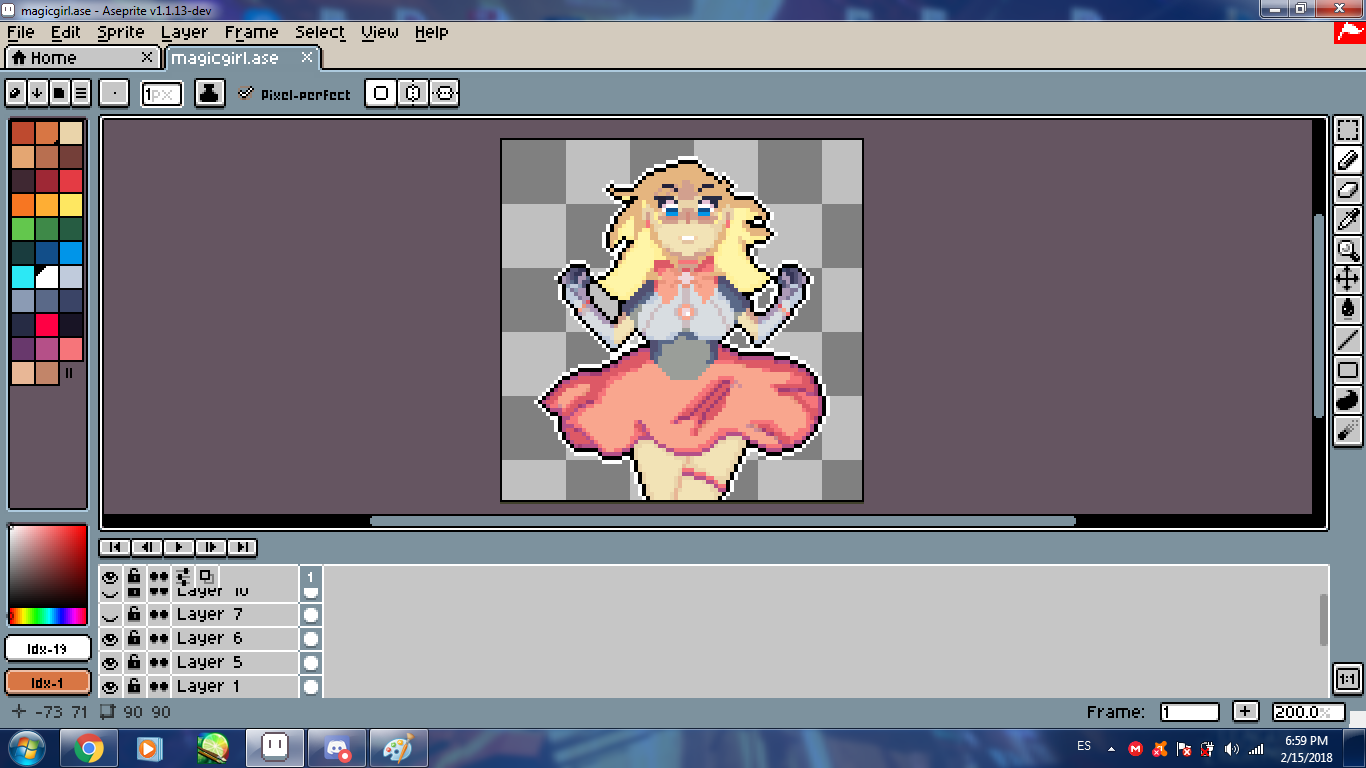 ---
Then, the only thing we don't have is the background! So we have to work on that!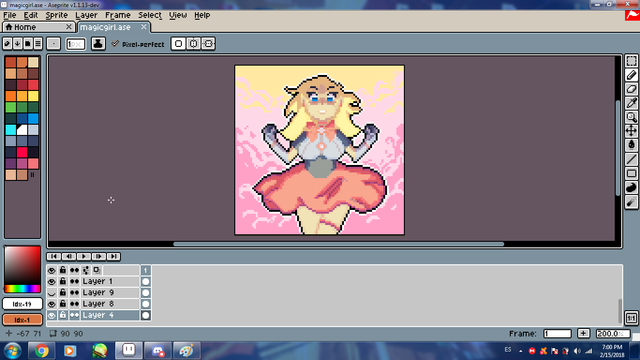 ---
And finally we put some details and it's done!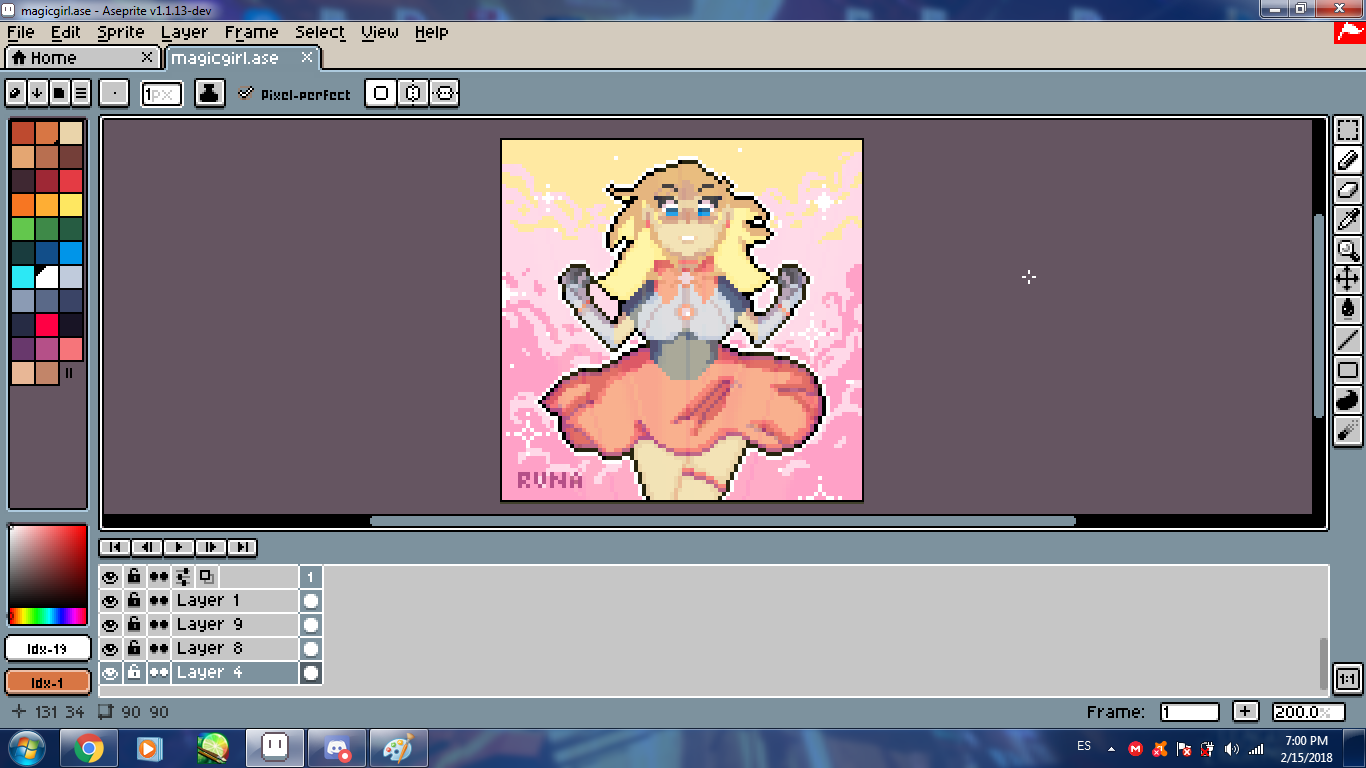 ---
(This is the tiny version)

All are from my imagination!
I also want to say if you want a character or if you have an idea for a pixelart, you can leave your idea in the comments and I can try to do it, you know just for practice ;) have a nice day!

Oh, before I forget, I am learning english so please if a I have something wrong just tell me in the comments ;) with love RUNA <3

---

This work is licensed under a Creative Commons Attribution 4.0 International License!