Slavery is a thing of the past. Or so we are told. There are many forms of slavery that are ongoing. Labor slavery is one of the oldest and the most known from the past few centuries. But so too is sex slavery.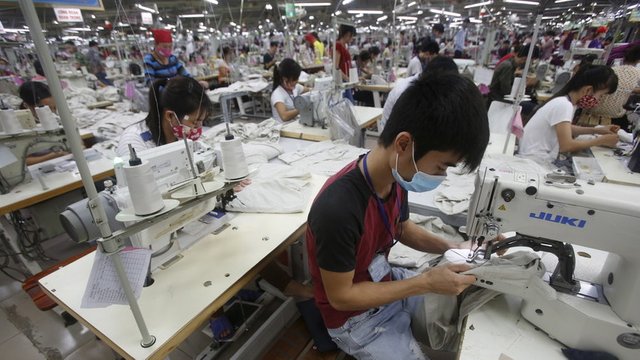 Source
I hear of sax slavery in the news some times, like children who get kidnapped, or the NXIVM sex slave cult in Hollywood. These are just he tip of the iceberg that we see. It's widespread in the underbelly of society.
The older form of labor slavery is also widespread around the world, despite us thinking we have gotten rid of slavery. According to research from Walk Free Initiative, in 2018 there are 40.3 million people living in slavery conditions in the world. Most are women, which is no surprise, especially considering the sex slavery angle.
The organization aims to eliminate slavery in the world by 2030. That's a commendable goal, but unrealistic. There can be strides made though. They also want to eliminate human trafficking, forced labor and child labor. Again, these are great goals, but the time frame just seems unreal to me.
The research seems to indicate that 16 million people are victims to slavery where their production labor ends up in supply chains throughout the world. And this excludes child labor numbers.
The UN defines modern slavery as conditions of work which * are performed involuntarily and under the menace of any penalty."* Of the 193 UN member states, only 40 have laws that try to prevent businesses from buying slave labor products, or products that include slave labor anywhere in the production-line of the product.
The fashion industry and tech industries are the most slave-like, where people are forced to work long hours without the option of leaving. And the West, the US in particular, is the largest importer of such products.
We are buying products made in slave-shops in China, such as the Apple factories have shown. Much of the clothes we buy is also made in child labor industries. We are driving modern slavery, as we focus on our own personal well-being where we enjoy our "freedom".
The sad reality is that we aren't free. And so long as we exploit others, be they humans or non human animals, we aren't really free, nor are we creating a free world. We have a long way to go.