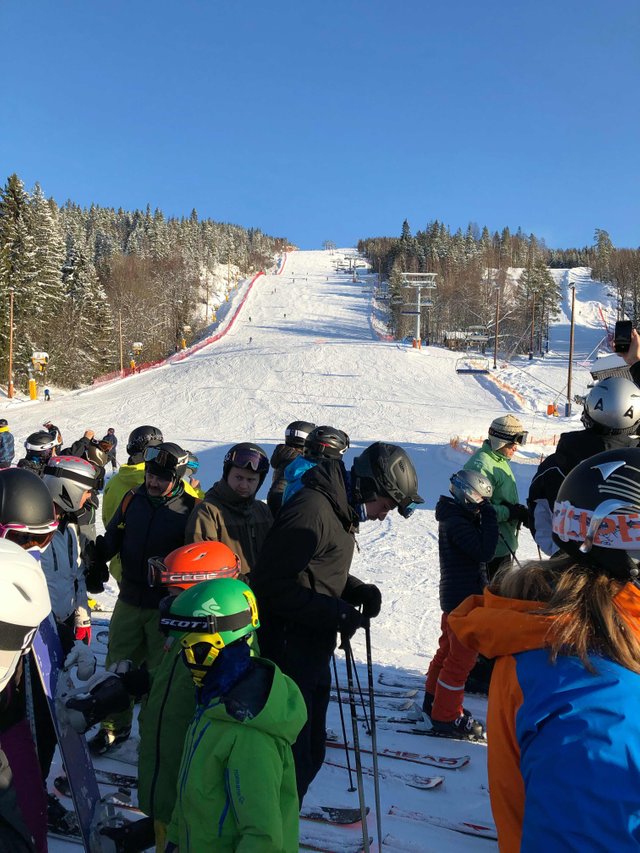 Skiing in Oslo Winterpark has been a study in contrasts.
Sunday was perfect weather after a week of snow and it seemed like everyone in Oslo was on the slopes.
Sunny, just below zero, no wind and perfect snow conditions made for the best skiing conditions I've experienced in a long time.
Only problem was everyone in Oslo thought the same thing!
Lift queues were pretty bad and there was no danger of tiring oneself out on the slopes. Most of ones time was waiting for lifts.
Lucky I was with my nieces and brother-in-law so always had someone to talk to.
Today, Monday, the place is almost deserted, even though conditions are still great, if a little colder.
I have been on my own on every lift and ski straight up to the lift gates with no one else around.
This proves either that Norwegians work too hard or are very picky about only skiing in perfect conditions.
Posted using Partiko iOS