Hello steemians! The cross country skiing season is starting out here in Jura mountains as in the Alps!
If you didn't check out my post about the benefits of the sport, here is the link: https://steemit.com/fitness/@life2dot0/cross-country-skiing-a-good-way-to-build-your-fitness
I did my first outing last night (Wednesday night) with a friend and headlamps. The skiing took place in the "forêt du massacre", a famous cross country skiing area linked with all the Grande Traversée du Jura (thousands of kilometers of skiing all linked together between France and Switzerland on the Jura plateau).
The conditions weren't perfect as there was about 10 kilometers of fresh snow covering the slope, but for a very first one, I cannot complain!
Here is the data of the outing from my Strava account: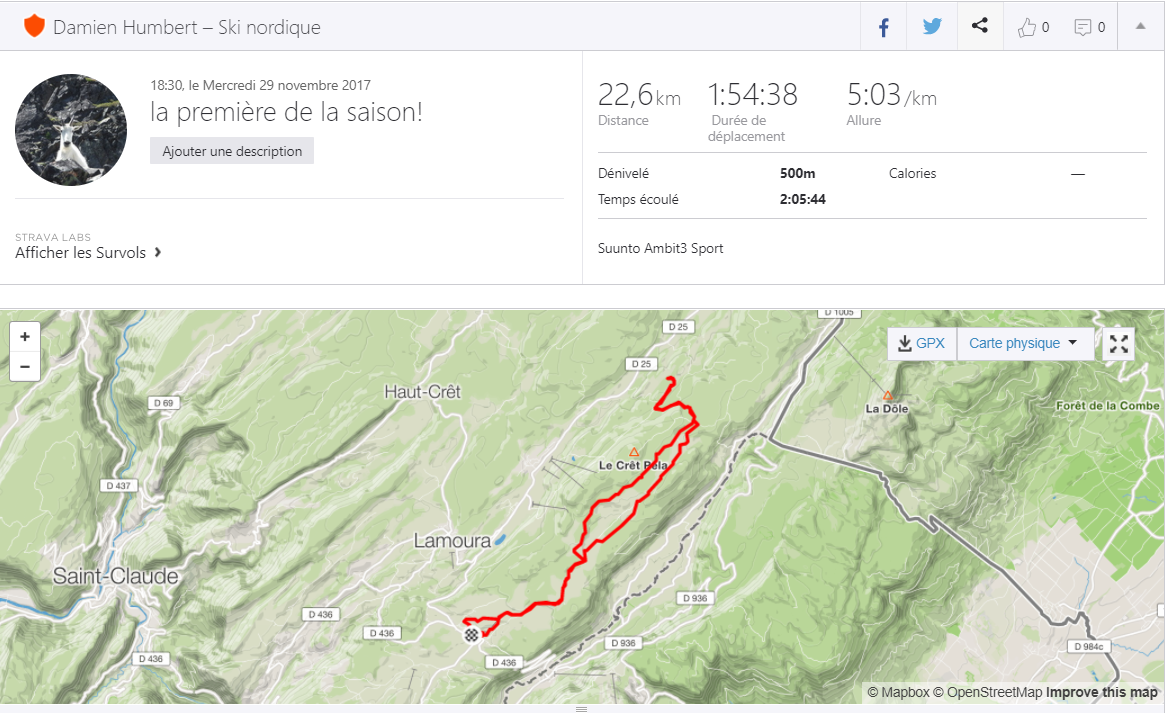 If you want to check out my training on strave, here is the link: https://www.strava.com/athletes/9105803
I didn't post regularly on Strava for the past few months but I'll try for the cross country skiing season.
Stay healthy and see you soon for a new post!