Dancing life|舞动人生-Six Week Health Challenge: Week There
Thank @healthguard for sustaining this contest, and appreciate @sweetsssj for sponsoring the contest.
Hi steemit friends!❤
I am a student in school, my way to de-stress is to dance. When I was depressed, I had a lot of joy in dancing, and when I was humbled, my peers' praise gave me a lot of confidence. Besides, it has also made me know a lot of like-minded friends, so that I can keep moving forward under their company and help with a positive attitude, and be a better me!
我是一个在校学生,我平时解压的方式是跳舞。在我郁郁寡欢时,一行人舞动带给我很多欢乐,在我受挫自卑时,同伴的赞美给了我很多信心。除此之外,它还让我结识了很多志同道合的朋友,让我在陪伴和帮助下不断前行,保持积极乐观的心态,做更优秀的自己。
While dancing, the charm of music and dance moves will attract your attention and all your troubles will vanish. In the shining dance studio, in front of the bright mirror, the whole heart feels the music, each remake touches the soul, the whole body expresses the dance movement, each position strives for the perfection.
在跳舞时,音乐和舞蹈动作的魅力会吸引你全身心投入,所有的烦恼都会烟消云散。在闪耀的舞蹈室,明亮的镜子前,全心感受着旋律,每一个重拍都牵动灵魂,全身表达着舞蹈动作,每一个姿势都争取做到极致。
Let's dance, it's not too late, a pair of dancing shoes is enough. Dance to find out the youth, find out the charm, find out elegant, so that we can find ourselves' beauty!
让我们舞动起来,什么年纪都不晚,一双舞鞋足矣。跳出青春、跳出韵味、跳舞优雅,发现自己的美!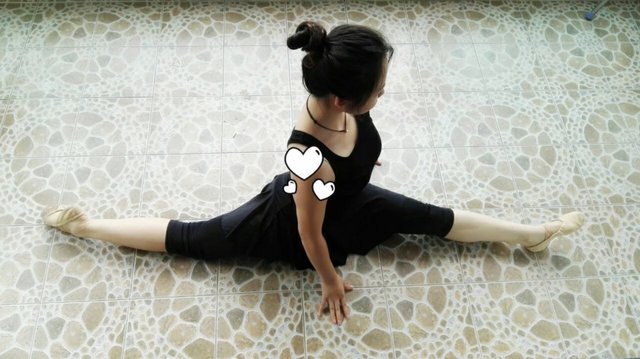 In my own experience, share three ways to add your passion for dance:
以我自身的经验,和大家分享让自己更加热爱舞蹈的3种方式:
1.Take pictures | 拍照
When you choose a kind of dance you prefer, you can try to use the photo record after learning some action in the dance studio, record your beautiful moments, to feel the charm of dance moves on your body, began to believe that you can do movements you never imagine, and give yourself the courage to continue to learn.
当你选择了一种自己偏好的舞蹈,在舞蹈室学习到部分动作之后,可以试着用照片记录下来,记录下自己美丽的瞬间,细细体会舞蹈动作在自己身体上演绎的魅力,开始相信自己可以做到从来不敢想象的动作,给自己继续学习的勇气。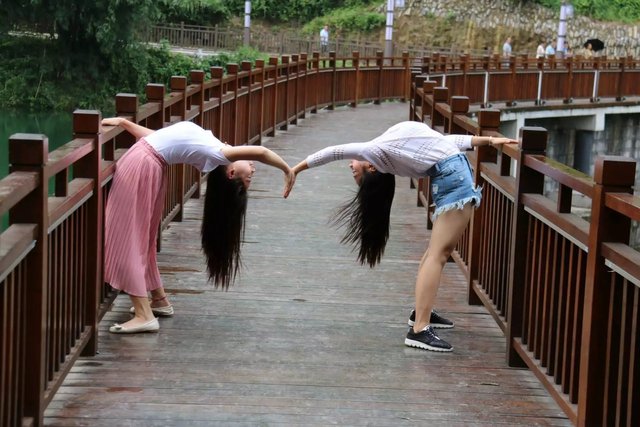 2.Participate in the activity | 参加活动
Actively participate in activities with peers, experience the fun of collective rehearsal, and the satisfaction of receiving compliments. From determining dance music, queuing model to rehearsals, choosing costumes, each link condenses each participant's heart, everyone gathered by love. You will sweat together, infect each other, encourage each other, expect and witness the collective results.
积极和同伴们参加各类活动,体验集体排练的乐趣,以及在收获赞美时的满足感。从定舞曲、排队型到排练、挑衣服,每一个环节都凝聚着每个参与者的心,大家都因热爱而聚集,一起挥洒汗水,相互感染相互鼓励,共同期待和见证集体的成果。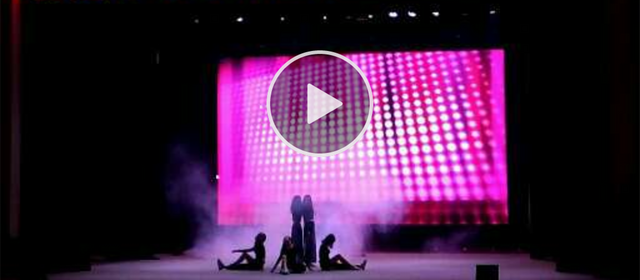 3.Participate in the competition | 参加比赛
One theory is that if you want to make rapid progress, sign up for competitions. At the early stages of the game, whether out of consciousness or teacher's supervision, you will have more incentive to practice, in continuous practice, you can find yourself more questions, stimulate your mind and body, correct some habitual wrong action. Your competitive spirit will allow you to have higher requirements for yourself, spend more time on training, focus on correcting your mistakes, and have a deeper impression, then achieve better results.
有一种说法是,如果你想快速进步,就多多报名参加比赛。在比赛的前期,无论是出于自觉性还是老师的督促,你将会有更多动力去练习,在连续的练习中,你能发现自己更多的问题,不断刺激自己的头脑和身体,改正一些习惯性的错误动作。你的好胜心会让你对自己有更高的要求,花更多心思和时间来训练,集中纠正自己的错误,有更深的印象,从而达到更好的效果。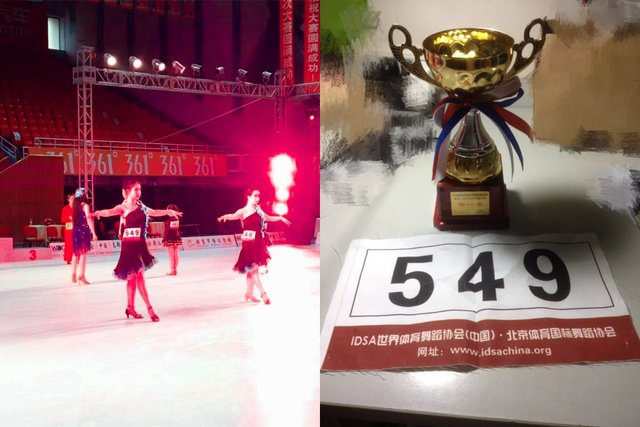 ---
Thanks for reading very much.
If you have the same interest as me, please keep in touch with @nininijingning!
非常感谢您的阅读,如果我们兴趣相投,请与 @nininijingning保持联系吧!
---
My past photography:
1.The life without dance, isn't regret? | 不曾起舞的人生会不会有一丝遗憾
2.My early twenties|我的二十出头
3.Portraitphotography:Smiling is healthier|笑笑更健康
4.Portraitphotography:Love you,white snow | 爱你,洁白的雪
My past travels:
1.江滩芦苇荡&绿皮火车记——武汉
2.self-driving tour in Guangxi | 自驾游在广西
My past dances:
1.Dance "Say goodbye" | 舞蹈《说散就散》