WEEK THREE of The Six Week Health Challenge #sixweekhealth: Zen of Greenery – Efficient Way to Destress Myself | 六周健康挑战 之 绿色减压
First of all, I would like to express my sincere appreciation for able to participate on this third week of the Six Week Health Challenge.
Hence, I would like to personally thank @healthsquared and @sweetsssj for organizing such a meaningful challenge.
Raise and brought up in poor family, both parents used to work day and night just to obtain tiny income for whole family's expenses. May due to the same reason, I was accustomed to work overload, but unwittingly attached to the invisible price: Stress!
For years, I was working in a foreign country ... not until recently, after encountered the worst accidents in life (due to overpressured and overstressed in work place).
Soon after that incident, my life has undergone a huge transformation, whereby began to learn how to de-stress myself.
Destressing From Inside Out – Take Action !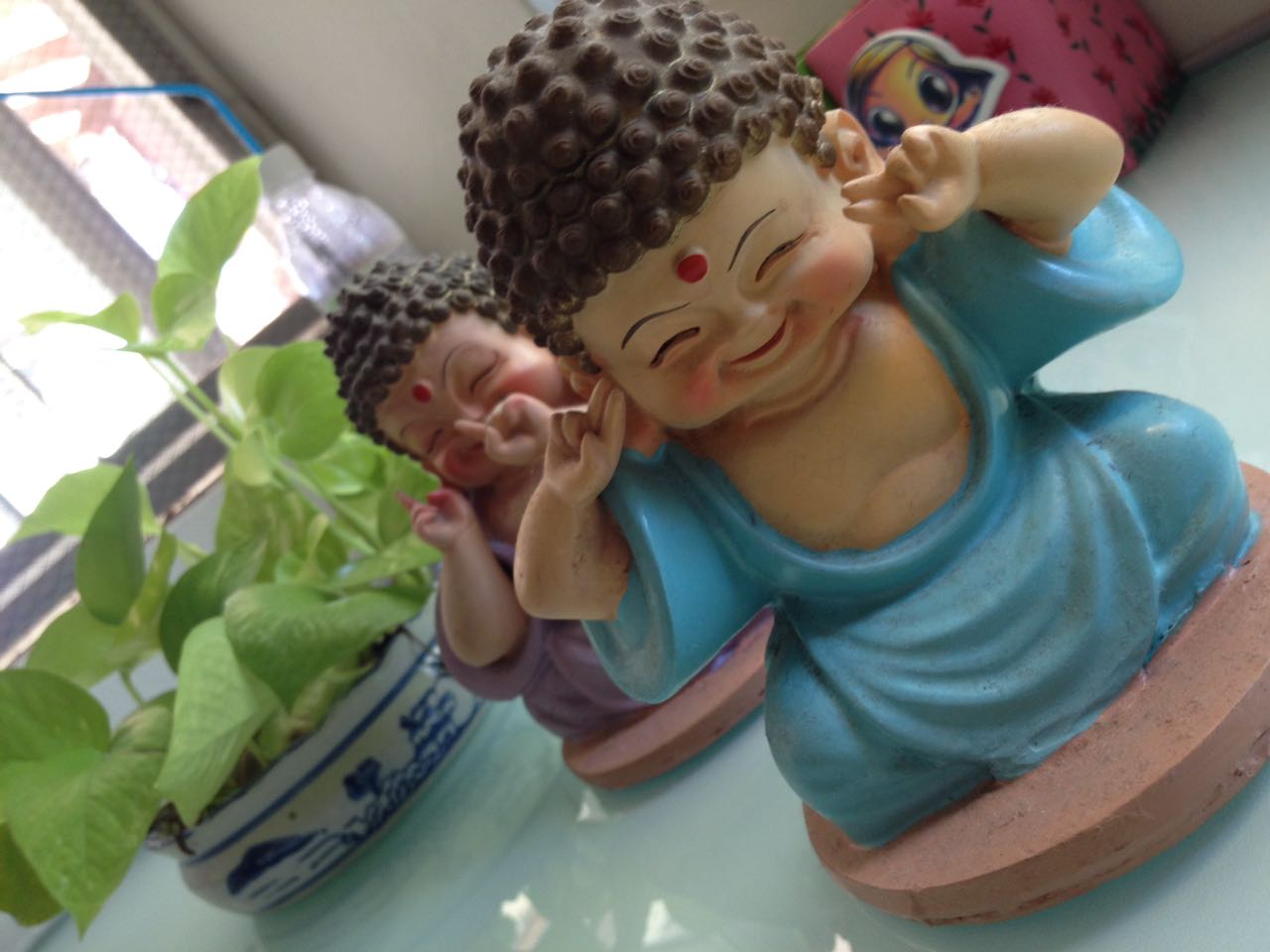 Photo taken using iPhone 4S
 
Know thyself:
Although mood swings vary from person to person, emotions are like fingerprints, and everyone has a fixed pattern.
For example, I will be very impatient on Monday to Wednesday, but not until Thursday, psychologically and emotionally enter the stage of relaxation.
In accordance with our own emotional patterns, I started to search high and low for pratical solutions: This is how I ended up planting potted plants and bonsai.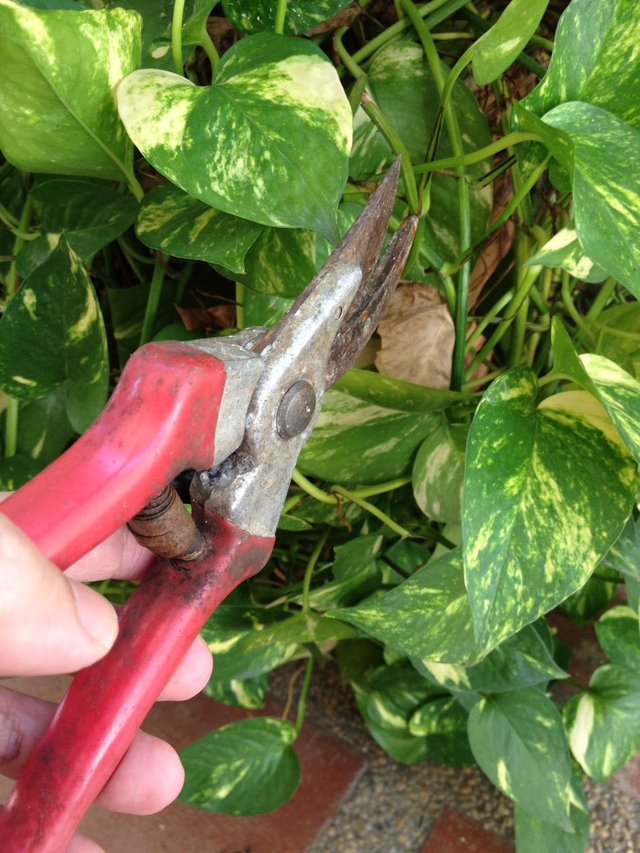 Photo taken using iPhone 4S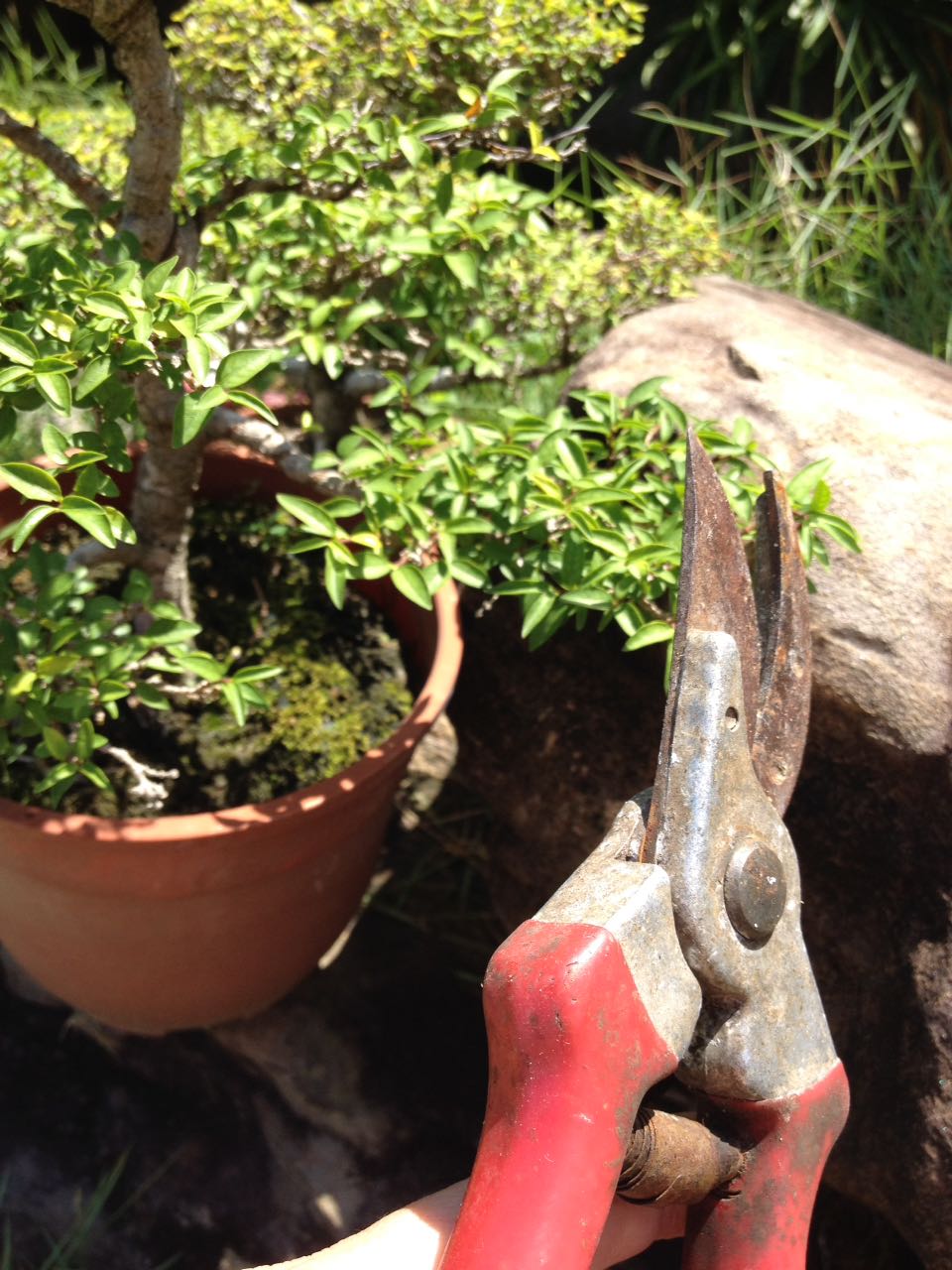 Photo taken using iPhone 4S
 
Besides being irritable, personal patience was hence being developed.
Throughout experience of self-learned greenery-planting, I accidently discovered that nursing greenery while listening to classical music or natural ambient musics (such as rain, buzz, etc.) and allow our spirit and soul to resonance with nature.
Nature is The Best Psychological Healer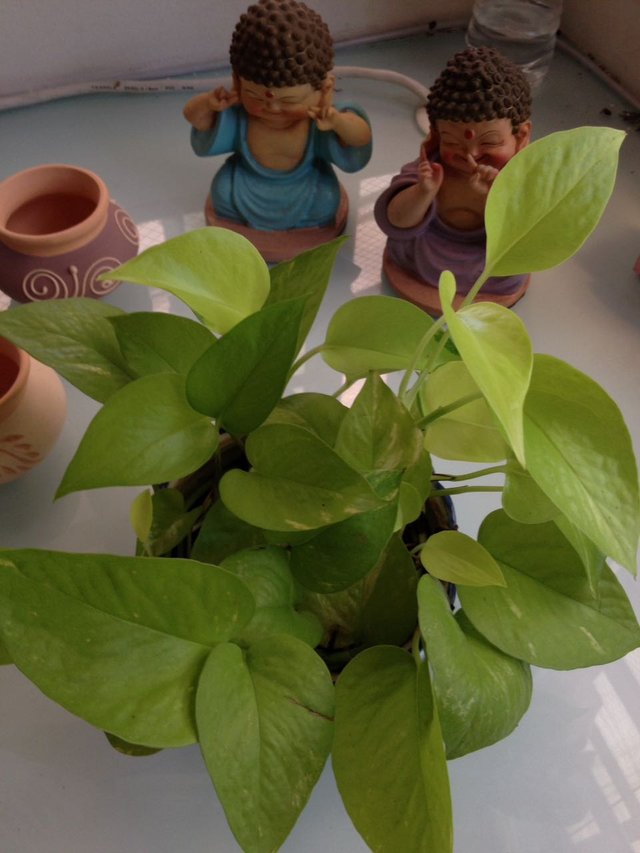 Photo taken using iPhone 4S
 
I am so delighted with the feeling of being surrounded by greenery, no matter how busy I am, I'll always accustom to take a break daily... to feel and to touch my beloved plants without failed.
After work, I am habitually ** enjoy every part of all my plants, including its leaves, stems, soil, pests and so on.
In addition to enjoying the plants, I will always came across surprises, such asbirds, squirrels, ants, earthworms, butterflies, insects and dragonflies that I supposed was attracted to this man-made nature.
Gardening are like taking care of children, watching them grow up gradually, would resulted in tremendous satisfaction and happiness.
Over time, initial feeling of stress and negativity no longer exists.
By the way, these are my commonly used planting materials: plants-scissors, gloves, and of course...my plants.
一般惯用的种植材料包括:剪,手袜,植物。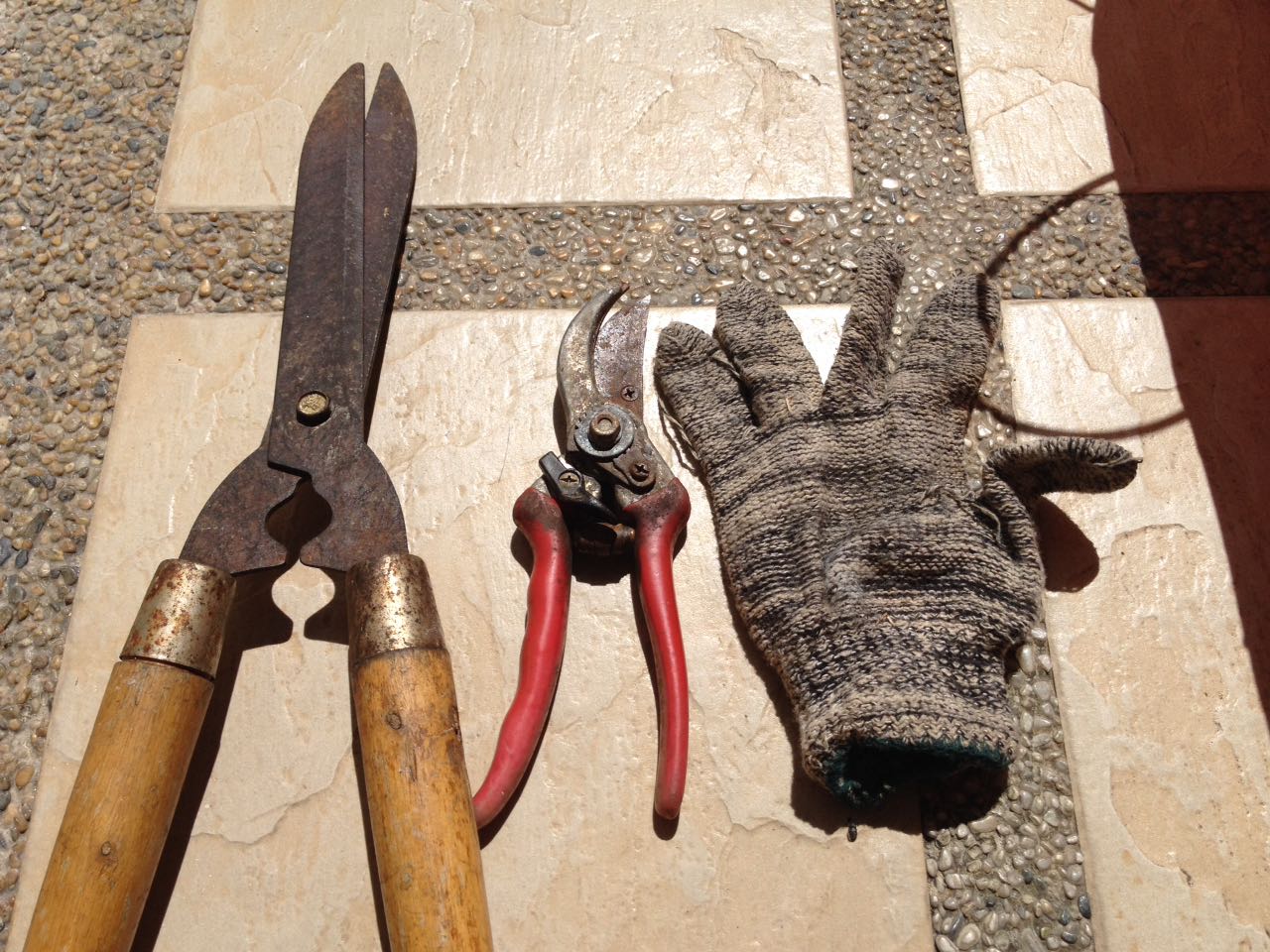 Photo taken using iPhone 4S
 
Greatest Gift I Could Give to My Kids, My Family and My Friends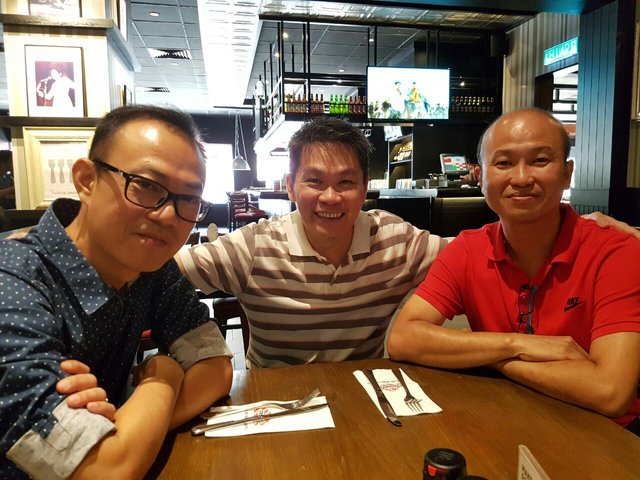 Photo taken using iPhone 4S
 
One of the immediate benefits I gain from potted plants and bonsai is the cultivation of my three children. They've learned to value nature as well as be responsibled.
Since I fell in love with gardening, I found myself...
Deeply in love with nature, would protect the environment at all costs.

Besides, to my family, friends and the community, I've learned to be extra patience, sincered, and cherished

Found the true "me", which changes my personal values.
Green (Natural) – Zen
All started from a simple but selfish way of self-de-stressing process, has now extended to great influence to my lovely family and beloved friends.
Discovered that beside the ability to gain healthy habits, I was able to contribute to people and nature around me!
Thank you for reading.
Friends who like this post can upvote / comment / resteem slightly!
---
首先,很高兴参加六周健康挑战赛的第三周。
在此,我想亲自感谢@healthsquared和@sweetsssj联手举办这么具有意义的挑战。
年幼时父母很辛苦,不分昼夜的辛苦工作。可能是这原因,长大后的我习惯超工作量生活,不知不觉附上了隐形代价:压力。
常年在国外工作的我,也因为一次工作压力而发生了人生最严重的意外。那一次过后,人生发生了巨大转变,开始学会如何疏解压力。
由内到外的自我减压方式 – 自己动手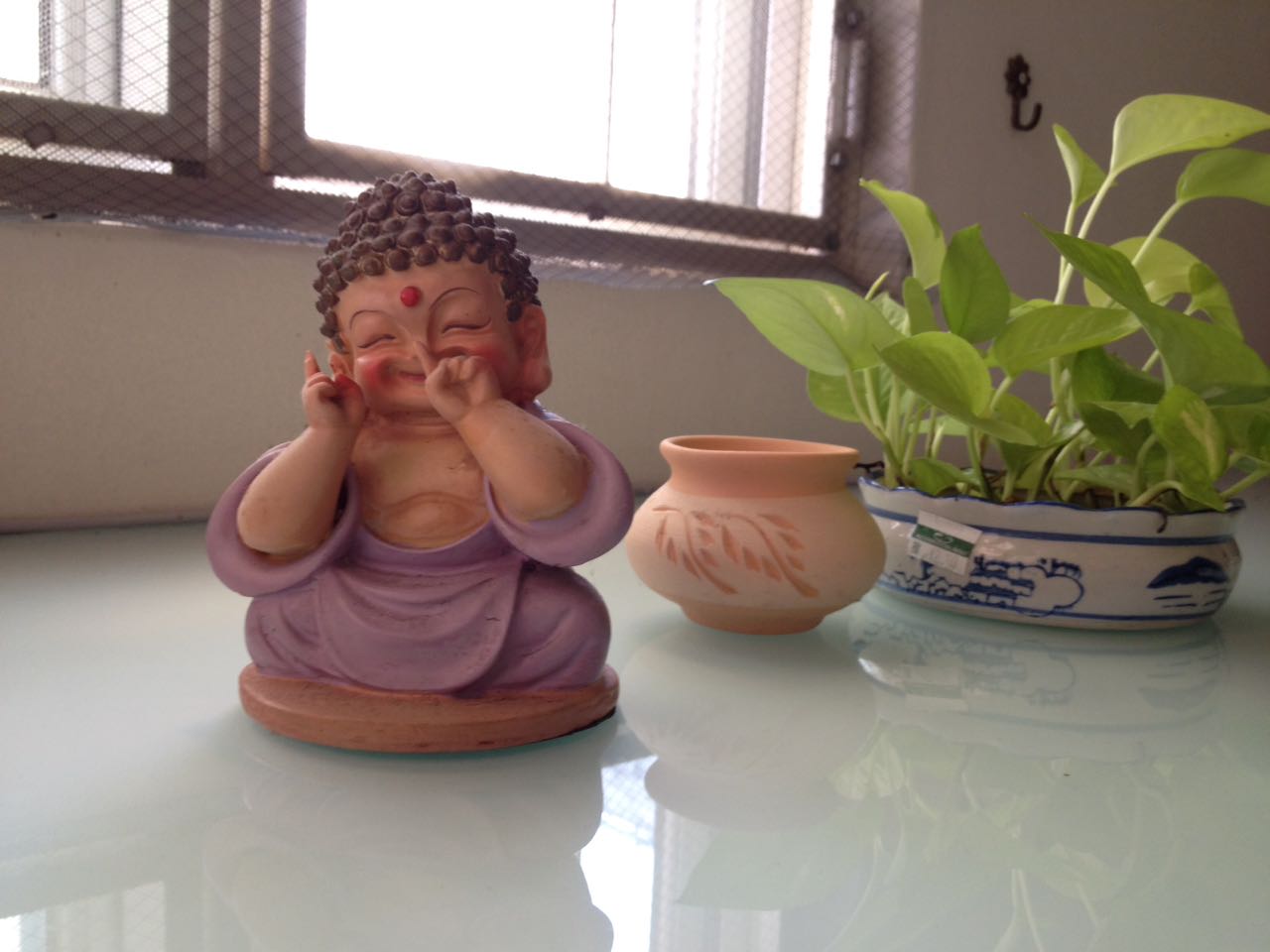 Photo taken using iPhone 4S
 
知己知彼:
虽然情绪波动因人而异,但情绪就像指纹,每个人的有着固定的模式。
打个比如,本人周一到周三的心情会特别急躁,周四开始(直到周末),心情会额外的放松。
依照自己的情绪模式,自己开始寻找解决方案:当心情紧张和急躁时(特别是周一到周三),就会动手种植盆栽以及修饰园艺。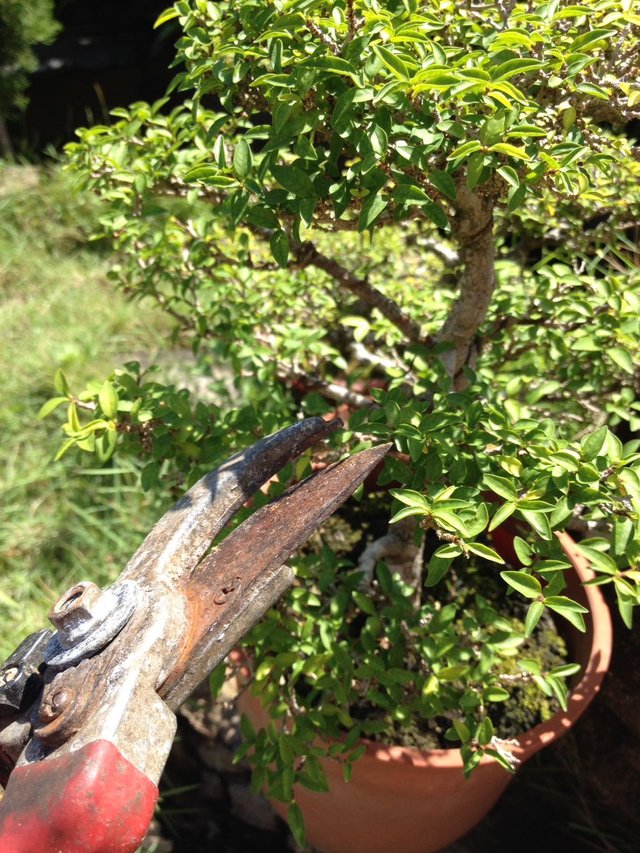 Photo taken using iPhone 4S
 
这样一来除了可以分散急躁的心情,还可以培养个人的耐性。
有时候当亲手栽种绿色植物时,还会开着古典音乐或大自然声音(如:雨声,虫鸣声,等等),让自己心情跟随绿色植物和大自然旋律/频道
大自然是治疗心灵最好的医师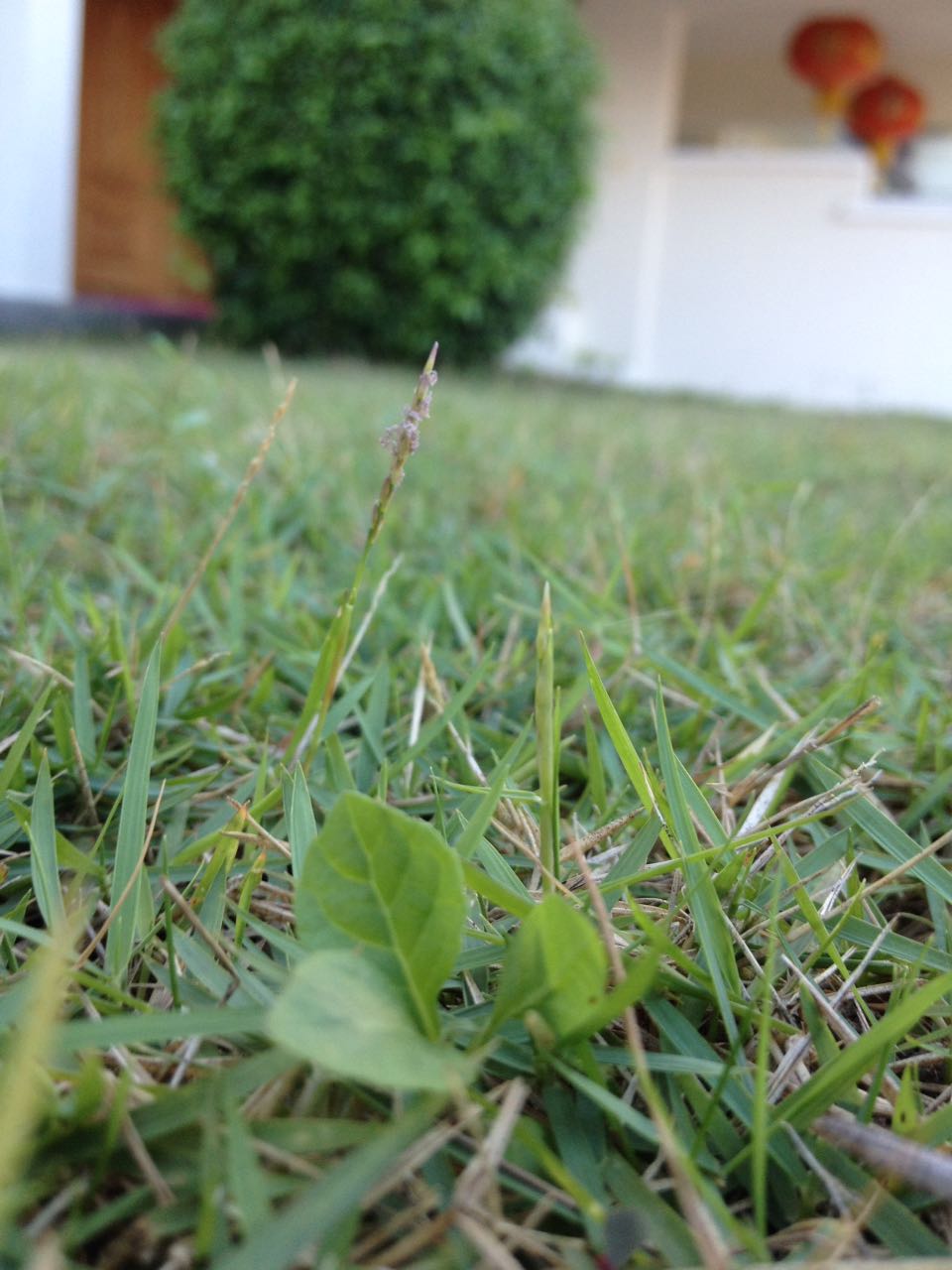 Photo taken using iPhone 4S
 
特别喜欢被绿色植物围绕的感觉,所以习惯了每天不管几点休息,每个早晨一定亲手感觉和触碰心爱的植物。
放工后接近黄昏时常常习惯性欣赏绿色植物的每一部分,包括它的叶,茎,干,虫害,土壤等等。
除了喜欢独自欣赏自己栽种的绿色植物,有时候更有意外收获,包括:昆虫,小鸟,松鼠,蚂蚁,蚯蚓,蝴蝶,蜻蜓都会被自己栽种的植物吸引。
园艺和盆栽有如栽培孩子,看着他们一天天成长,心里有说不出的满足感和欣慰。
久而久之,自己那紧张和急躁的情绪已经不再有了。
| 给孩子,家人和朋友最大的礼物
绿色栽种不但让我学会了如何减压,而且还培养小弟三位孩子良好价值观以及责任感。
自从爱上了园艺,发现......
深深的爱上了大自然,对坏境保护倍加珍惜与关心。

因而对家人,朋友以及社会额外的耐心,真心,和珍惜。

对自己则更学会了自我检讨,以及从新改变对外价值观。
绿。禅
由一个简单而自私的自我减压方式,延伸到现在影响家人和朋友。
发现:原来,拥有一个健康好习惯竟然对身边一切有所贡献!
感谢您的点阅。
喜欢这帖子的朋友们可以upvote/ 评论/ resteem 咯!