Hello Foodies
This month has been really busy for me. I lost track and got sidelined and did not run this contest for two weeks. As you all know when that happens, A few people forget about it and miss on it. I would like to apologize for that. I have also not been able to create any new recipes for you. I can confess that I have had a tone of sandwiches , salads, smoothies and soups as they are quite easy to prepare. I will share a few posts on the same. I am not an a diet or anything. Only a limitation of time. Still I make sure I am having something delicious and well balanced.
Here is a fruit salad with a drizzle of yogurt, honey and sunflower seeds. Fruits mixed in are banana, apple, avocado, and strawberries. All the natures goodness.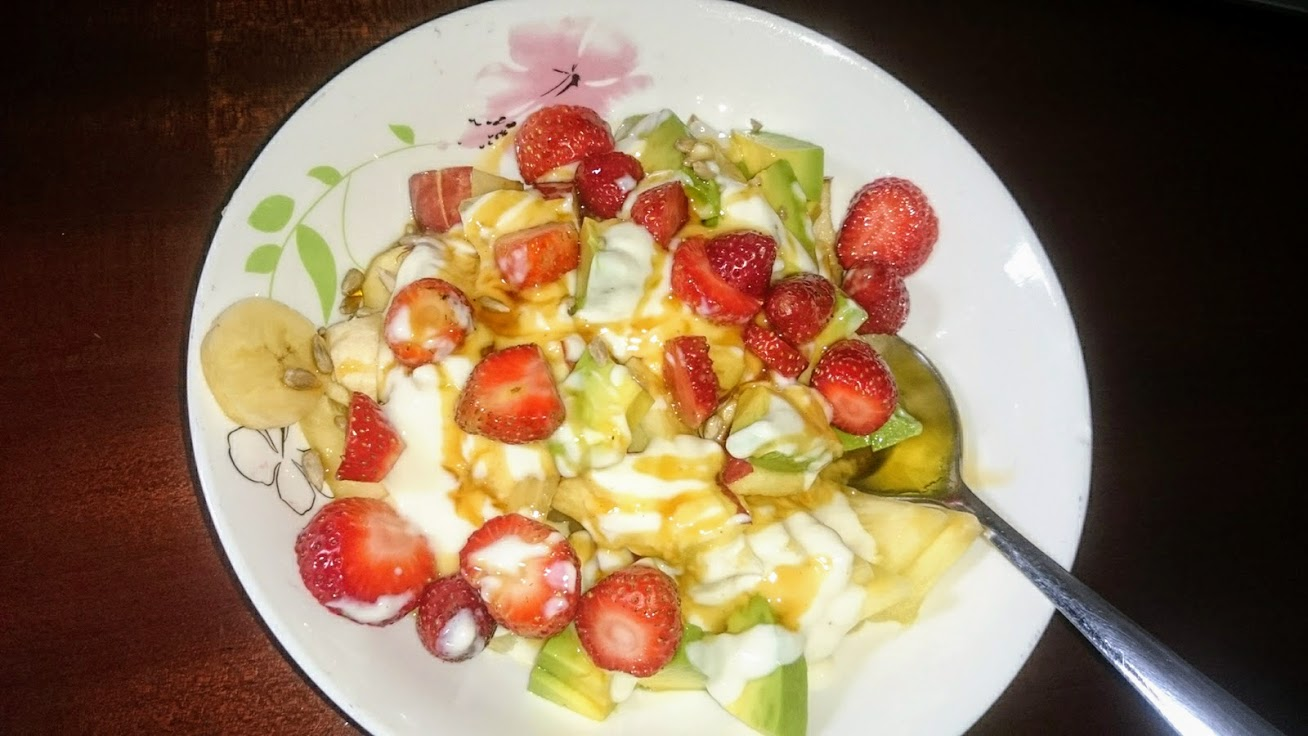 ---
In the just concluded simplefoodcontest #5 we had only two submissions from @jacksartori and @yura81. I would have loved to have more submissions but it did not happen.
Here is what they presented.
---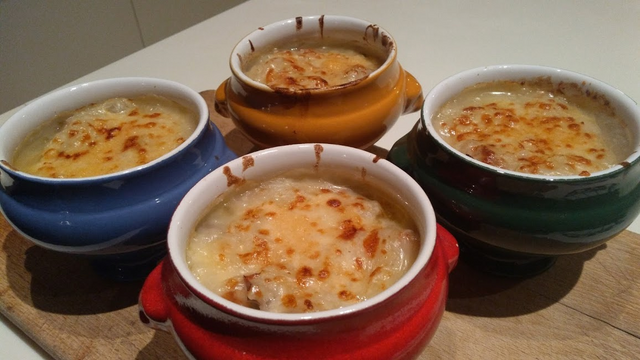 This is a very simple recipe. @jacksartori ensured to provide clear photos and a very clear description on how to make this delicious soup. To add to that he included the instructions in both English and Italian.
---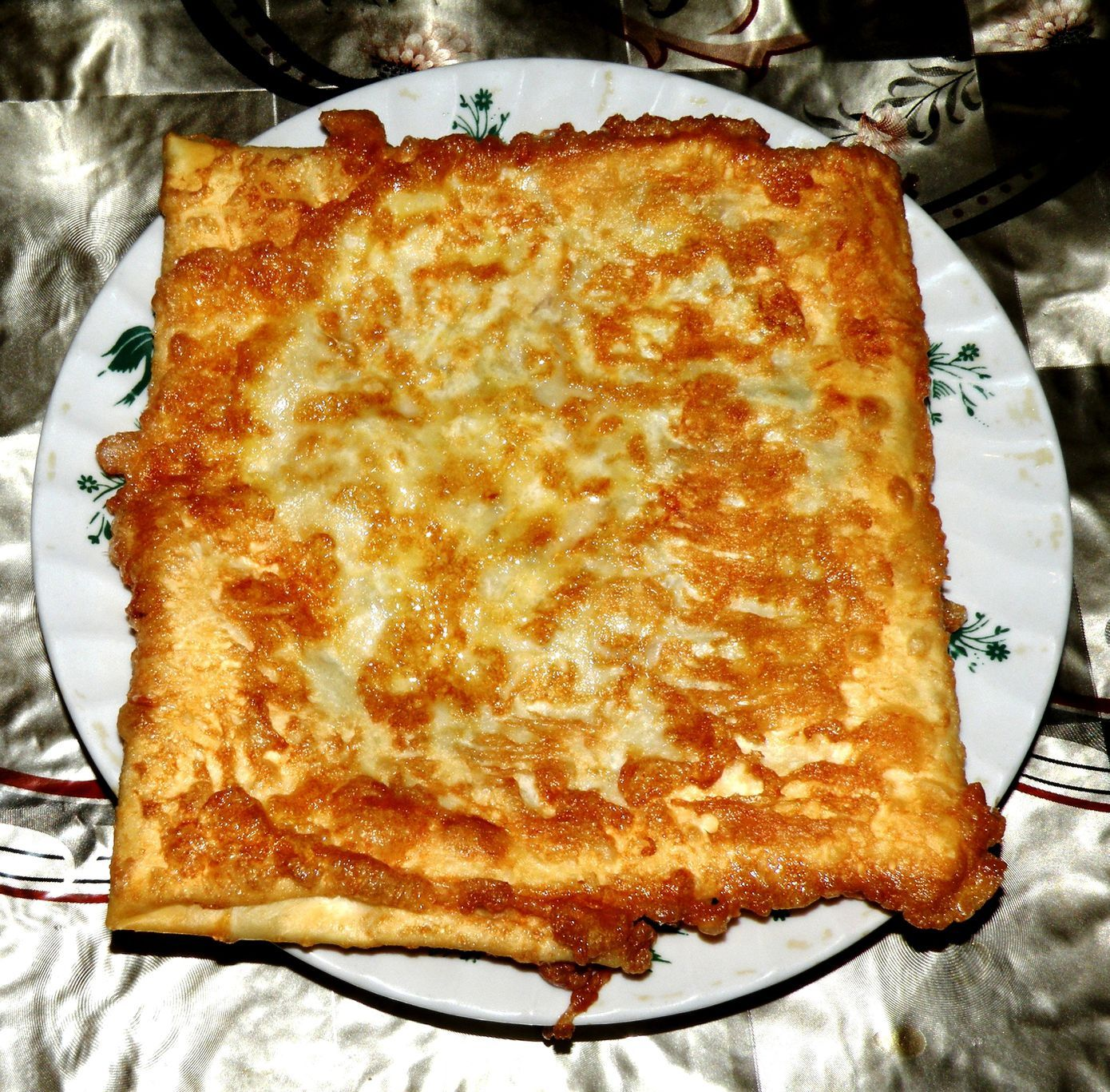 If this meal takes a short time as I think it does to prepare and get ready. This will be the option you want when you are tired of salad or sandwich.
---
These instructions are the same as for the previous few contest.
I am hopeful that this time we get to have more people participating. Invite your friends. Resteem so others can get a chance to participate.

Also encourage people to share cuisines from the areas they come from. Do not be afraid we are not judging master chefs here. We are having fun first and foremost. And you could win something or get more visibility by participating in this.

Are you up for this? Do you think you can create a simple to make and delicious meal?
I am looking for you. This is an easy contest
So What is in it for you on this Challenge?
For the food dish post that impresses me, have clear instructions making it easier for me to replicate. I will choose that person as the winner.
As a winner you win 1.5 SBD sent directly from my account. I received entries and I wasn't able to choose between them, so this time each food selected after the overall winner 0.5 SBD directly to their account. We will have a total of five recipes selected. The recipes will be featured in a winners post too.
How to join and the rules: Follow each to avoid disqualification
Upvote this post. I will check. If you do not upvote you get disqualified should you be the winner.
Follow me, for updates on upcoming posts on similar contest. I will also check this for the recipes I select.
Write your own food post and post the link in the comments below. Include a photo in your comment.
Include Clear photos in your blog. Lemme feel like I am right there looking at the food.
Clear ingredients, method and serving suggestions.
Use the tag #simplefoodcontest as one of your tags.
Include simplefoodcontest #6 in your title.
Grant me permission to use your posts images in my post to record winners.
How long will this contest run?
The final winner will be named after 7 days from today. Winners to be announced on Saturday Morning EAT or friday evening.
Sponsors and supporters
At the moment I am the only sponsor for this food contest
Most importantly have fun with this competition and good luck
Thank you for visiting my blog. Join me next time for more.
---
Here are some causes and projects I follow and support

---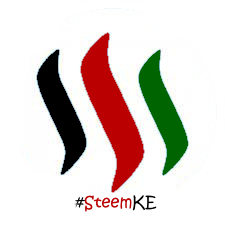 @boosterke for SteemitKe

---


Animated Banner Created By @zord189