Hello everyone!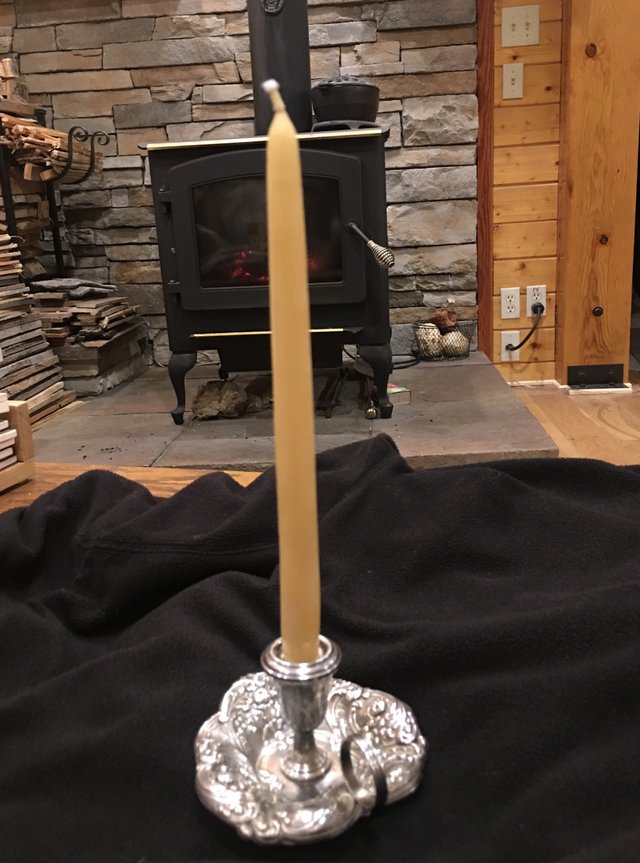 Digging around in my unstackable-stackables, I wanted to share my Gorham Repousse Sterling Silver Chamberstick #324. It weighs in at 1.35 Troy Ounces and has a very ornate Victorian styling.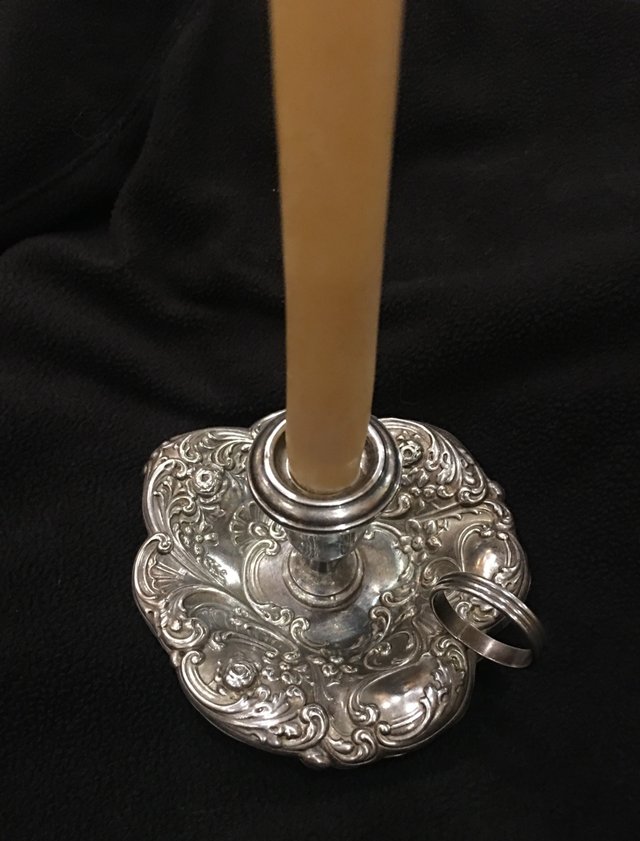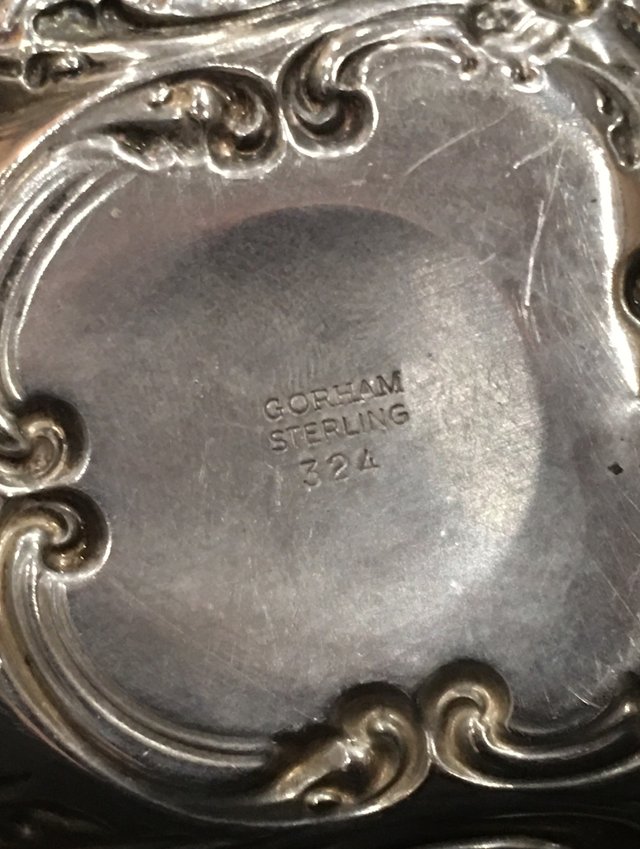 I've been researching it's age and have found everything from 1850-1899 and post 1940. So unfortunately, I don't have any idea how old this really is.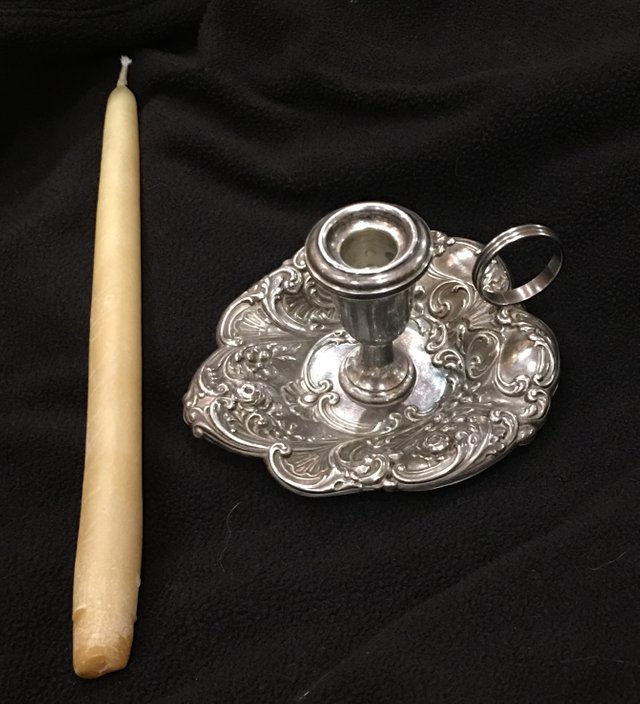 I can imagine myself back in the day of no electricity, and this would have been the means of lighting to get from one room to another. Given the season that is fast approaching, I can imagine this being used in the story 'Twas The Night Before Christmas'.
It is a beautiful piece and lovely to look at. I hope you've enjoyed it as well.
Thanks for stopping by and please leave comments below on what you think!
Have a wonderful evening😎