SILVER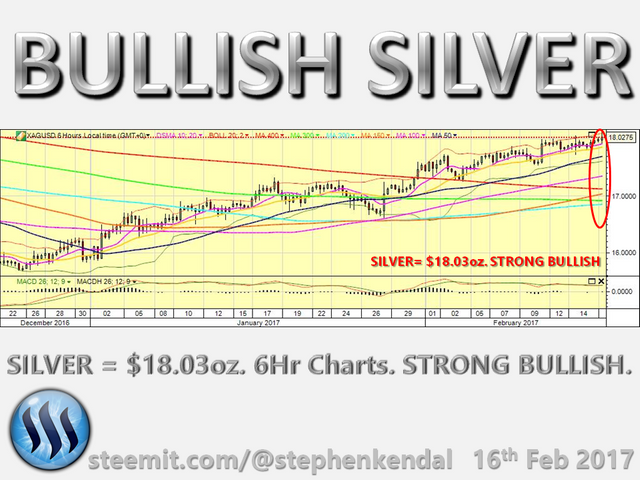 SILVER continues to build strength as it pushes through $18.00oz..!!
At less than $21.25 oz SILVER is a compelling BUY.
It remains one of my Top Predictions for 2017 and has so far seen a YTD increase +12.7%.
Along with Gold, Bitcoin, Blockchain, Steemit, Steem, CryptoCurrencies, Fake News and Sovereign Debt Defaults, here are my Predictions once again for 2017.
Thanks again for reading.
Stephen