My Version of the U.S. Monetary Correction, doesn't come from a Book...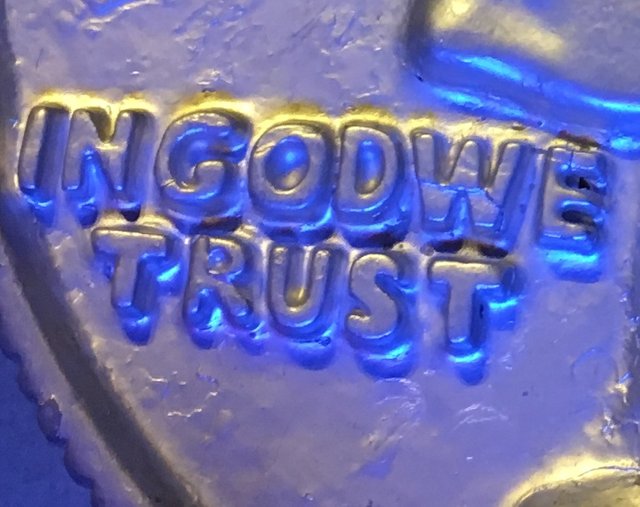 I do listen to plenty of very smart people, but for some reason, they don't appear to see what I see...
"Bix Weir" came close a few weeks back when he mentioned a National Coin Shortage, and why our Coins are being held in Packed Warehouses...
I have to give Bix Weir a lot of Credit for looking into the U.S. Mints and the amount of U.S. Silver Eagles being Produced...
Bix isn't aware of "my version" of the coming Monetary Correction...
At least, I don't think he is, unless it came to him by "Word of Mouth"...
I've been writing about it for more than 5 years on Steemit, so there is a small Chance my Words are actually reaching many people...
There are many Key Words I use and listen for, to see if any of the Financial Guru's repeat any of them...
I figure, once word gets out, there will be no stopping them...
Perhaps I was the cause for Banks to be Hoarding our Common U.S. Coinage...
The U.S. Mints and the U.S. Treasury may be aware of what I'm writing, but I have no way of knowing for sure...
I have no insider information other than what passes through my Wild imagination...
Like everyone else, I listen to others, and either accept or reject what they say...
What surprises me most about writing these Blogs is that very few people ask me any questions...
If anyone reading what I write and has a hard time understanding my version of the coming U.S. Monetary Correction, I sure wish they'd just come out and say they don't understand...
I try to explain it in as many ways as possible...
It does get very discouraging at times...
I show some "Collector Coins" being Sold at the U.S. Mint, but I personally don't profit if any of you decide to buy...
Knowing what (I think) I know, everything being Sold on the U.S. Mints Product Schedule, is under-priced...
Even with the High Premiums, I consider them to be under-priced...
That's because I truly believe in what I've been writing about...
Don't forget...
I've been writing, reading and editing every single one of my Posts...
I have become, my own best student...
And I have very good reason to believe in everything I write...
It's up to everyone reading my words, to believe or reject what I write...
I personally think it's in everyone's best interest to believe me...
People really need to do what they think is best for them...
I believe our Common U.S. Coins have "already" been Corrected, and are Standing By, to be used to "make change" for "our" New Product Line of Corrected Silver and Gold Coins...
Our Corrected Silver and Gold Coins "will" range from $1 to $100...
Our Common Coins "already" range from One Cent to One Dollar...
I also believe "We the People" will introduce a New Product Line of "Paper Coinage" and "Electronic Coinage"...
I also see the "removal" and "replacement" of Physical and Digital USD's at a 100 to 1 Exchange Rate...
I have many Posts on what I see heading our way...
I'm also open to other questions as well...