Fired up my torch yesterday and got some work done on this beauty.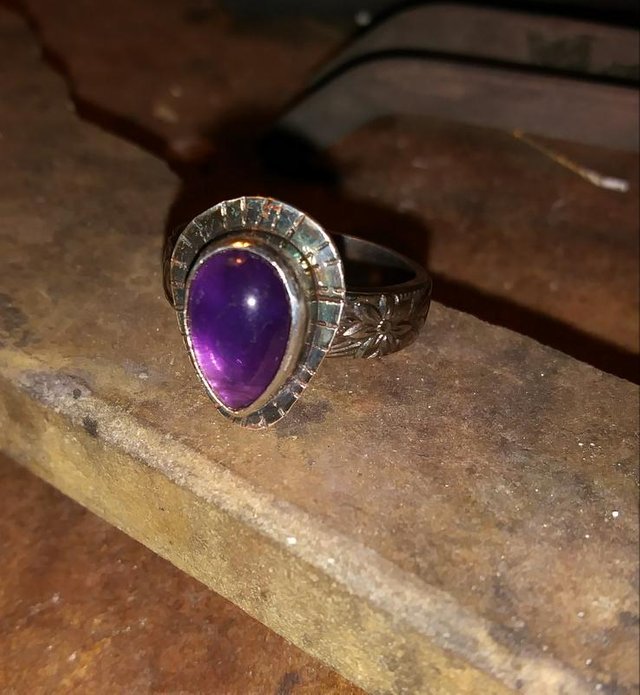 Featuring a beautiful pear cut Amethyst gemstone. Set in solid sterling silver, so it's not only a work of art, it's also a store of value. In a barter trade situation jewelry is always an appealing option. Gemstones are an oftened overlooked store of value. Getting a gem quality Tanzanite or Paraiba Tourmaline thirty years ago, is like being an early bitcoin miner. Most gemstones are a more like gold or silver and will gradually increase in value.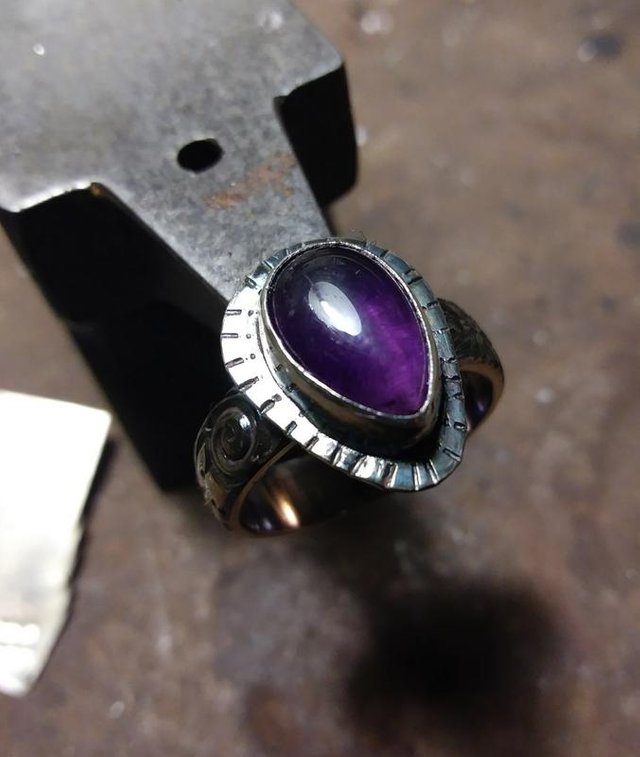 Nice African Amethyst that is a deep purple color is getting harder to come by these days. This one has been waiting in my collection, for about ten years, to become a piece of jewelry. All good things come in time and it was worth the wait. The band has a wonderful recessed floral pattern with a slight patina to further accentuate it's beauty.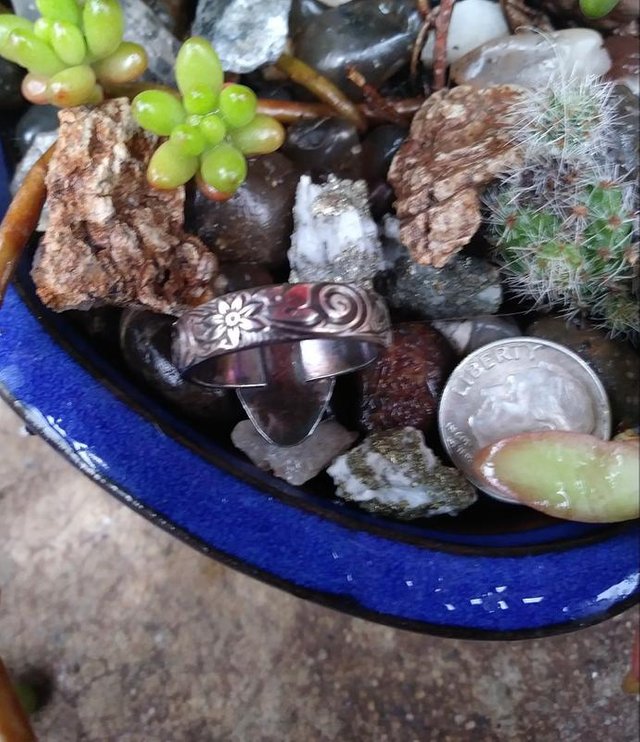 I get a certain sense of satisfaction when I look at the final product and think "Wow I made that." Most of my work I don't really design in a traditional sense. My minds eye is my drawing board and I try to channel my vision into metal, without the limitations of a two demensional piece of paper.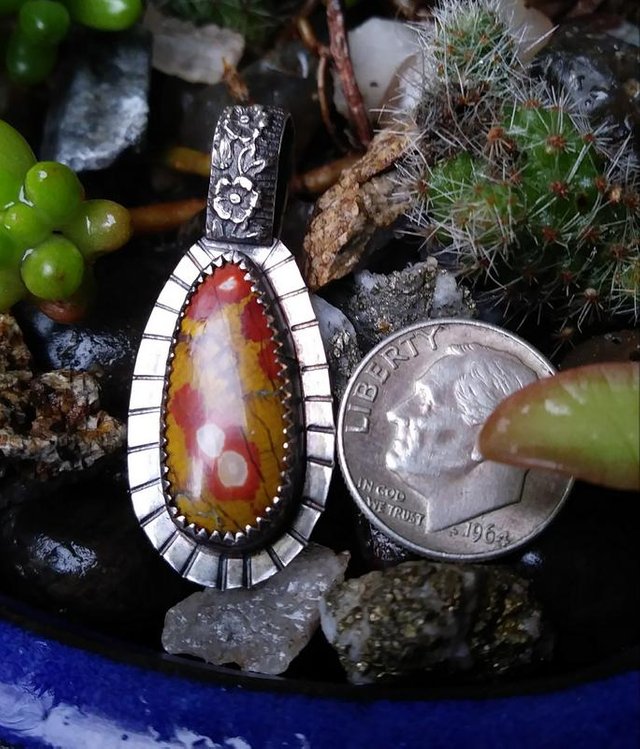 This pendant is another recent piece of jewelry I made. The gemstone is a type of Orbicular Jasper called Poppy Jasper. The most famous types of Orbicular Jaspers come from Madagascar (Ocean Jasper) and from Morgan Hill California (Poppy Jasper). This particular type is Guadalupe Reservoir Poppy Jasper. It is by far one of my favorite gemstones. The little orbs are facinating to me. I just listed this one in my online store this morning.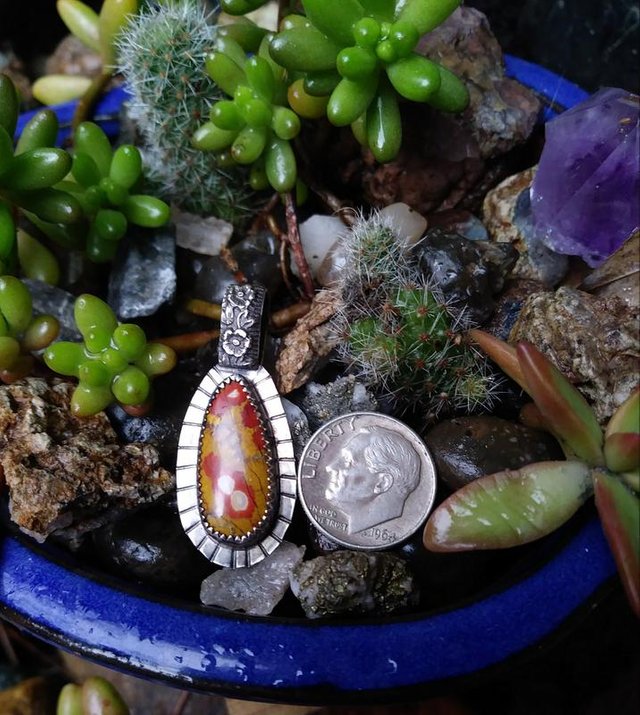 The ring I'm still contemplating whether I should #steembay it or list it in #mygypsystore. The ring is a size 6.75 and it fits very comfortably. I'd be willing to part with it for $70 plus shipping or the equivalent in S.B.D. and charge the shipping on Paypal. Anyway I hope you enjoyed seeing some of my Jewelry. Don't forget to #upvote #follow and #resteem Thanks #steemit