Obama's getting hammered.
As promised in a previous post I started to hammer out this Obama silver round. https://steemit.com/silver/@dirtyhippie/to-hammer-or-not-to-hammer-that-is-the-question It might take me a while to get around to making some jewelry out of it.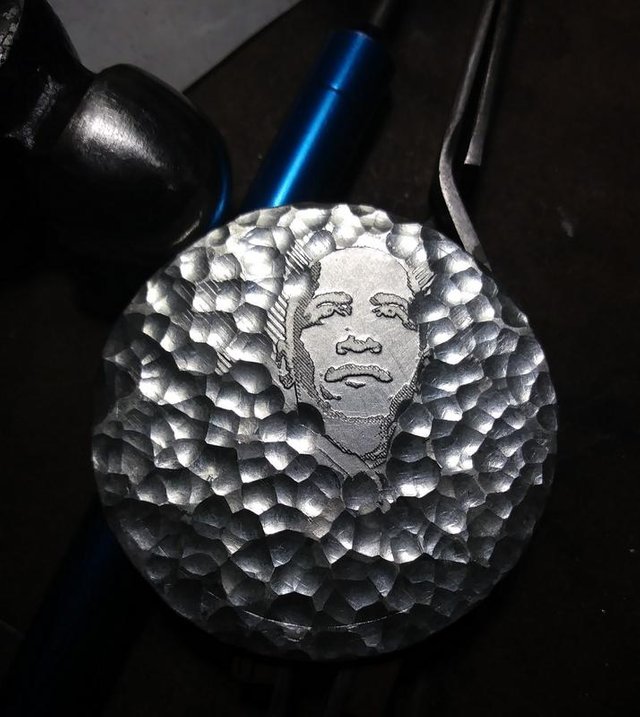 I'll just leave it like this for now, until I need the silver. It needs to be hammered till it's about half as thick as it is now.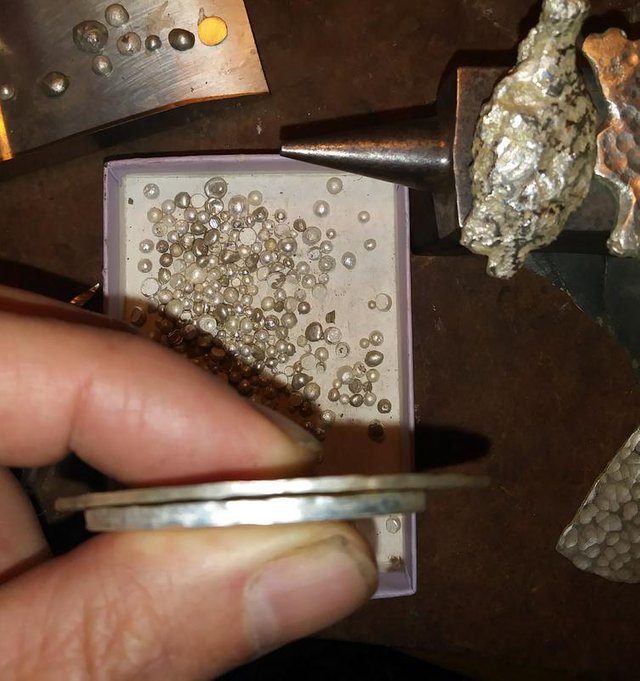 The one on top is a silver round I pounded till it's around 20 guage. All the little silver balls I melted down yesterday from scraps. They are nice to solder to rings and pendants as an accent.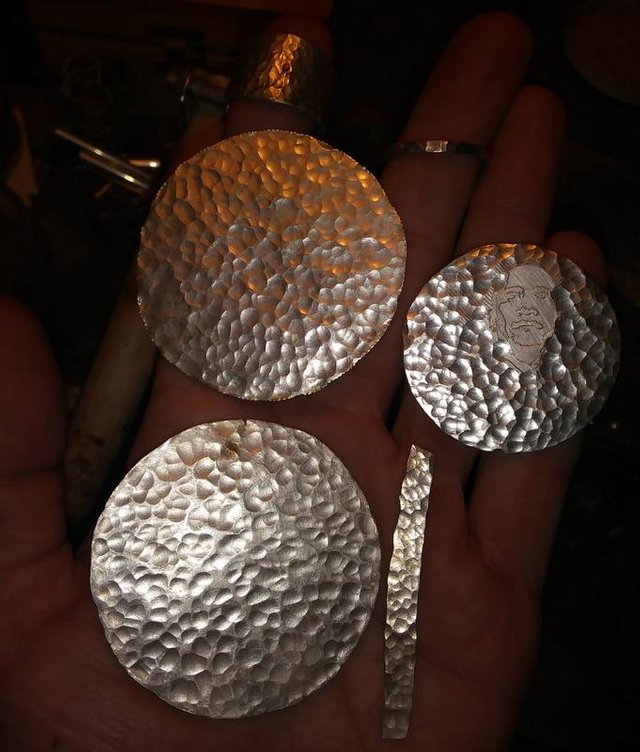 In order to hammer it that thin you have to "anneal" it. Annealing the metal is a process that softens the silver so it doesn't crack. Take a blowtorch and heat the silver until it is a dull red hot. Drop it in a container of cool water and it's annealed. Fine silver doesn't get fire scale like sterling silver does, so it's a pretty quick process. Just clean it with a brass wire brush or some 1200 grit sandpaper. Then it's time to hammer some more.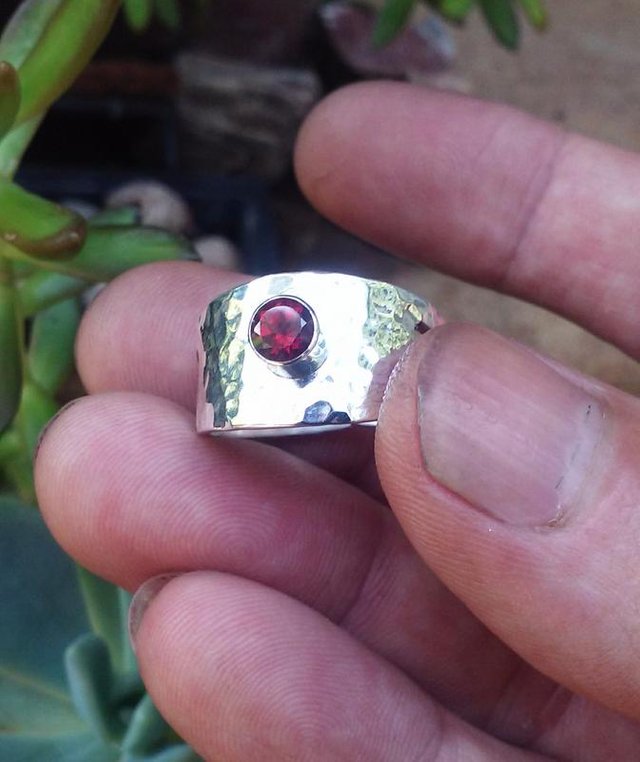 This garnet ring is an example of one I made from a silver round. The setting is made from sterling silver tubing. I'll do a detailed blog on making a tube setting in the future. https://www.mygypsystore.com/store/dirty-hippie-designs/ Here's a link to my online store. Lots of jewelry and some gemstones for sale. If you love silver don't forget to upvote, follow, and resteem. Thanks so much #steemit