Hello guys!
As I wrote earlier, in my humble opinion, Bitcoin now has a downtrend and is heading into a bear market... But what can we do? Sell low and forget about lovely Crypto? NO!
I finally found a wonderful way to make money on Bitcoin's collapse! It is Short-selling.
But never use Forex dealers please! They has incredible huge spreads, swaps and large commissions. Also they do not have a real cryptocurrency, of course.
Some info: Investors can make gains in a bear market by short selling. This technique involves selling borrowed cryptos and buying them back at lower prices. A short seller must borrow the crypto from an exchange before a short-sell order is placed. The short seller's profit amount is the difference between the price at which the cryptos were sold and the price at which they were bought back, referred to as "covered." For example, an investor shorts 1 BTC at $11500. The price falls and the BTC are covered at $8500. The investor pockets a profit of $3,000 from each Bitcoin.
Unfortunately, almost no one provides Bitcoin for sale, except for a couple of the most courageous exchanges. But I found the best way: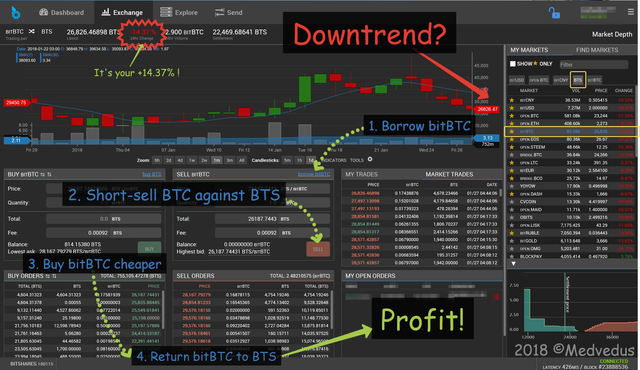 Detailed instructions how to make money on the fall of the cryptocurrency:
Register your account and deposit any coins (I advise you to use ETH, LTC or BTC).

Exchange your crypto to BTS.

Borrow for your amount of BTS their derivative "bitBTC" which tracks the real value of 1 Bitcoin.

Sell it for BTS (it is the most liquid asset there).

Buy back Bitcoins (bitBTC) cheaper after the collapse.

Return the debt (bitBTC) and some commission.

Get profit!
You also need to make it as safe as you can.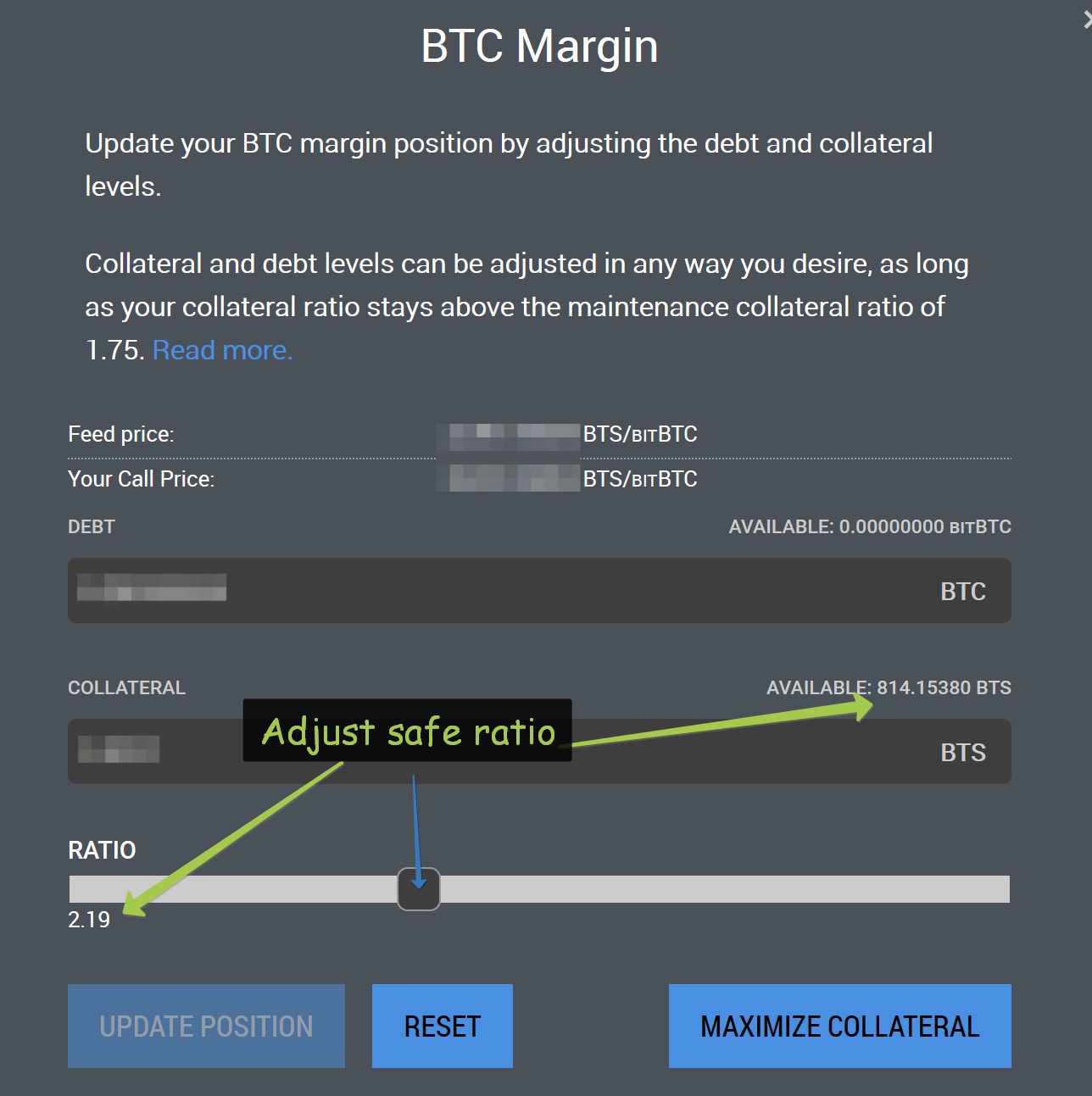 You can adjust margin ratio at any time from Dashboard.

P.S.: You can get a double profit if the BTS will grow or at least not fall along with the rest of the bear market! Good luck!