Introduction
Shogi is a Japanese chess game with a lot similarities and differences to standard chess, most notably the directional symbol peaces with two sides. I started playing shogi with a geeky old friend of mine back in high-school around 7-8 years ago. I actually printed out a couple boards and pieces sets, being the crafty person that I am, there was a template online but all the files are 404 from 2008. We ended up buying a nice wooden board on Amazon, we played a lot during lunch, we used to play chess before that and just mess around with other games. Before I moved he left me the board as a parting gift. Since it's not a very simple game it's hard to explain all the rules to play with people so most of the time I just play online unless I play by myself on the board.
This is what the beginning setup looks like: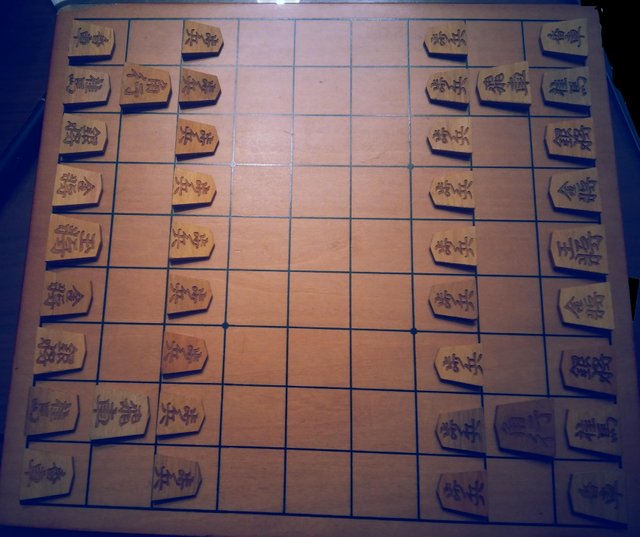 General
Let's start with the pieces' details, point's mean the pieces can move to the spot it's in while lines mean moving to any space in that direction without jumping over pieces. Most pieces can promote by moving in and out of the opponent's 3 rows(including moving inside). All pieces except the bishop and rook(king and gold generals can't promote) promote into gold generals, a main reason you wouldn't want to promote is if you have a horse of a silver general that can move to spots a gold general can't. Another big difference between standard chess and shogi is you can conquer pieces and use a move to place them on any spot if it doesn't violate one of these rules(violating a rule is an instant loss):
Already having an non-promoted pawn in the column
Placing a piece in a spot where it can't ever make a move(like placing a pawn in the last row, you can't place promoted pieces but you can place them in the last 3 rows and promote when they move)
Dropping a pawn to checkmate.
The objective of the game is to capture your opponent's king
This is a pawn, it moves 1 step forward(including conquering pieces)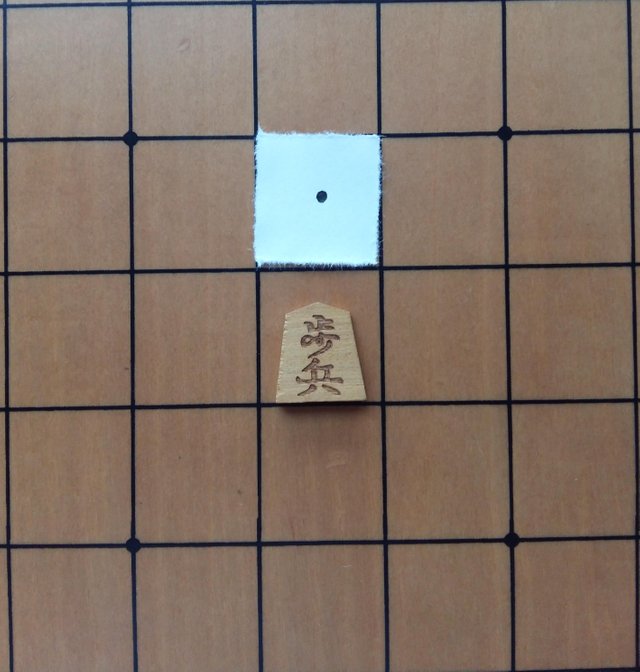 This is what a promoted pawn looks like this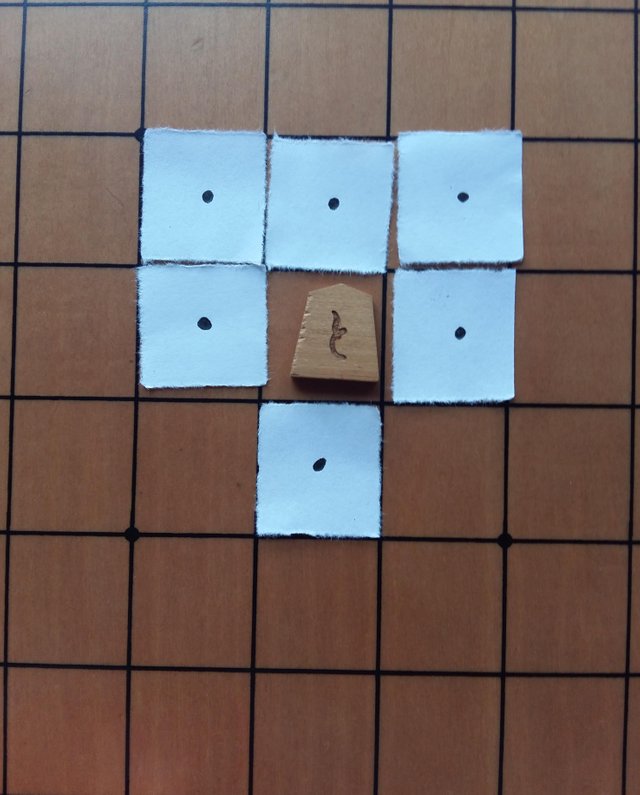 Here's a lance, it's like a power pawn that can move any spaces forward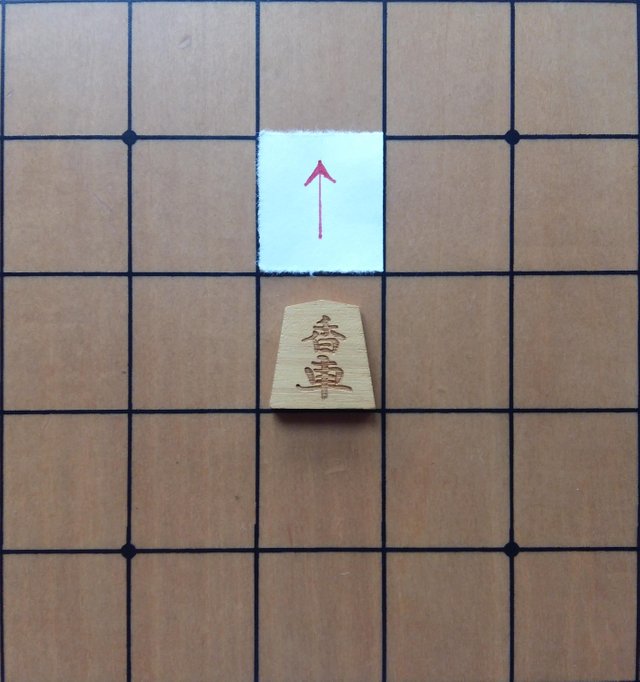 Promoted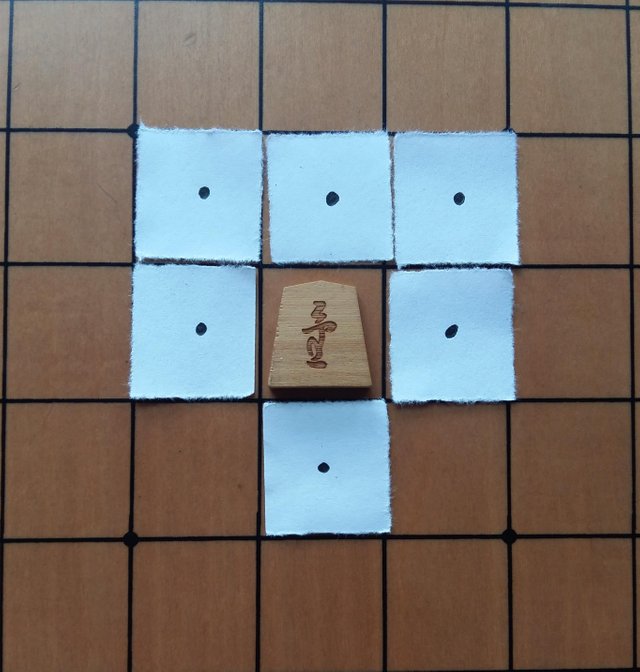 A knight moves similar to a chess horse but it can move only forward in an L formation, it can skip any piece in it's way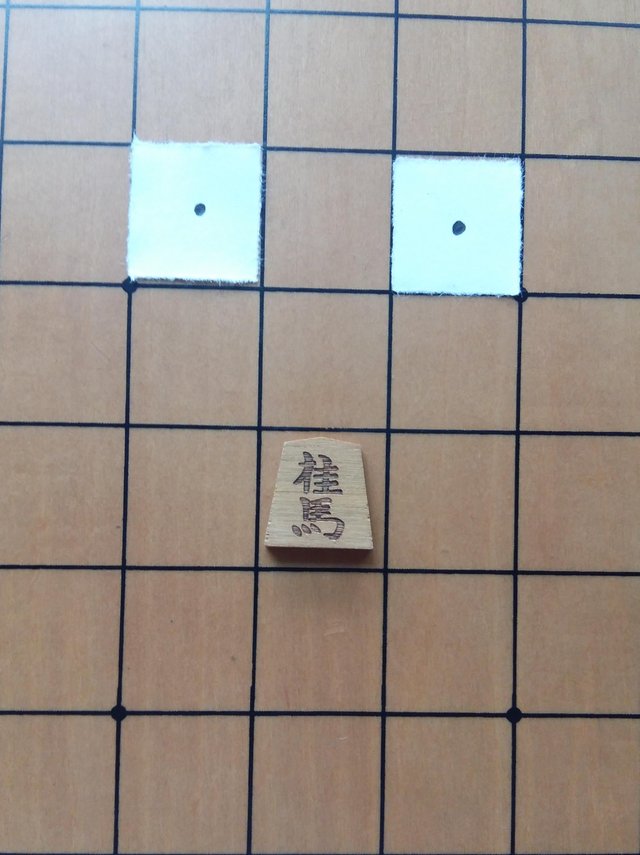 Promoted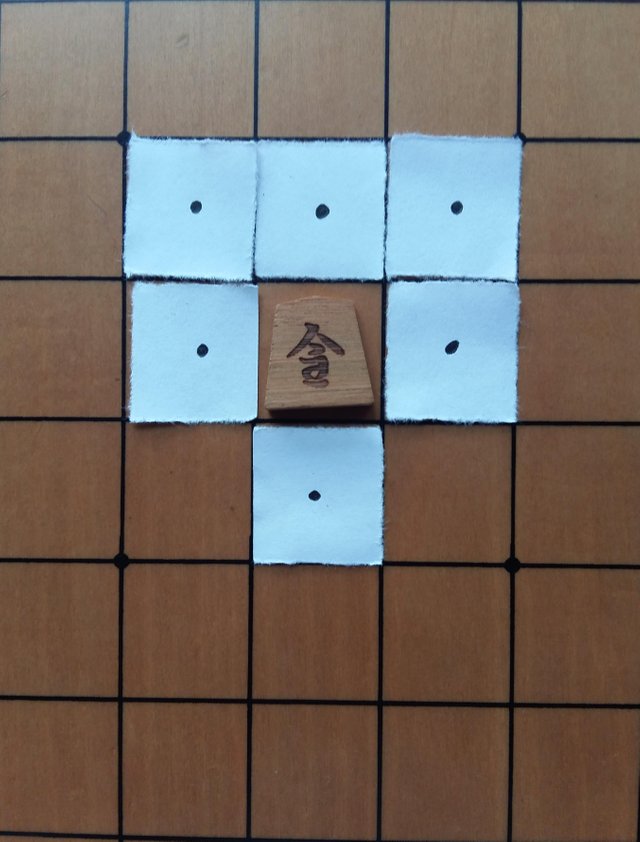 Silver general, X and top, sometimes more useful than promoting to gold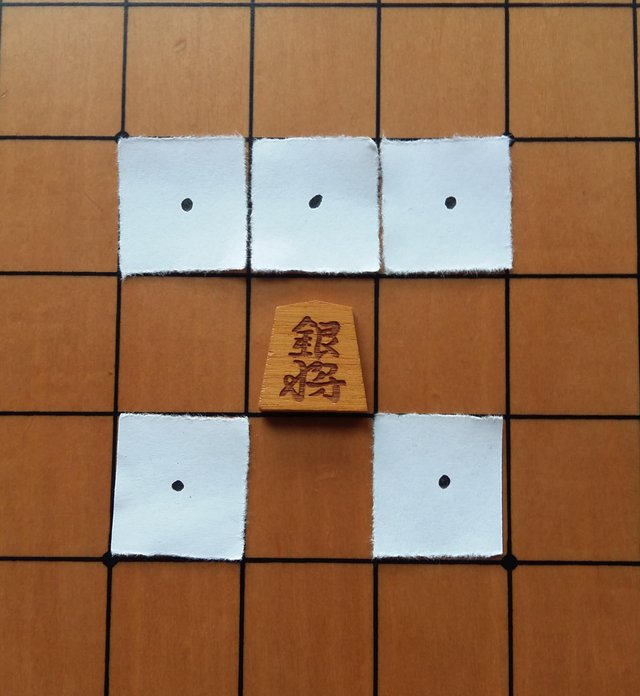 Promoted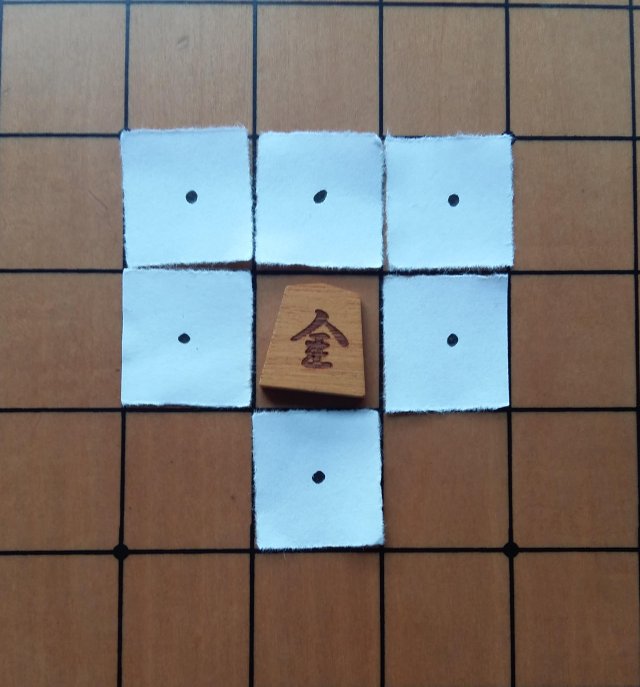 Gold general, + and top corners, has one more spot than silver but can't reach the bottom corners. Can't promote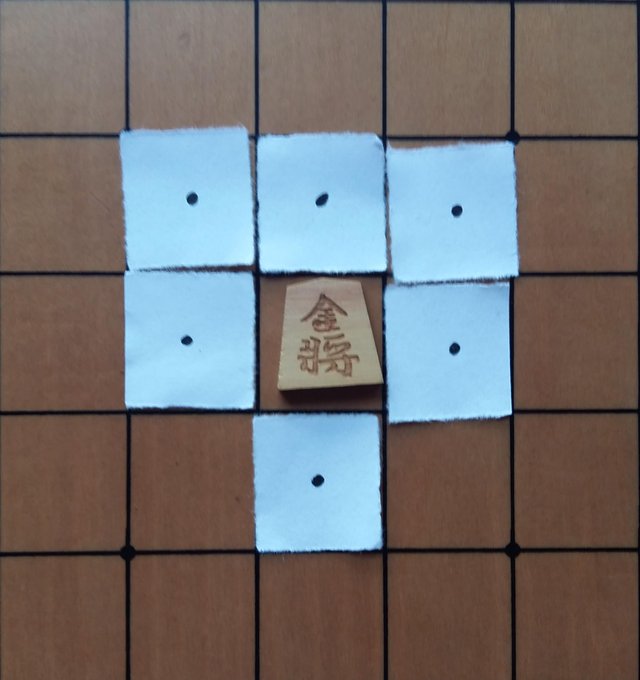 Rook, moves like chess rook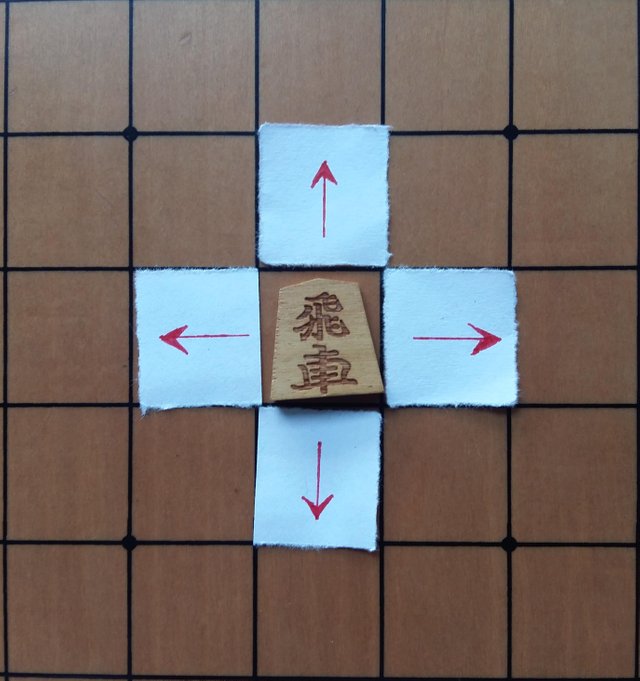 Promoted rook has an additional access to the corners, only 1 space though

Bishop, moves like a chess bishop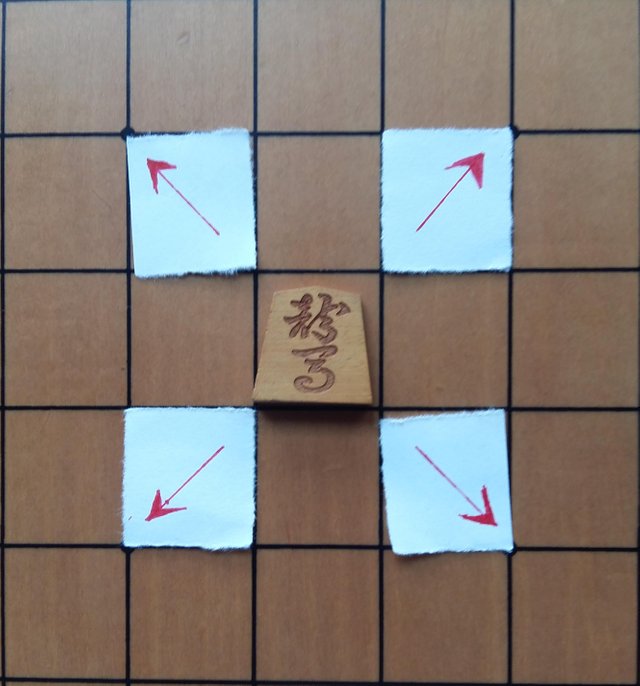 Promoted bishop can reach 1 space to the sides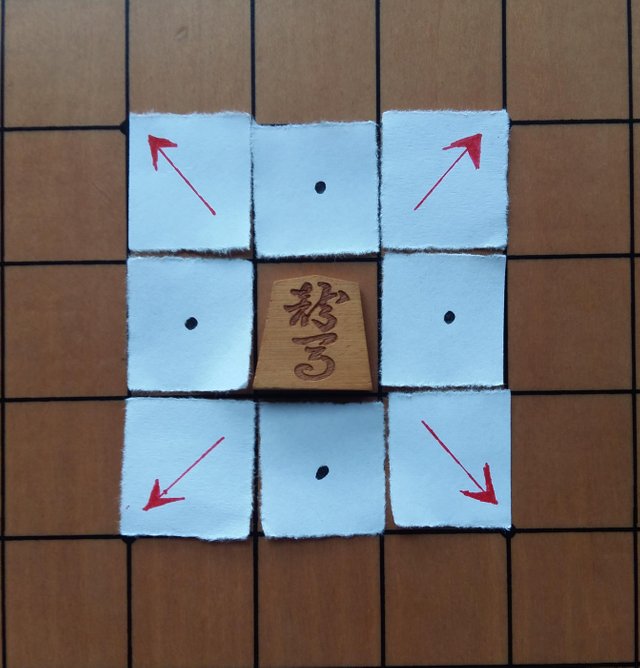 King moves like a chess king, any direction 1 space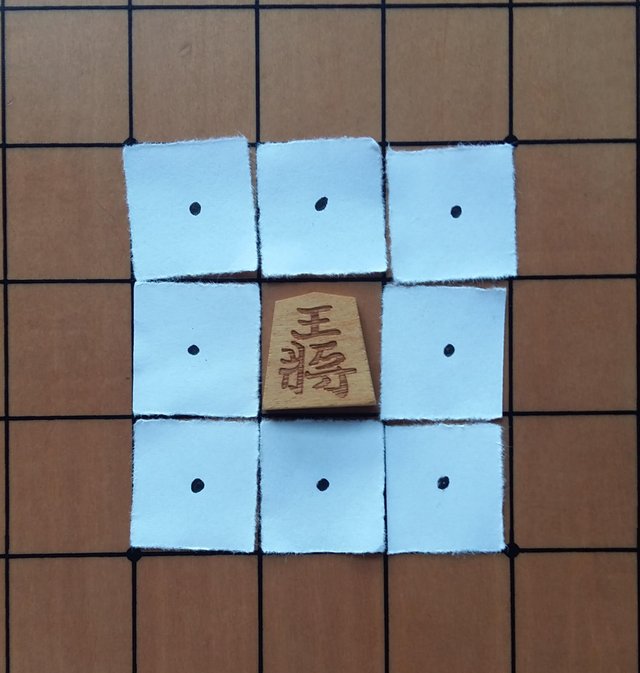 Memorizing
I'm sure all these symbols are very overwhelming for most not Chinese/Japanese people, I can't memorize them all. I use some mnemonic devices to successfully recognize them though.
There are a bunch of pawns and are the smallest so they shouldn't be an issue.
The bottom of a lance looks like a perpendicular line passing indicating straight movement: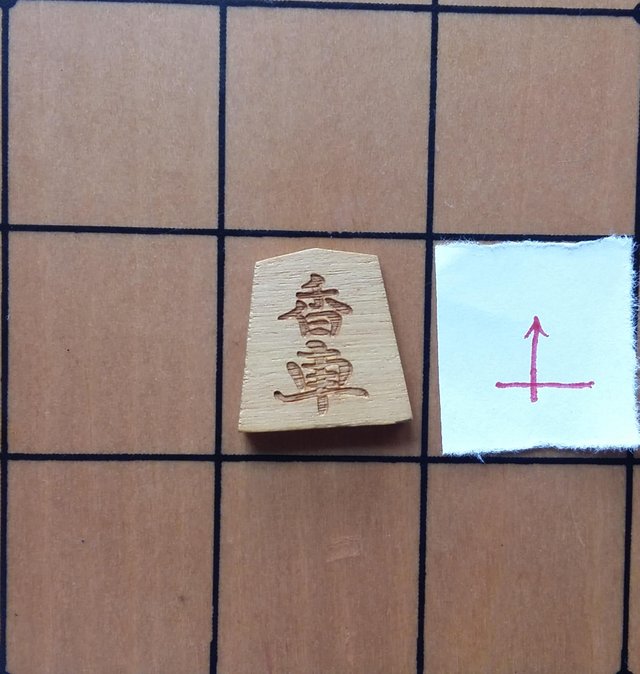 The knight is slightly far-fetched but the bottom part of the piece looks like a rotated L indicating it's movement.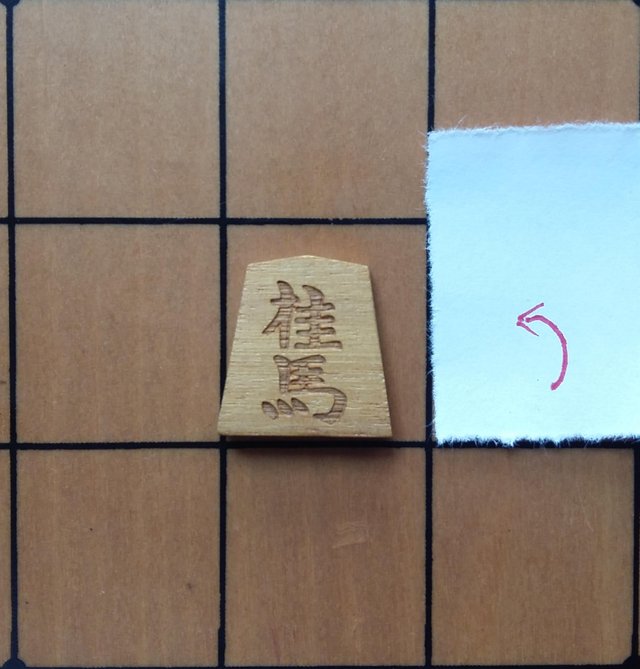 The king is a simple symbol to memorize(the bottom part just means general) and is used in the other two generals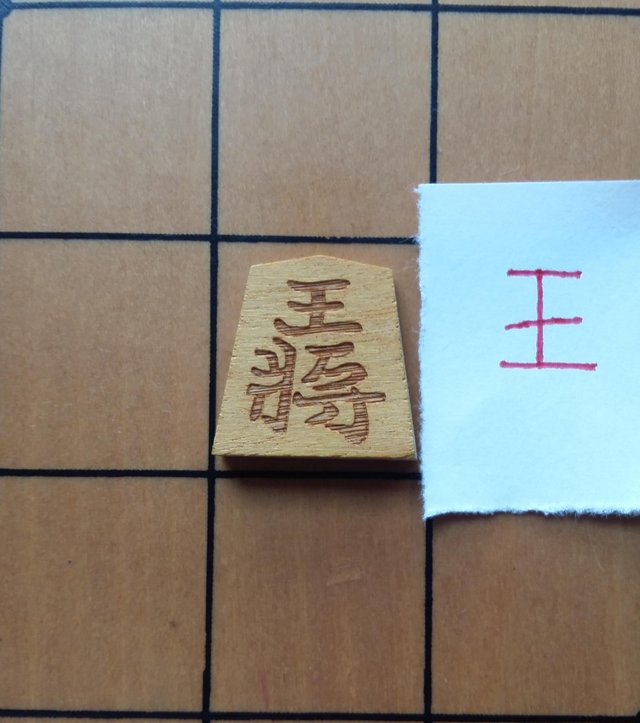 The gold general looks like a cover(roof) for the king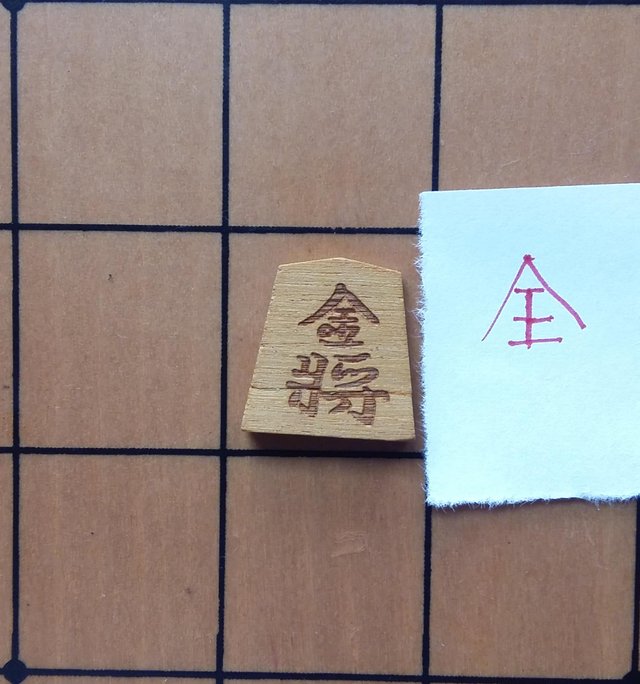 The silver general is the gold general's side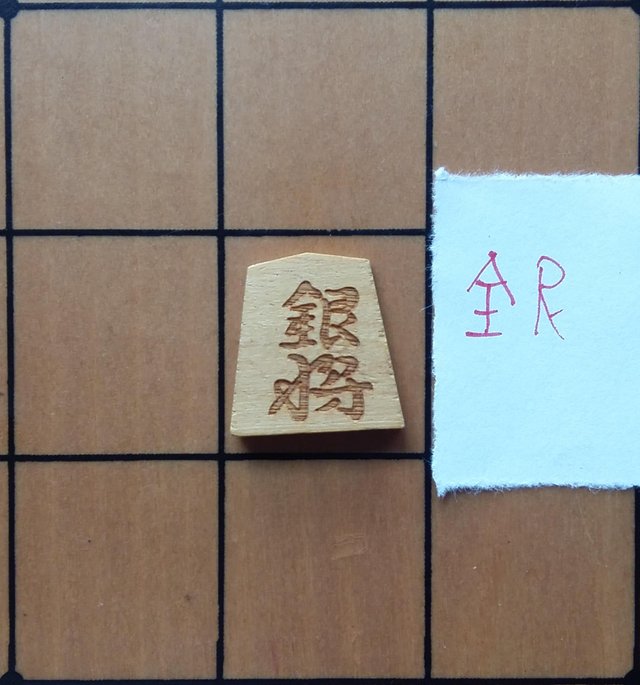 The rook has the same bottom character as a lance but a more complex symbol on top, the piece is also larger.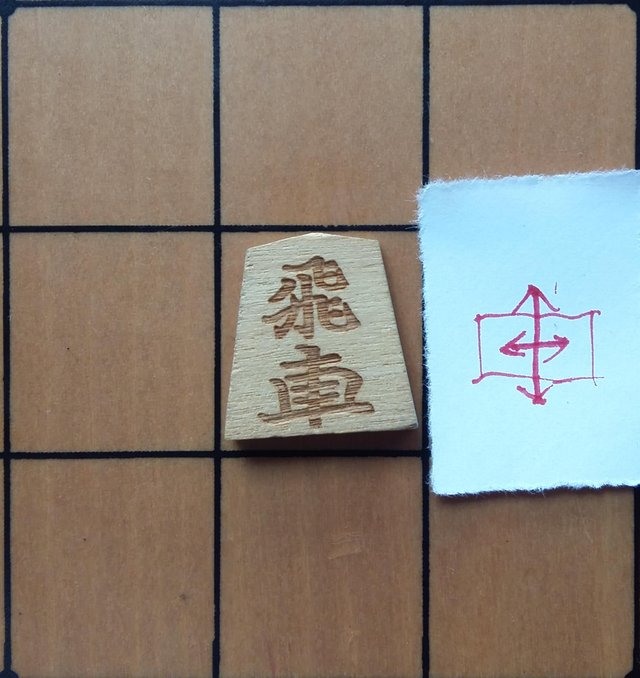 The bishop's bottom character flows like the bishops movements.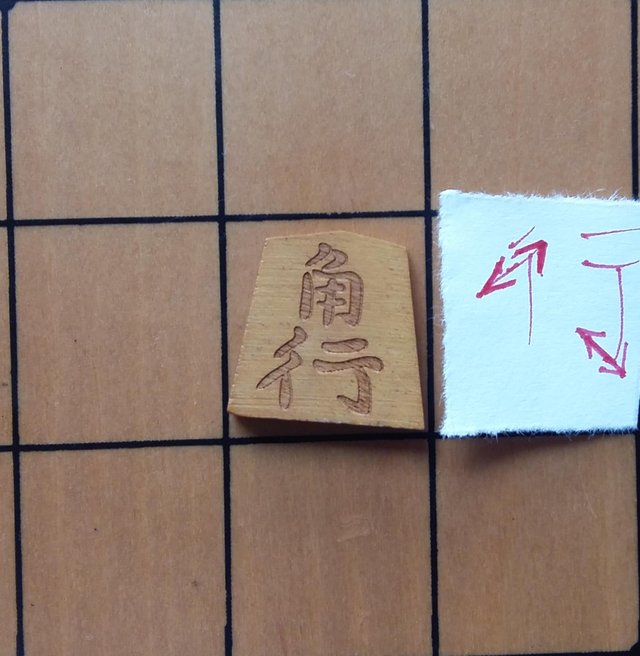 The promoted knight and silver general look like gold generals but a promoted lance and pawn(both looking similar) have different but not very complex, recognizable symbols. The promoted bishop and rook's promoted characters are very similar to their non-promoted characters so you just have to differentiate between the two.
Final Words
Hope these instructions weren't too overwhelming and might incite some of you try to try and play this wonderful game. I had a lot of fun writing out this post, rekindling my love for it. You can play the game online here,you can sign up at the top where it says My Page. It's also useful to start out online since The game tells you where the pieces can move helping with learning the pieces. I'll try to make a papercraft file with all the pieces, shouldn't be that difficult, will take some time though. Was so caught up in the post I lost track of time, have to sleep :s