Shadow Photo Contest Round 35 - Musical Instrument Shadows
Hi, this is my entry shadowphoto contest photography challenge blog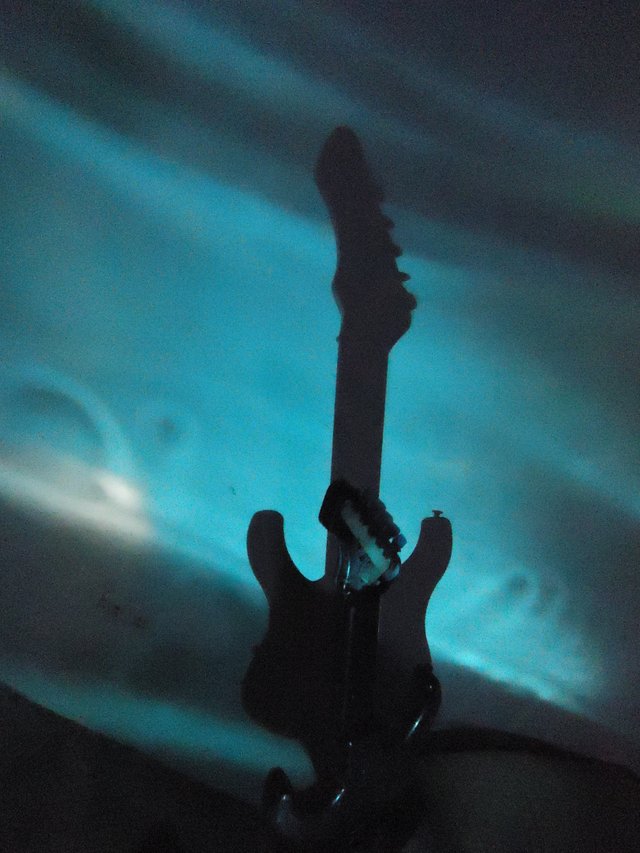 ---
Here I show you a rock and roll toy guitar hahahaha, it is from my cousin, when I saw her I thought it was perfect.
Take the picture with a blue perfume and a lintern, The light goes through the bottle and make the effect in the picture!

I love guitar solos, they sound very precise, I think that's why I love them!!
---
IYou can also participate, It's until tomorrow night, participate!
Click: Here