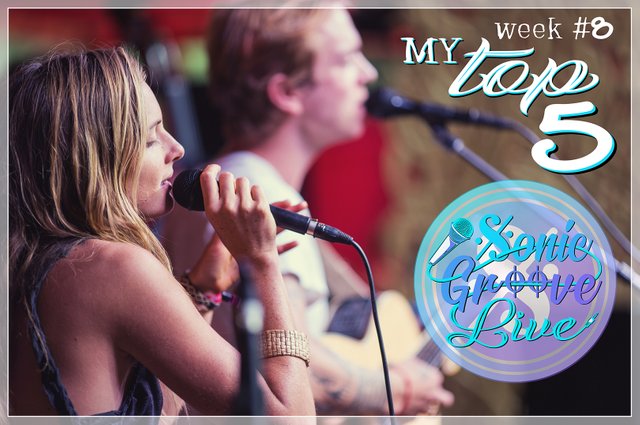 ---
Oh, Me, Oh, My, Oh!
You guuuuys – you're killin' me with your awesomeness, makin' my job harder and harder!
I really struggled this week, wanting to squeeze far more of you in that narrow FIVE window than could possibly fit. I had to enlist the help of my dear, trusted nibling, @arigenevieve or I would've been stuck here for days, unable to choose!
I suppose it's a good problem to have, really. So – Keep 'em comin', please!
---

---
First
@barski• ' Con Calma' (Cover)
You've quite handily earned my #1 spot this week, Peter! I love how you continually push yourself to play challenging pieces. Indeed, this is how we grow; not by leaning into the easy things, but by tackling the hard stuff with grit and determination. Clearly, that approach is working for you! I really do hope you are gaining some sense of how talented you are through this contest. I'm truly blown away!
---
Second
@queenbee • 'Almost is Never Enough' by Ariana Grande (Cover)
What an absolutely spectacular voice you have, my dear! You've so beautifully honored this deeply emotive song – offering so much more than simply 'singing the words and melody written by Ariana'. I can hear how much of your heart carries these sentiments as though they're your own. <3 Welcome to SGL! I hope to see much more of you in future. :)
---
Third
@orlandogonzalez • 'Sueños Fugaces' (Original)
So beautifully touching, Orlando! I can see this in video format – the scenes shifting from love to despair. It's a story I know so well, as I imagine most people do. You've done a beautiful job, lyrically; clearly singing of your own lived experience, yet touching on the universality of such familiar heartache. Indeed – the bittersweetness of being human. Your lead guitar and harmonies are just gorgeous as well.
---
Fourth
@edmundocentenor • 'Non t'amo più' by Francesco Paolo Tosti & Carmelo Errico (Cover)
Incredible, virtually flawless performance – both voice and piano!! This brought me back to my days/years as a chamber singer, and long before that – to my 13 year-old self, singing Italian ariettas in solo and ensemble competitions! You've made me miss those days! :)
---
Fifth
@partitura • 'Siciliano (BWV 1031)' by Johann Sebastian Bach (Cover)
Bravo, Partitura! So perfect for this pre-Halloween week – just the right amount of hauntingly moody – impeccably played! :)
---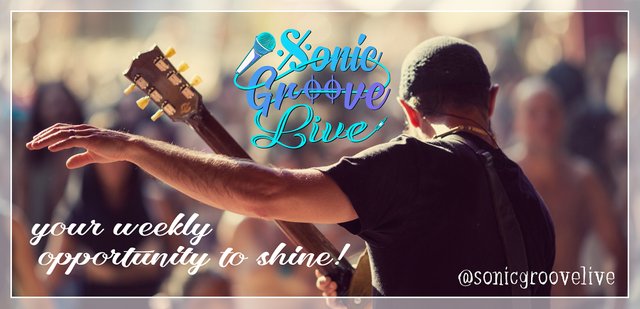 ---
Honorable Mentions
@elisonr13 • 'Too Much Love' (Original)
I'll admit – I could very easily include you in my top 5 every single week. It's hard not to; your musicianship is solid – your songwriting, beautifully unforced and relaxed. I'm a fan!
---
@mfxae86 • 'Secret' by Maroon 5 (Cover)
Cooope!! What an absolute treat to find your entry! I'm pleased as punch you decided to join us, finally! Just lovely to see your face, really. And, of course, awesome to hear your heartfelt rendition...as always.
---
@exoelias • 'TUTU' by Pedro Capó (Cover)
Beautiful, and such a sweet glimpse of your Venezuelan culture! El Cuatro – what a sweet little instrument! Small suggestion – I'd enjoy your videos more without the title, etc showing the whole time. Perhaps remove them entirely if you can't make them disappear after your intro...?
---

---
Onward We Go!
I know I say this every week, but I really do mean it when I say that everyone matters.
Just to speak it – as I know how it feels to be on the other side of things – the degrees that separate entries in the previous lineup are so, decidedly slim.
I find it particularly challenging to weigh brilliant, virtuoso pianists against passionate, karaoke-style covers against impressively written and/or performed originals. Each of you – no matter how experienced nor polished – touches me somehow.
I know it takes time to enter these contests and I sincerely appreciate your participation! That said – @p4ragon, @aplvente & @jubei333 – please know that your efforts this week did not go unnoticed. <3
And – to the rest of our fabulous team – @krystle, @isaria, @pechichemena, @joseacabrerav, @ausbitbank, @paintingangels & @swelker101 – you guys impress me daily. ;) <3
Until Next Week,
xo, zippy
---