SGL Submissions For Week 28 Are Now Open!
So we have been thinking about the fact that we stopped our little contest, in protest of the hostile takeover of steem - however many of our awesome entrants only really interact by entering these contests and some even rely on the income so why should we make our people suffer to try and get a point over to Justin Sun.
Instead I would like everyone to participate in the SGL contest as normal, we will pick up at week 28 skipping week 27 (it makes it a lot easier on the judges app and our minds) - so you can feel free to join us like you would any other week, but you also have the option to try something a little different as well.
We are hoping some of our awesome musicians might like to try and write an original song about the hostile takeover of steem, we would like to encourage everyone to give it a go we think the right song could go viral with the amount of social media attention on this - but please know this is not an official requirement at all, you can enter any song cover or original on any topic.
I may do a more in depth post on this idea under my personal account @krystle, so keep an eye out there for some more info and ideas.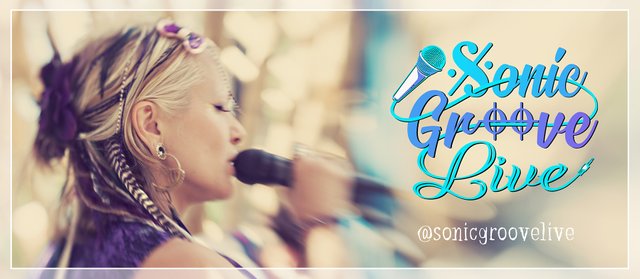 SGL Social Media
SGL have created a few social media accounts to help spread the word of SGL and Steem in general, but we haven't really been sharing those details actively on here. So here are some links to our new accounts, please feel free to follow and or like and share to help get the word out.
We are also looking at starting a youtube account and we have started setting up an Instagram account, but there are some issues for us to use this with the way the site is structured. We want to share and help spread awareness, not only of SGL but also of our amazing entrants.
It's really up to our entrants if we try to use Instagram, the main issue is we can't just share links to your recordings. Which is what we do on Twitter and Facebook, Instagram would require us to upload the performance as if it were our own content. So we really felt iffy about even moving forward at all, but I figured I would mention it in here and see if our community has any opinions on this.
We don't want to present work as our own, our main goal is to get attention on our brilliant artists. So were happy to stick with platforms that don't make us compromise on this, but were definitely open to suggestions on other platforms to spread awareness about SGL.

Communities Choice
We have started to have some traction on the Communities Choice, but I would again like to remind everyone that anyone can now be a judge for SGL. All you have to do is find the best valid entry you can and ensure they have the highest promotion value, this means specifically just the promotion cost (does not include general post pay out).
You can search to see what posts have been promoted here and check how much by either clicking the post payout and it will show what portion is promoted, or you can go to the @null account for Sonic and check there.
We have been loving watching our entrants all supporting one and other, but remember absolutely anyone can choose a winner - all they have to do is ensure the post they want to win, has the highest promotion payout by the end of the judging window!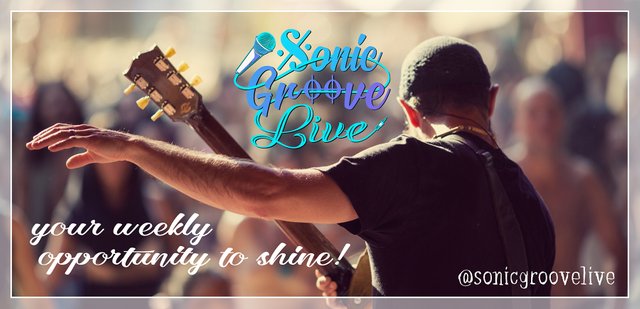 Rules To Enter
Submit a post that meets all criteria within the allocated 48-hour window for your entry to be considered a valid entry, all entries submitted before or after this window will automatically be disqualified.
Your post must be titled "Sonic Groove Live", the week number, state whether it is a cover or original and the name/title of the piece.
Your entry post needs to be tagged #sonicgroove and #SGL.
Each valid entry must contain a live recording made specifically for this contest, it must include the live playing of an instrument or vocalist.
Every video entry requires an intro where you state your username, "Sonic Groove Live" week no # and the name of the piece you will be performing(we must be able to clearly see and hear you especially during this time).
You must have a youtube link included in your entry post.
One entry per person per week.
Each performance that has vocals requires the lyrics to be included in the post.
All types of music are valid.
For more detailed information on the rules and why we have them please feel free to check out our how to enter post!

Discord
If you haven't already, please consider joining the SGL discord server, we will now be using it as a method of announcing open and closing times for the contest. This includes the judge's window and early announcement of the weekly winners!
This is not only a place to go to find out when things are happening, it is also a place we want to see start having some things to do there. We will be hosting a variety of mini-contests, karaoke nights, games nights, random SONIC giveaways for people actively chatting in rooms.
Sponsors
Before you go and wow us with your music, I wanted to also mention our amazing sponsors. The people that make SGL possible each and every week, @ausbitbank, @sonicgroove, @creativecoin and @helpie. They are the reasons we are able to host this contest each week, they are responsible for all the prizes the winners and Communities Choice winners get.
Please consider supporting our sponsor ausbitbank so we can continue to offer liquid STEEM prizes every week.
There is really so much in the works, you really will be missing out if you don't jump in. This is also the perfect place to go so you can ask any questions you may have, talk about entries from the week or even just come along for a hangout. This is your community, it's up to you to get involved and to help make it all it can be. Yes, we're even open to suggestions, so please drop by say hi and see what's happening!

Don't forget entries for week 28 are now Open!