My Judges Top 5 Selections For Week 26 of SGL!
Hello and welcome to week 26 of SGL! I can't believe we have made it half a year already, this is such a massive milestone for us and the entire SGL family - cause without you non of this would be possible.
So a massive thank you to all of you lovely people who have entered once or many many times, it has been a fantastic ride so far and we're thrilled to have you along for the journey.
I'd also like to take a moment to thank the awesome team behind SGL - @ausbitbank our main sponsor and witness, @isaria who helped us create SGL, @zipporah who has gone above and beyond with art and graphics for our little contest donating her time and energy so we all have pretty things to look at :D, @joseacabrerav who has had some serious issue with gaining access to the internet but wishes he was with us each and every week.
You all help keep this ship sailing and I want to thank all of you, but I'd be even later with this post than I am already - so without further delays here is my judges top 5 for week 26 of SGL!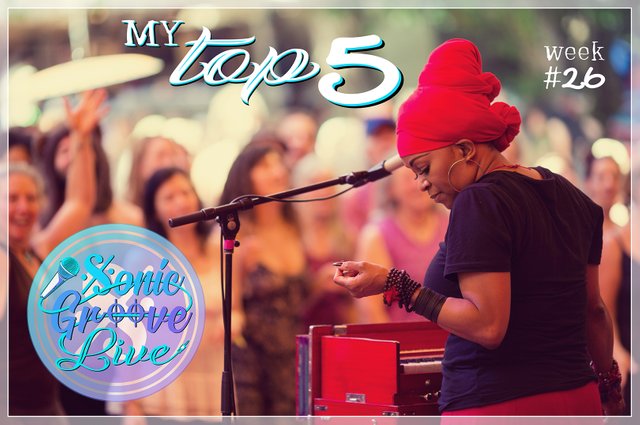 1st Place:
You have no idea how happy it makes me to see and hear you once more, even more stoked it's in SGL! We're absolutely thrilled to have you join us and I so look forward to all the brilliance you will send our way, just hearing your stunning voice again is an amazing gift.
I can't begin to find the words to describe this phenomenal performance, there's so much emotion in your voice it send chills up my spine - then to add your breathtaking tonal quality, absolutely phenomenal vocal control and range it's honestly just magnificent.
I have never witnessed you miss a note or even struggle with the most difficult vocal gymnastics imaginable, you do this all whilst sitting and making it all look so effortless in the process - it's hard to comprehend the sheer talent you alone poses, but when accompanied by such fantastic playing this is a monumentally unbelievable live performance!
Thrilled doesn't even begin to describe the effects of having you enter with such a breathtakingly stunning performance, it is such an honour and a privilege to have you with us and I can not wait to hear and see more from you soon <3
2nd Place:
Hell yeah man I loved every single second of this performance, nothing beats watching someone doing what they love to do - especially when it appears to comes so naturally, but this was an absolute pleasure see and hear.
It was impossible for me not to bop along with you, I adore those passion and emotion filled vocals - not to mention all the awesome vocal techniques and styling you added with your rendition, this was just freakin brilliant on ever single level.
It is the fantastic combination of your playing with next level brilliant vocals, I loved the vocal slides and the power that went into a performance like this - absolutely stunning I just couldn't get enough of it and really look forward to hearing what else you will wow us with next time!
3rd Place:
Ohhh wow this is just stunning on so many levels, it really is impossible to ignore your sheer talent - you create these magnificent masterpieces, so filled with emotion and sounding so full to the brim it's breathtakingly beautiful.
There is always such amazing symmetry with your compositions, this is just another perfect example of your level of perfection - you put out these truly fantastic compositions and play them so perfectly, it's impossible not to be swept away by the brilliance of it.
I love how you fill the sound so perfectly with just the piano, creating a full movement and such a full sound - like there's a whole chorus behind you, I love how it sounds like you have somehow harnessed the sounds of nature through your music it's beyond description!
4th Place:
I really love this piece of music though I'm not sure I've ever heard it played quiet this way, but it was an absolute delight to hear and see your entry with such an exquisite performance.
I have to say it is a beautiful combination the guitar and flute, creating such a beautiful balance and contrast with the sounds and textures created here - I loved it from the instant you started and really look forward to seeing and hearing more from you both soon!
5th Place:
Well you sure know your audience lmao, I absolutely loved every damned second of that song - you just have this amazing knack of creating a song that should just be silly, but you actually cover deep concepts as well.
I just love this so much, besides both my and @isaria's obsessions with cats - you really managed to be both hilarious and also deep, that takes some serious skill.
On top of all this you yet again displayed your amazing vocal skills, I especially love the harmonic overtones at the end (I really need to keep practising them lol, but you're gettin it down) - this is just the breath of fresh air I needed this week, keep it up as I love guessing what you'll wow us with next time!
---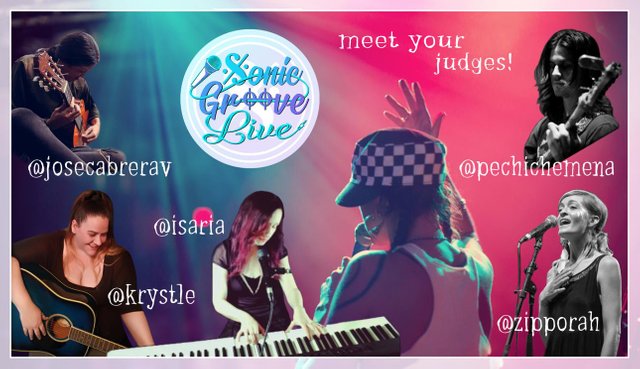 ---
This was such a fantastic week of entries, I was completely blown away by the sheer talent we are faced with each and every week - I can't recommend strongly enough to go and check out all the amazing entrants this week and show them some love.
Again a massive thanks to the team and all who have ever entered, without you none of this would be possible <3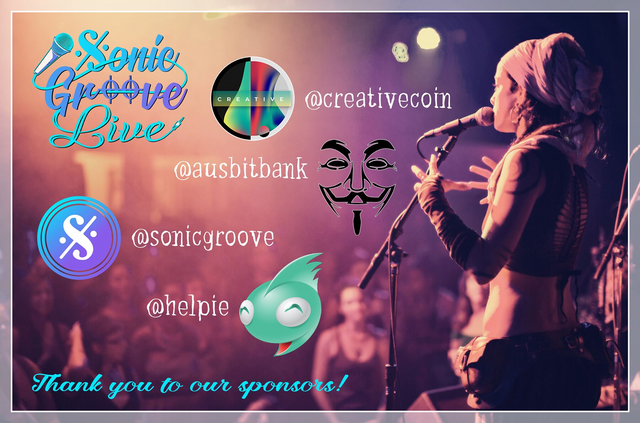 Like what you've read so far?
Check out my story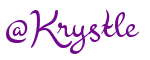 or follow me on twitter @krystlehaines
Please consider voting @ausbitbank for witness here