Mind Control NXIVM : That brilliance is the closest thing to insanity, finds your vulnerabilities and then he preys on them
Mind Control NXIVM style : Neuro-Linguistic Programming and Hypnosis
After a manhunt for several months, the police suppressed the sex cult and arrested members for sex trafficking and forced labor. The leader Scientology leader Keit Ranière was born in Brooklyn in 1960, a child prodigy reached the Guinness world record in 1989 for the highest IQ. He is described as a deeply charismatic man who easily convinces others. Nxivm had his followers singed to become sex slaves worldwide. The faithful of the organization donate thousands of dollars for seminars around the world and attract billionaires and celebrities. The sect leader met a nurse named Nancy Salzman who defines herself as a self-help guru. Keith Raniere is a master hypnotist. Nancy Salzman is one of the best trainers in the world of Neuro-Linguistic Programming. She was also a hypnotist, together they formed a training center called Executive Success Programs.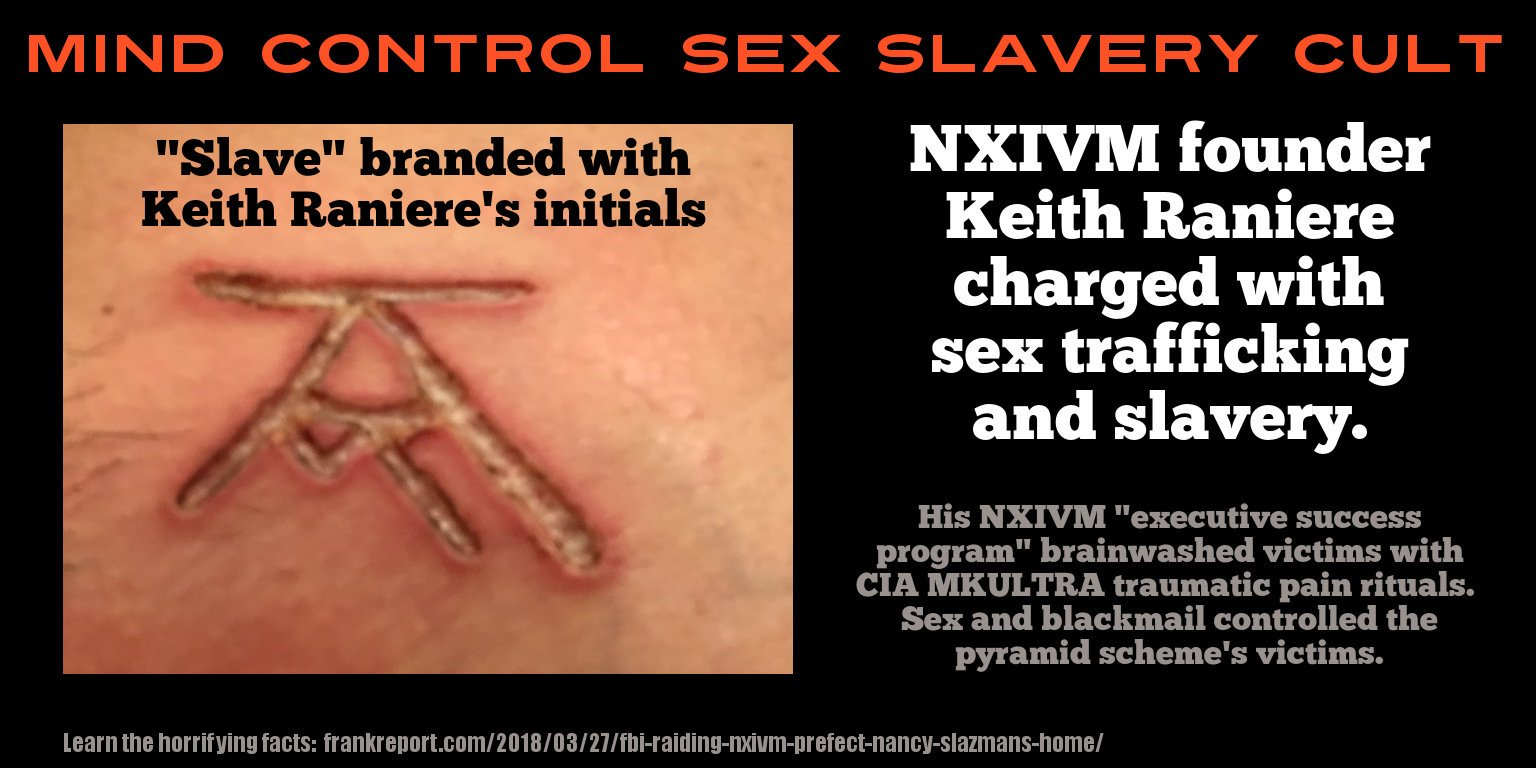 Raniere had his sights set on the billionaires . The kind of man that could always buy anything anything or anyone. And they want that control anymore. The five-day V.I.P. courses, which were designed to pull in the rich and famous. The intimate, $10,000 workshops were then taught by nxivm's president, Nancy Salzman. During the workshops, he said, we learned to look deep into our psyches, to get rid of hang-ups that had plagued us for years.
The cult that recruits women to be sex slaves was informed that they had the opportunity to join an organization that would change their lives, but that they had to provide guarantees such as sexually explicit photos or videos becoming a tool blackmail when they learn that they have become sex slaves. The women were tagged near their elders with the initials in a filmed ceremony and were ordered to be subjected to their masters to have sex, to endure torture, including sleep deprivation, cold showers and the food extremes.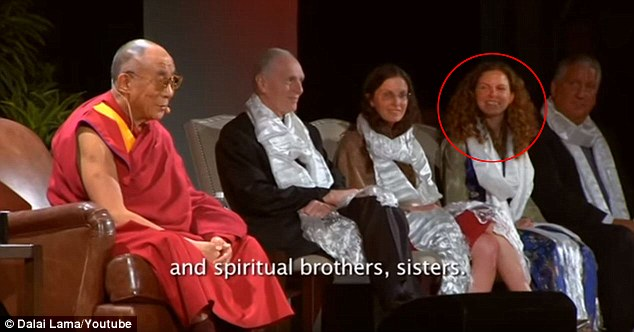 The daughters of the billionaire and former Seagram chairman, Edgar Bronfman Sr., and the half-sisters of Edgar junior, the chairman of Warner Music Group, Sara and Clare were not simply heiresses to a global empire built by their grandfather Samuel Bronfman. For the Sara family and Clare Bronfman are victims of a scary and secret "cult" called nxivm, which has swallowed up to $ 150 million of their fortune. But in fact hundreds of pages of court documents that started to flee and prove that their billionaire father Edgar Bronfman was involved in the secret organization called nxivm and had twisted sexual beliefs as troubling assumptions that questioned whether the incest and rape were really bad .
Edgar Bronfman knew at least some of what was going on, according to those who have spoken to him. The Dalai Lama's visit to Albany dark questions were being raised about how the Bronfmans' money was being used. What seems clear, from court documents despite his wealth and power, their father, at least publicly, appears to be doing nothing to help. According to some family friends and advisers, however, there may be nothing he can do, in part because, some say, he may have been the one who set all this in motion. Sara and Clare, says a friend of theirs, "are not completely brainwashed. . . . They're more cognizant than you'd think, given the amount of money involved.
Despite his wealth and power, their father, at least publicly, seems to be doing nothing to help. According to some family councilors, however, he may be unable to do anything, partly because, some say, he may have been the one to trigger it all. Sara and Clare are not completely indoctrinated. They are more aware than you think, given the amount of money involved. I think there are personal reasons for the conflict they have with their family that keeps them affiliated with nxivm. Toni Natalie describes this phase of her life as "terrifying." During her years with Raniere she was so broken psychologically that, according to court filings, she gave up the care of her child because Raniere had encouraged her to. With his long brown hair and penetrating blue eyes, Raniere, she says, was very charismatic. I mean, he could tell you the sun is purple with pink polka dots and you'd look up and see it.
Raniere as fascinated by the workings of the mind, and by power and money and their effect on society but, above all, as obsessive about maintaining control over his world and the people around him. Kristin Snyder, a 35-year-old environmental consultant, disappeared after a nxivm session in Alaska. Her body was never found, but in her truck, parked on the shore of Resurrection Bay, was a note which read, "I was brainwashed and my emotional center of the brain was killed/turned off. . . . Please contact my parents . . . if you find me or this note. I am sorry . . . I didn't know I was already dead."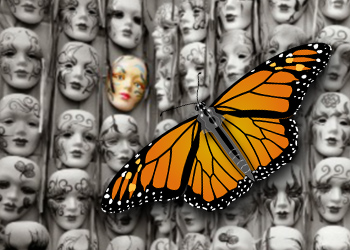 That brilliance is the closest thing to insanity, Keith finds your vulnerabilities and then he preys on them.
Read too :
Thank for read Upvote & comment @AnarchoPirate