brick saturday —  painted wall
The walls we build around us to keep sadness out also keeps out the joy.
Jim Rohn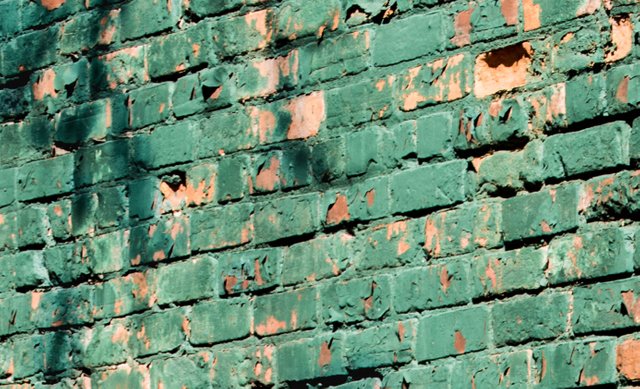 photo by

Nikon D3100
Nikkor Lens 55mm-200mm
Adobe Lightroom
©All rights reserved, 2018
#WindowMonday – Windows
#DoorTuesday – Doors
#RustArtWednesday – Rust
#GateThursday – Gates
#StatueFriday – Statues
#BrickSaturday – Bricks
#StreetlampSunday – Street Lamps
Use the #sevendaysoutside tag along with the daily tag.
Use your own photos - no paintings, no drawings, no digital art please!
There is no prize — this is just for fun.
Thanks to @erikah for initiating #sevendaysoutside photography challenge.