Seven Day Black and White Challenge - Day 7: Fishin'
Dear Steemit friends, today is the last time I'll be doing the 7 day B&W Challenge this year. This time, I want to share another photo I took during one of my travels. I was on a road trip with my friends when we stopped to have breakfast somewhere off Gumaca coast then I spotted this man fishing in the morning. Whenever I look at this photo, I'm reminded that each one of us has his/her own endeavor, and there isn't really any reason for me to whine. So I usually end up pushing through with renewed vigor. The saying goes: "Teach a man to fish, and you feed him for a lifetime". But sometimes, one just need to observe another man and learn from his example, even when he isn't intending to teach. May you all have a bountiful catch for 2018! And also keep on sharing. <><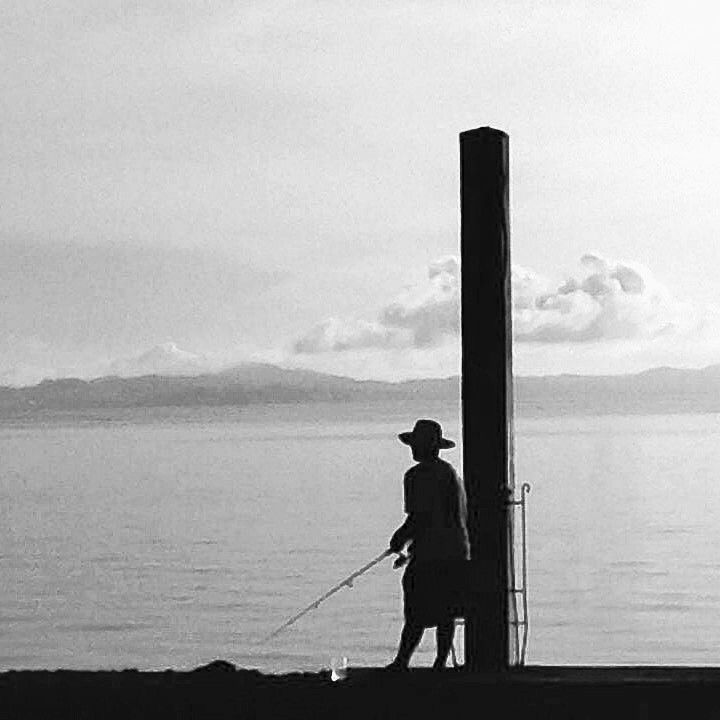 Join this photo challenge too, it's super fun! Here are the rules (though I ignore several of them, sorry 😛):
7 black & white images that represent an aspect of your life.
Present one image every day for 7 days.
No people.
No explanation.
Nominate someone every day. Although anyone can join in.
Use the tag #sevendaybnwchallenge as one of your five tags.
---


Thank you for visiting! 😇