The Most Upsetting Consequence Of Social Media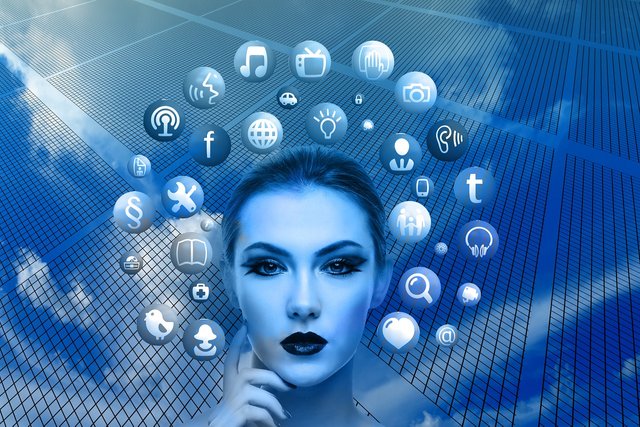 ---
I know we're actually in a social media website, where we obviously enjoy hanging out, and yet I'm going to talk about the danger of this whole thing. Quite oxymoronic, I'd say. Well, it's also true.
What's At Stake
The most dangerous consequence of social media is not the time you "lose" in it. It's not that you're throwing away precious hours of your life by scrolling down incessantly and interacting with people with whom you never met. Although it's a real drag. You are losing precious hours of your life.
It's not that social media redefined privacy in ways we never thought of before. Information like your birthday, your weight, race, religious and sexual preferences or health and dietary issues are not only available to third parties, but, through the means of advertisers, they are packaged in products and services that we're all hastily buying. Facebook ads, they just work, right? Let's put down another ten for a 2k reach of that ad, ok? Well, the fact that we're doing this is a major issue, but, in my opinion, that's not the biggest thing.
The most important, the most profound and the most impactful consequence of social media is the rise of the "echo chamber".
An echo chamber is a space in which we tend to hear or see or think only what we project. What we're hearing is not what it is out there but an echo of our own ideas and thoughts and phrases. Your Facebook friends are the walls of your echo chamber. Your Twitter followers are the amplifiers of your own thoughts.
Social media didn't create an equal space for everybody to interact and engage. Instead, it created a myriad of small echo chambers in which we're unconsciously (or consciously, some times) search for validation.
---
What was supposed to foster collaboration and interaction soon became an outlet for our innate - as species - narcissistic activities.
---
And somewhere along the lines we forgot that we're in an echo chamber and we started to take what we hear and see as the reality. We forgot that we were the ones choosing our peers, they were not there before, in that chamber. We forgot that other people may have different opinions, different expectations, different goals. We forgot even there are other people outside, in the wild. We simply started to take for granted everything we read and hear and see in our tiny echo chambers.
---
Fueled by validation, our social media interaction is merely a masturbatory process, in which we look for gratification, not for information.
---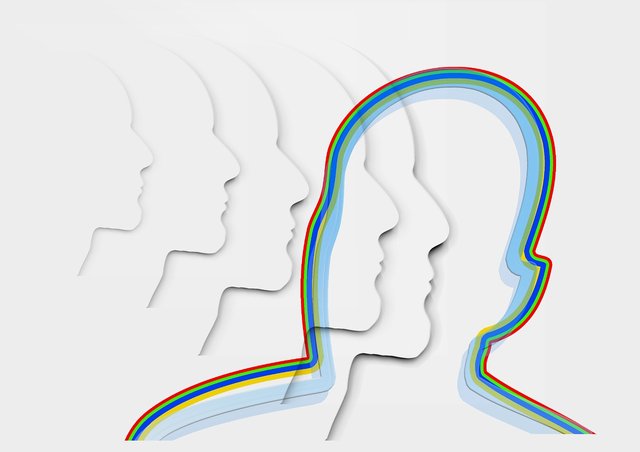 What Makes An Echo Chamber?
At the core of this dramatic shift is something very subtle, yet incredibly powerful.
It's that low voice humming in the back of our minds, constantly reminding of our total and unconditional sense of "me". And "mine".
In Buddhism, it's called ego. In forex trading, it's called greed. In plain English, it's spelled as "self-entitlement".
We constantly think and feel there's nothing else in this entire consciousness stream than ourselves. And we also feel that if we're not feeding this idea of "us", our very existence will disintegrate completely. We literally feel there's no room left for somebody else in our existence. It's just us, us, us, in myriad forms and disguises.
Of course there are other people around us, but they're merely mirrors for our own values and ideas and goals. That's why we're building this echo chambers. We're not debating anymore, because we're not even admitting the presence of somebody different. We're just indulging in self-entitlement.
But that doesn't invalidate the real world, you know. Just because we live in an imaginary space, in an echo chamber, that doesn't mean reality won't hit.
It does hit. And it does hit hard.
And when it hits we're caught offside, not knowing how to act our phobias and insecurities, and we're attacking by fear of not being attacked and we're tightening our echo chamber walls even more.
---
Truth is we're all the same. We're all just sharing the same confusion. We all hurt.
---
And the only way to heal these wounds is to reach out, be vulnerable and have trust. Yes, people are different . But that's the good news.
It takes courage and determination to reach out. It takes a lot of power to reveal your vulnerability. But once you do that, you can find something that you lack. You may find somebody who is different, but complementary.
You may find somebody who's not merely reinforcing your own idea of "me" but who completes you in other, larger and more flexible structures. You may start to function in a couple, balancing Yin and Yang. You may start to play in a team, counting on others to watch your back.
You may start to accept that you need others not only as a mirror, but also as a gift.
Now get up, try to find a person fundamentally different from you, and engage somehow. Look at him, or her, and try to understand what's going on behind the scenes.
Try to see the basic stuff that you're both sharing, while still being aware of the differences.
It's hard, isn't it?
But it's the only way.
---
image 1 source | image 2 source
---
I'm a serial entrepreneur, blogger and ultrarunner. You can find me mainly on my blog at Dragos Roua where I write about productivity, business, relationships and running. Here on Steemit you may stay updated by following me @dragosroua.