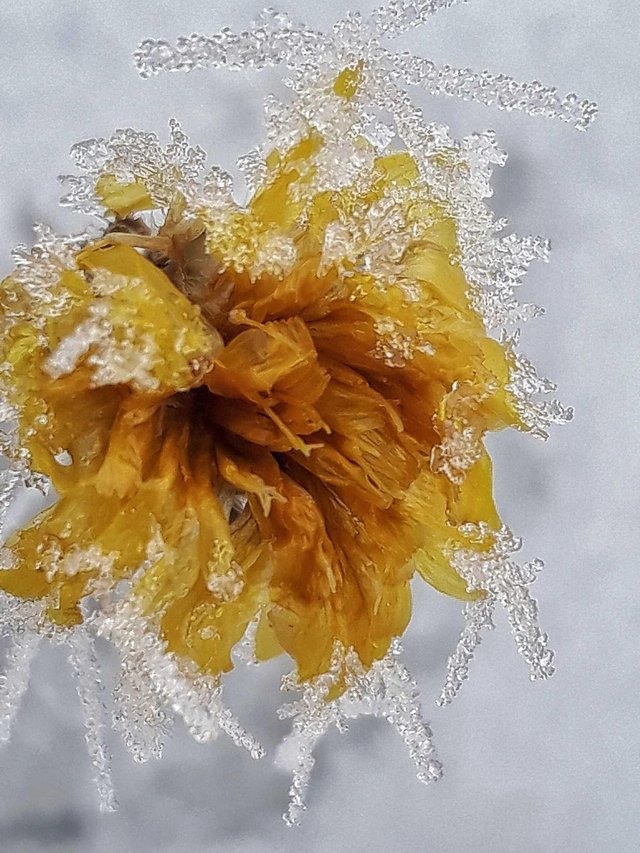 It is December and it is cold! I would not believe that I will be happy with the frost. The truth is that I don't like the cold weather. At the same time I wish to capture the most of the frozen beauty. Not so easy as I thought. The temperature is below zero and five minutes outside are more than enough to stop feeling my fingers.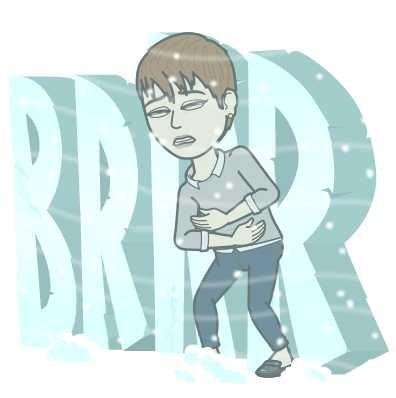 OK, I was dressed well and looked like I was going to the North Pole.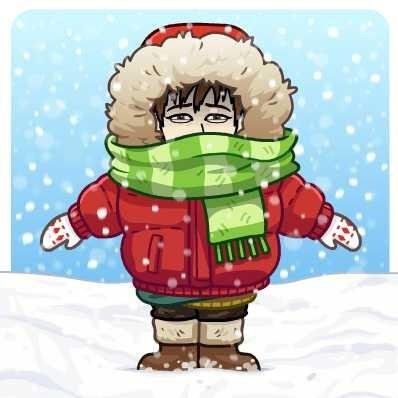 But can you make pictures with gloves? 😀
Right, where was I? Yes, the frost. Wish I had better equipment. Anywhere I looked, the trees,, the grass, the last of the dandelions, everything was covered with frost. And it was beautiful. And cold. Cold beauty, white and foggy. I need to rework the photos and to give a touch of blue.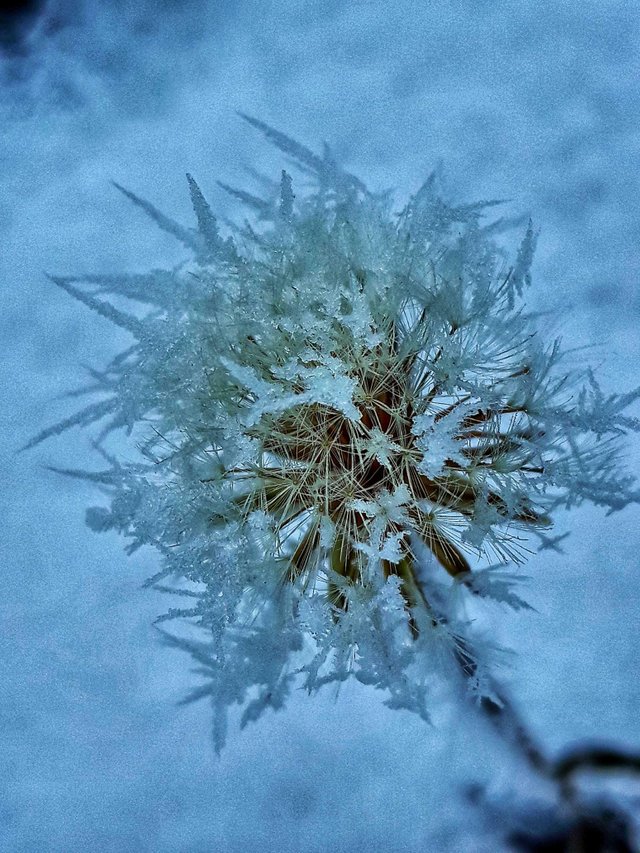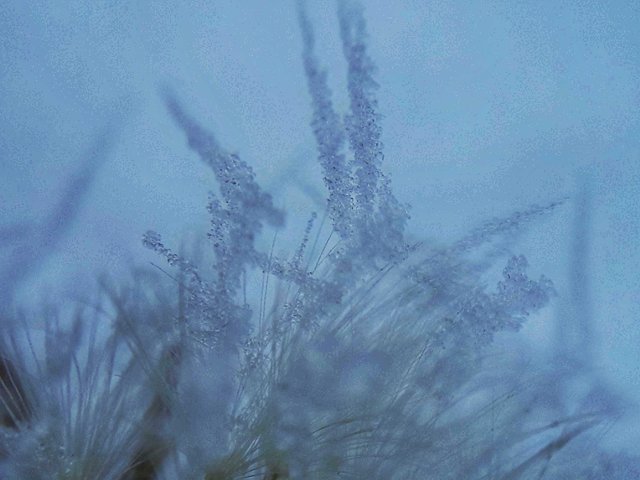 The next day, for my delight, the frost is still there. My favourite cherry tree, still with its leaves on is turned into big icicle.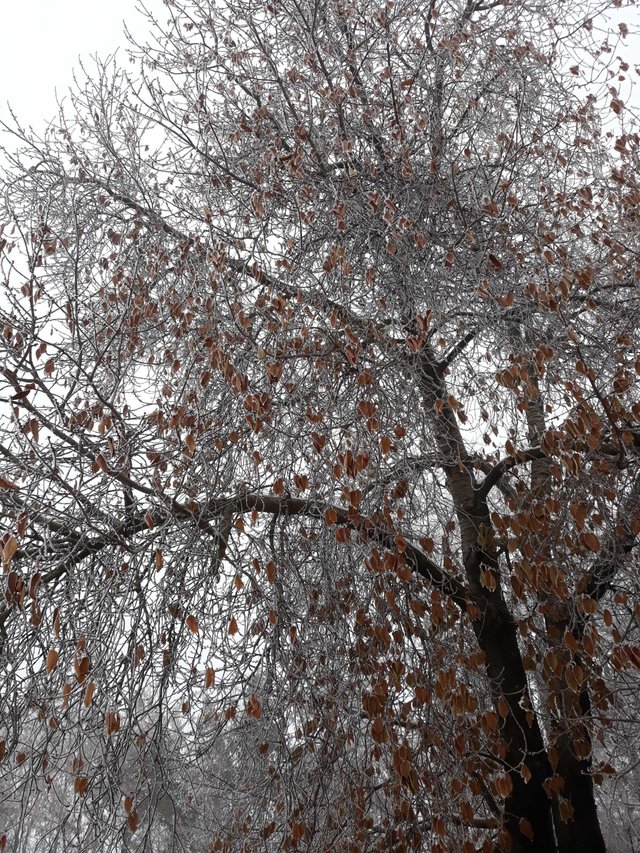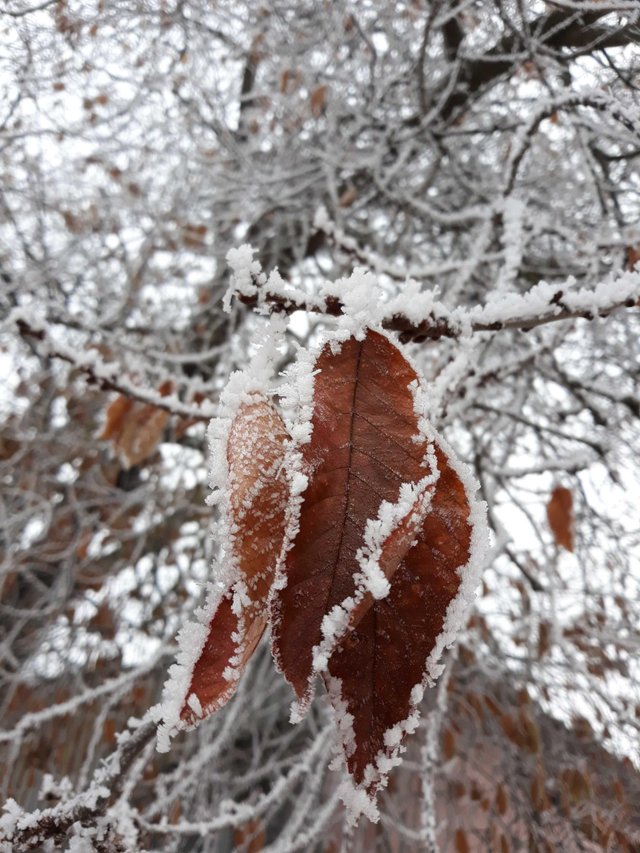 And the big pine tree. The green needles got extra white ones.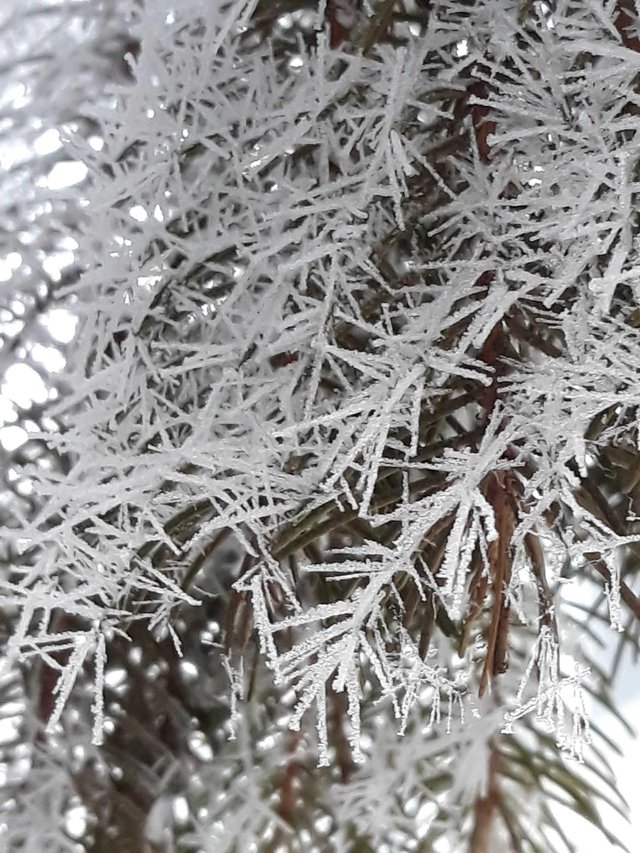 I don't know about you, but I think I have enough of the cold and it is about time to hide in some warm place.
This post is my contribution to #Seasonchallenge created by the two lovely ladies @roxy-cat and @erikah.
Please vist the last post SeasonChallenge #8 - ❄️Winter❄️ || Highlights of the past week and join us.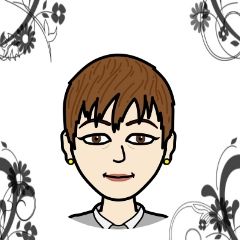 Thank you for visiting.
If you like to share your thoughts you can leave a comment.