Scripts
Learn How To Read and Write Alphabets!
---
Screenshots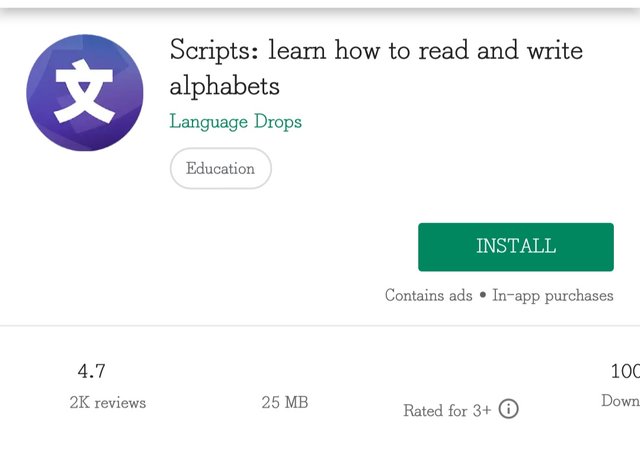 My Comment
Scripts is an awesome android learning app for learners. Learn How to read Alphabets with the help of this application. This application is free to download. Download it from google play store now!
Chinese kanji, Japanese hiragana/katakana, and Korean Hangul! Learn all scripts.
Learn a new writing system with Drops Scripts:
🇰🇷 Korean, 🇯🇵 Japanese, 🇨🇳 Chinese, 🇷🇺Russian and 🔠 Latin alphabet
Drops Scripts takes the boring out of reading and writing in a new language. Learn Chinese characters, the Korean alphabet or the Japanese writing system with gorgeous minimalist illustrations and fast paced mini games.
Learn more in the video below!
Script: Learn how to write Korean Hangul, Chinese…
Scr
---
---
---
** TᕼᗩᑎK YOᑌ **
ʄօʟʟօա | ʀɛֆȶɛɛʍ | ʊքʋօȶɛ