By now, you may know I really, really, really care about the Hugo Awards. I told you about my wiki, and shared my nomination ballot. Tonight, the final ballot was announced. Let's get to it.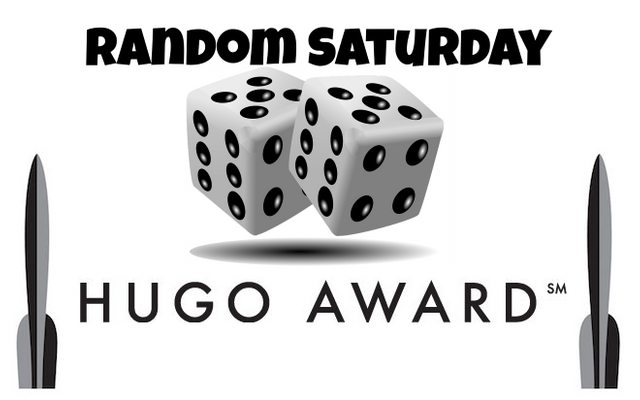 Best Novel:
Provenance by Ann Leckie
The Stone Sky by NK Jemisin
Six Wakes by Mur Lafferty
The Collapsing Empire by John Scalzi
New York 2140 by Kim Stanley Robinson
Raven Stratagem by Yoon Ha Lee
Best Novella:
The Black Tides of Heaven by JY Yang]
All Systems Red by Martha Wells
Down Among the Sticks and Bones by Seanan McGuire
River of Teeth by Sarah Gailey
Binti: Home by Nnedi Okorafor
And Then There Were (N-One) by Sarah Pinsker
Best Novelette:
Children of Thorns, Children of Water by Aliette de Bodard
A Series of Steaks by Vina Jie-Min Prasad
The Secret Life of Bots by Suzanne Palmer
Extracurricular Activities by Yoon Ha Lee
Small Changes Over Long Periods of Time by K.M. Szpara
Wind Will Rove by Sarah Pinsker
Best Short Story:
Welcome to Your Authentic Indian Experience™ by Rebecca Roanhorse
Fandom for Robots by Vina Jie-Min Prasad
Clearly Lettered in a Mostly Steady Hand by Fran Wilde
Carnival Nine by Caroline M. Yoachim
The Martian Obelisk by Linda Nagata
Sun, Moon, Dust by Ursula Vernon
Best Series:
The Divine Cities by Robert Jackson Bennett
Books of the Raksura by Martha Wells
The Memoirs of Lady Trent by Marie Brennan
inCryptid by Seanan McGuire
The Stormlight Archive by Brandon Sanderson
World of the Five Gods by Lois McMaster Bujold
Best Related Work:
Luminescent Threads: Connections to Octavia E. Butler edited by Alexandra Pierce and Mimi Mondal
Crash Override by Zoe Quinn
Iain M. Banks (Modern Masters of Science Fiction) by Paul Kincaid
A Lit Fuse: The Provocative Life of Harlan Ellison by Nat Segaloff
No Time to Spare: Thinking About What Matters by Ursula K. Le Guin
Sleeping with Monsters: Readings and Reactions in Science Fiction and Fantasy by Liz Bourke
Best Graphic Story:
Bitch Planet, Vol. 2: President Bitch
Black Bolt (2017-), Vol. 1
Monstress Vol. 2
Saga Vol. 7
My Favorite Thing is Monsters
Paper Girls, Volume 3
Best Dramatic Presentation (Long Form):
Wonder Woman
Star Wars: The Last Jedi
Thor: Ragnarok
Get Out
Blade Runner 2049
The Shape of Water
Best Dramatic Presentation (Short Form):
Black Mirror: "USS Callister"
"The Deep" [song], by Clipping (Daveed Diggs, William Hutson, Jonathan Snipes)
Doctor Who: "Twice Upon a Time"
The Good Place: "Michael's Gambit"
The Good Place: "The Trolley Problem"
Star Trek: Discovery: "Magic to Make the Sanest Man Go Mad"
Best Professional Editor (Long Form):
Navah Wolfe
Joe Monti
Sheila Gilbert
Diana Pho
Devi Pillai
Miriam Weinberg
Best Professional Editor (Short Form):
Michael Damian Thomas & Lynne M Thomas
John Joseph Adams
Lee Harris
Neil Clarke
Jonathan Strahan
Sheila Williams
Best Professional Artist:
Victo Ngai
Galen Dara
Sana Takeda
Kathleen Jennings
Bastien Lecouffe Deharme
John Picacio
Best Semiprozine:
Uncanny Magazine
Fireside Magazine
The Book Smugglers
Beneath Ceaseless Skies
Escape Pod
Strange Horizons
Best Fanzine:
nerds of a feather, flock together
SF Bluestocking
File 770
Galactic Journey
Journey Planet
Rocket Stack Rank
Best Fancast:
Galactic Suburbia
Verity
The Coode Street Podcast
Fangirl Happy Hour
Sword and Laser
Ditch Diggers
Best Fan Writer
Camestros Felapton
Foz Meadows
Sarah Gailey
Mike Glyer
Charles Payseur
Bogi Takács
Best Fan Artist:
Likhain/M. Sereno
Grace Fong
Geneva Benton
Maya Hahto
Spring Schoenhuth
Steve Stiles
Best Young Adult Book (not a Hugo):
Akata Warrior by Nnedi Okorafor
The Art of Starving by Sam J. Miller
The Book of Dust: La Belle Sauvage by Philip Pullman
In Other Lands by Sarah Rees Brennan
A Skinful of Shadows by Frances Hardinge
Summer in Orcus written by T. Kingfisher (Ursula Vernon)
John W. Campbell Award (not a Hugo):
Vina Jie-Min Prasad
Rivers Solomon
Sarah Kuhn
Katherine Arden
Jeannette Ng
Rebecca Roanhorse
As you can see, many of my picks made. Many of those that weren't on my ballot are also delightful picks. There's a couple I am less enthused about, and I'll have some words about that in the near-ish future.