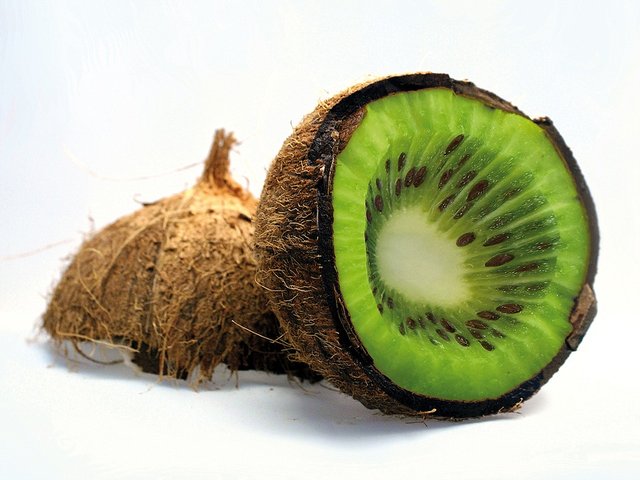 By alessandro_sala on pixabay.com
After having given you an overview of the basic building blocks that make life, I think it's now a good idea to look at DNA a bit more in detail. Some wondered, how mutation or genetic manipulation works. And while there is no "one perfect way" to introduce a mutation (and thus change the genetic code), there are some basic ways in which DNA can be altered – naturally or artificially.
---
Deletion, Insertion and Substitution
---
For many reasons (chemical damage, physical damage like radiation, viruses, accidents during DNA repair, …), bases inside our DNA can be lost. The amount can vary from a single one to several, but the effect is that something is missing – and our genome, or at least the genome of a single cell, doesn't hold the same info as before anymore.
Remember how I said (in the other post, please read it if you don't have a clue about genetics) that DNA bases are "read" in triplets? Consider this sentence:
YOU CAN RUN OFF ANY DAY
Makes somewhat sense, and each word has three letters. Now, let's delete the "n" from "CAN", shall we? But wait, you need to follow the same rule of "Group of Three"!
YOU CAR UNO FFA NYD AY
In a piece of DNA, there would be additional letters after the "AY", which would still give you a proper triplet. But the sentence? It doesn't make the slightest sense anymore. Sure, the "You" is still there, and the "Can" is now "Car", which is still a word but the meaning is totally lost.
That's what a deletion of one base causes. Deletion can happen in triplets too tho! And
YOU RUN OFF ANY DAY
Still makes sense. Somewhat. In your cells, the deletion might lead to a protein that's still somewhat functional … or not. Sometimes, the result is toxic. It all depends on the change.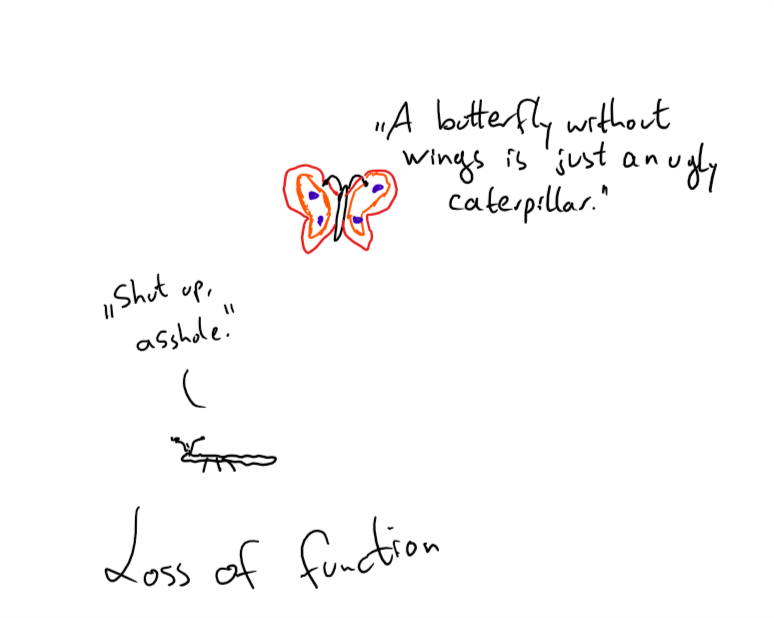 Now, insertion is basically the opposite, but the effect is basically the same. Add an additional "N" to our sentence and we get:
YOU CAN NRU NOF FAN YDA Y
Different change, same issue.
The last mutation is the substitution of bases, for example switching a C for an A. In our example, we're switching the "N" in "CAN" for an "R", which changes the sentence to:
YOU CAR RUN OFF ANY DAY
Sounds weird, seems to make sense. Again, how much the resulting protein is affected varies from case to case.
---
Silent, Nonsense and Missense Mutations
---
If you remember the "code sun" from the "Building Blocks – Basics" post, you should be aware that some amino acids are coded by more than one base triplet. This is highly beneficial, when a substitution mutation happens. @suesa
For example: UUA codes for Leucine – but so does UUG. If that single base is changed, the mutation will probably not be visible at all. Same goes for insertions and deletions that happen in so-called non-coding regions. A change happens, but the genetic code is not affected by it. This kind of mutation is called Silent mutation.
I can already feel some of you wondering "why does a change in the non-coding regions not mess up everything that comes after? It's the same piece of DNA after all!" and technically, you'd be correct, if nature wasn't super smart.
Genes, that serve as a blueprint for proteins, are located in a so-called "Open reading frame" (= ORF). That ORF has a "signal" that tells the enzyme "reading" the DNA to start reading the triplets in this specific region – not before. As long as the mutation happens before and not inside or after that starting signal, the information inside the ORF is safe. And at the end of it, there's a stop signal.
A mutation inside the start signal leads to the gene not being read, a mutation in the stop signal leads to the enzyme reading more that it is supposed to. And that can lead to other problems.
Nonsense mutations are one of the examples. A substitution of bases, an insertion or a deletion can all be responsible for a "stop signal" in a place where it is not supposed to be: Too early. If the enzyme encounters this stop signal, it doesn't question it. The enzyme doesn't know how the protein is supposed to look like! It just follows instructions.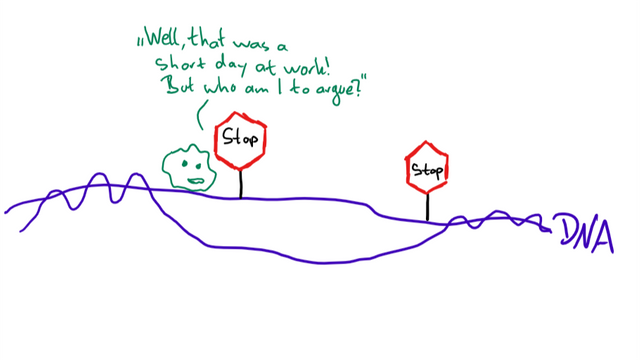 And a premature stop signal leads to an unfinished protein, which likely doesn't have the functions it's supposed to have. It's useless.
In contrary to the nonsense mutation, the protein isn't shorter, the amino acids are just wrong. Then again, wrong amino acids can still make a protein completely lose its function, and if it's something important (like, idk, insulin) that sucks hard.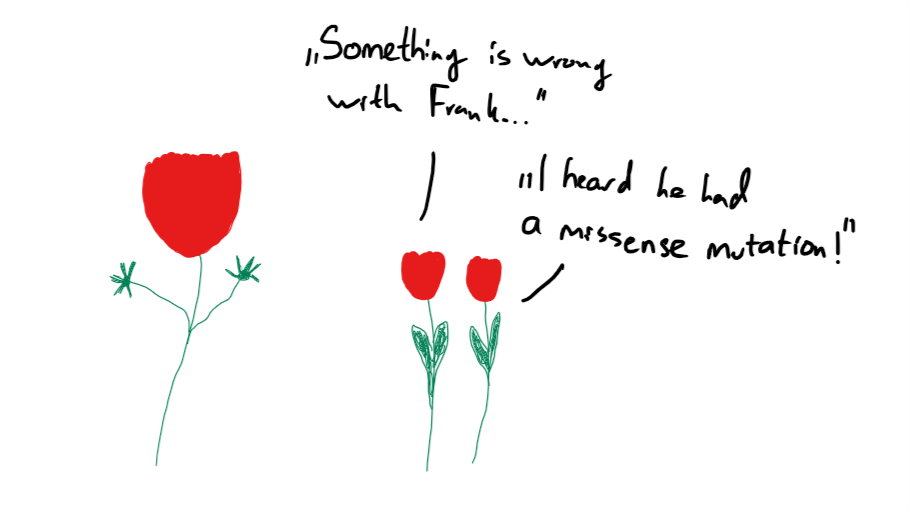 ---
Artificial changes
---
Genetic engineering follows the same patterns as natural mutations, just more focused on specific results. Bases, triplets or even whole genes are substituted, inserted or deleted to achieve the desired result. For that, mechanisms found in nature are used.
As I already described in my post about GMOs, undirected mutations can be achieved by exposing organisms like plants to radiation or mutagenetic chemicals. The plants are then left to grow, and changes are observed. Plants with beneficial mutations are then bred and we have a new, improved food source!
But that requires a lot of plants, and many mutations are useless. If we want to create something like a transgenic (="contain DNA from an unrelated organism, which was artificially introduced") mouse, changes need to be specific.
One of these specific types of machinery is CRISPR/Cas9 (about which I will write when I think you have enough background knowledge to understand it), which is technically a part of the immune system of certain bacteria!
Yes, with the right knowledge and proper handling, something like that can be used in research and maybe, one day, serve as medical therapy.
Isn't science magnificent?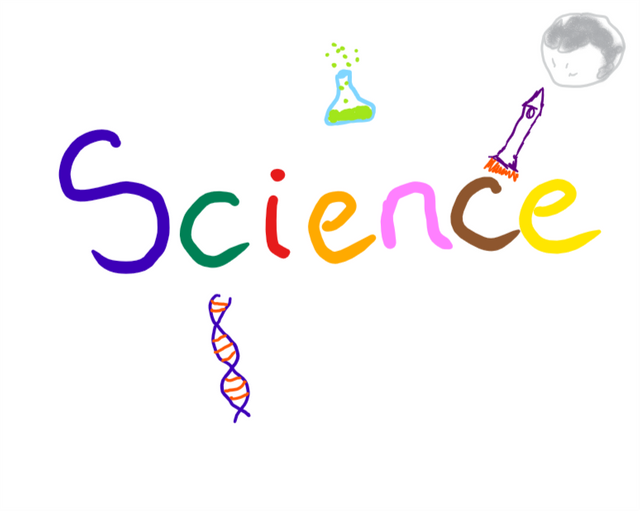 ---
Read more:
DNA Is Constantly Changing through the Process of Mutation
Characterization of 19 Disease-Associated Missense Mutations in the Regulatory Domain of the Cystic Fibrosis Transmembrane Conductance Regulator
Therapies of Nonsense-Associated Diseases
---

GIF was created for me by @saywha and @atopy , rest of the signature by @overkillcoin