Frustration in Science - And what Everybody can learn from it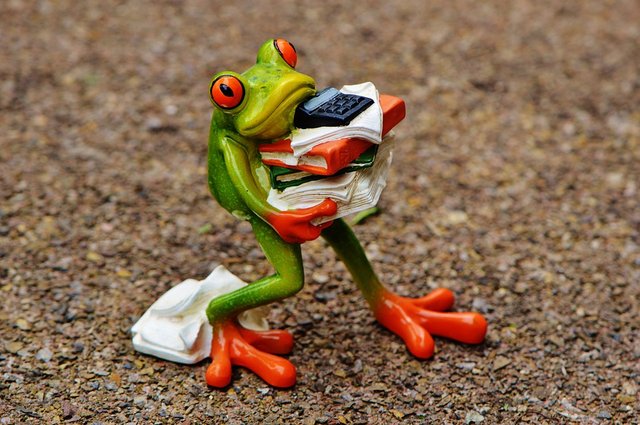 Alexas_Fotos on pixabay.com
---
Ah, science! What could be better than going to a well-stocked laboratory in the morning, spend the day researching world-changing things and go home with the satisfactory feeling of having moved humanity one step closer to perfection?
Probably nothing. That's why It's a shame that this kind of science rarely (if ever) happens.
@sco recently held a contest about "My shittiest method" in which I participated to tell you about 7 wasted weeks, just because someone else messed up. But this kind of stories tends to sound like something that might happen once, maybe twice a year. It totally ignores all the little annoyances that happen all day long.
As someone who's writing their bachelor thesis about a topic from the field of epigenetics (that's, simply said, the info not stored in genes), most of my time is spent pipetting 1 µl of colorless liquid A into 3 µl colorless liquid B and add 0.5 µl of colorless liquid C.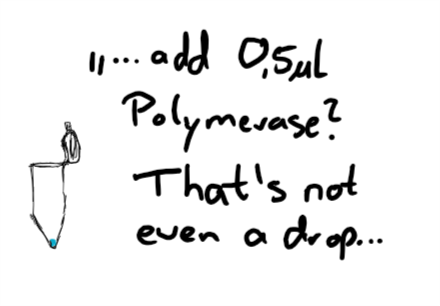 While the theory behind it and the flashy articles that are later written for the masses are exciting and entertaining, the work itself takes time and you need to be able to tolerate a certain degree of frustration.
An example:
In the office with me sits a Ph.D. student, who is researching something with liver cancer. What exactly? I have no idea, but she's been on it for quite a while now. She has a protocol for her experiments, which works perfectly – or rather worked, because, since May 2017, nothing turned out like it was supposed to.
After some testing, one part of the experiment could be fixed, as the change in temperature and humidity that came with summer influenced everything a lot. After adjusting it, the first step worked again. But now it's March 2018 and she still hasn't found a way to fix the second step. @suesa
I hope she does before I finish my thesis.
But that is, again, a rather big problem. So what went wrong in the 2.5 weeks of my bachelor research so far?
I was genotyping mice, which means we take the (still relatively small) mice, hold them in a way that is supposed to make them stop being able to move, and the punch a small hole in their ear. The tissue is then collected and DNA is extracted from that. It's minimally invasive and heals up well. An alternative would be cutting the tip of their tail, which is a lot more painful and generally not done, especially not with mice that are older than a few days.
I had 30 mice to put through that procedure and all was well … until mouse 14 managed to turn around and bite through the glove into my finger. My supervisor just chuckled at my loud curse and asked if my tetanus vaccination is current. It is. Thanks.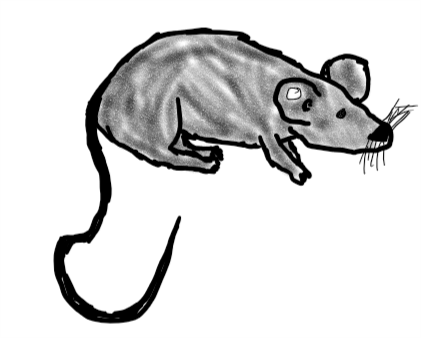 I wasted a whole day because I was given old reagents.
After receiving tissue from the mice to be genotyped, DNA is extracted and then amplified with a PCR. How it works is not that relevant to this post (tell me if you want a post about it tho), it's just important that this process took about 2 hours. Then, the next day, I had to load it on a gel for a gel electrophoresis (same, if you don't want to read the Wikipedia article and rather see it in a post of mine with cute pictures … let me know) which took about 1.5 hours. The result was … underwhelming. We couldn't see shit.
So I repeated the process (PCR, gel electrophoresis) with slightly different reagents and surprise! Everything worked. I'm not as incompetent as expected. But the day was lost.

Not exactly something that went wrong, but a good example for how frustrating research can be: We genotyped a different set of mice to check for a specific gene that had been introduced in the embryonic stage. The first PCR was negative, so we tried again, just in case. And then, a third time, hoping to get any results. But alas, the gene had not been successfully integrated and my supervisor had to go back to step one.
How much time was lost? Well, a mouse pregnancy takes about 3 weeks, and we tested the mice at the age of 3-4 weeks. That's a good 1.5 months for nothing.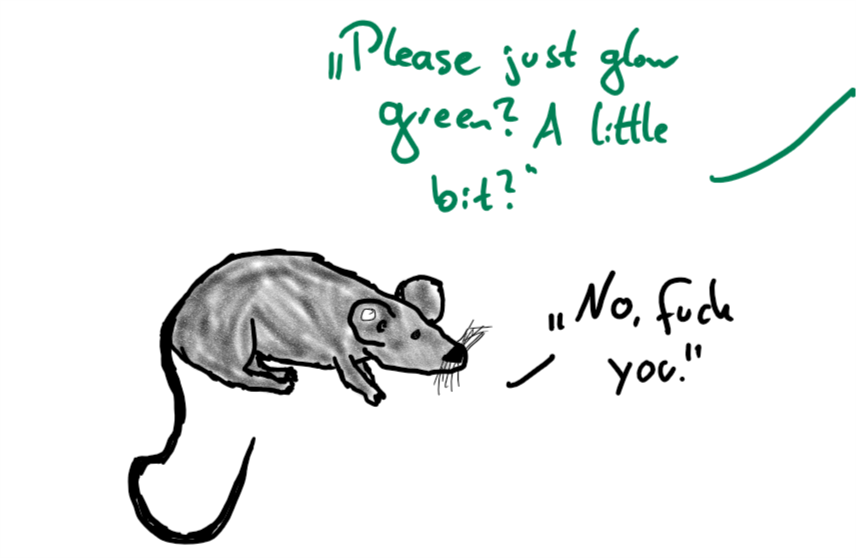 And that's just the beginning of my 19 weeks total! But you know what? I am still looking forward to it.
You need a certain kind of madness to want to work in a research lab, I suppose. In a way, it's a little bit like Steemit. You can put a lot of work into what you're doing, waste many hours, and the result is underwhelming, nicely said.
Especially newbies suffer from this, as it's a lot harder to earn a significant payout without a good network of friends with significant SP. But even if you have that, a lack of response (means: good comments) can be frustrating. The only thing that helps is to keep going.
How important this kind of dedication in the face disappointment is, becomes even clearer if you're a leading part of a community, be it steemSTEM, Steemcleaners, steemit.chat (as a mod) and others. Most communities bring more work than reward for those who make it a good place to be, and many newbies don't realize that.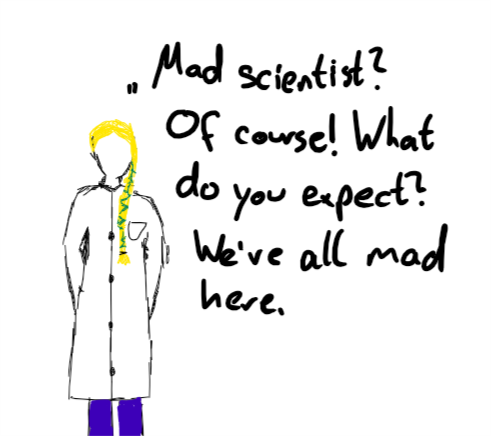 I salute everyone who's mad enough to keep giving their best, to never stop pouring energy in this platform, this blockchain, this community, to make it a little bit better each day.
Please give me the contact details of your therapist.
---

GIF was created for me by @saywha and @atopy , rest of the signature by @overkillcoin