Epidiolex - The next step for medical Cannabis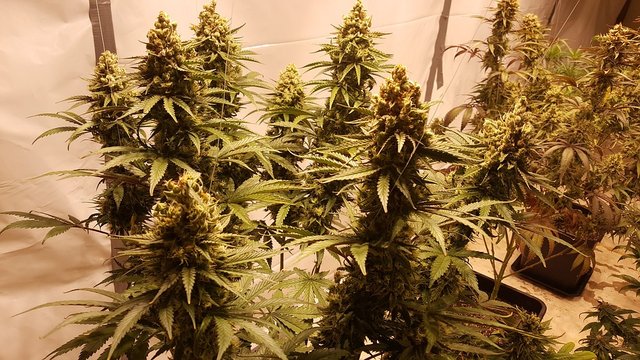 By micripper on pixabay.com
---
Cannabis. It's a topic discussed again and again, especially on the internet. Even I have made a post about it 7 months ago, summarizing how cannabis influences our endocannabinoid system. As usual, there are those who strongly support it and those who are strongly against it and, as usual, I think the answer is somewhere in a grey area. It's not a wonder cure for everything, but it's also not useless. @suesa
This week, a news article popped up on my feed, which was talking about Epidiolex, apparently, the first marijuana plant-based drug approved by the FDA1.
After seeing this, I did a quick google search to see if there are posts covering this on Steemit and, if yes, how informative they are. Sadly, the top results were just rephrased (or copied) news articles, which is why I decided to give you a slightly more extensive piece on it.

1. The Company2

GW Pharmaceuticals, that's the name of the company which developed the new drug. It was founded in 1998 and focuses on using cannabis to develop new medications. Knowing that it's not surprising that they're the ones pushing everything forward. Funny enough, the fact that it has been founded in 1998 kind of speaks against the often used claim that "all medical research about cannabis is being suppressed by big pharma", as there was more than enough time to shut this company down in the last 20 years …
Instead, we now have Epidiolex.

2. Cannabidiol (CBD) Oil/Epidiolex

CBD oil is nothing new, as it's just cannabis concentrate in oil, which makes it easy to ingest (I doubt you can smoke that much), and can be more or less harmful.3. How dangerous it can be highly depends on where it came from. Did you make it yourself? Did your friend, the chemist make it for you? Or was it aunt Mary, who has no idea what's the difference between olive oil and tea tree oil? Hint: One of them is edible, the other shouldn't even be used on your skin without mixing it with something else first. And if ingested, it's toxic.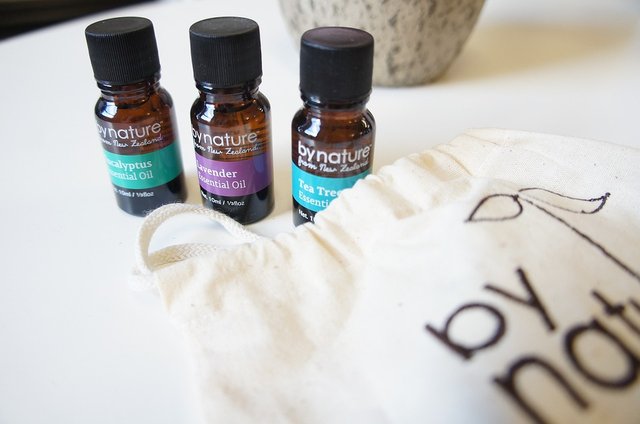 By BelindaNash on pixabay.com
There are many people who have been using CBD, sometimes even for years. Parents giving it to their sick children, because nothing else seems to be working. And yes, therapeutic effects for health problems like epilepsy, Parkinson's disease, and schizophrenia have been shown to be affected by CBD. But that should always be taken with a grain of salt3.
When does self-medication with alternative medicine become a problem? When you think it's the only thing you need to cure your disease and refuse proper treatment, as it's sadly too often the case with cancer.
With some cancers, it might help3. Others just grow faster4. Do you know how yours will react? Are you willing to take the risk? If yes, please only use yourself as a test subject, not anyone in your care.
Generally, CBD oil is supposed to be safe and well tolerated, even free of tetrahydrocannabinol (THC). But again, this depends on where you got it from, who produced it. In the worst case, you get a product contaminated with a lot of things you really don't want inside your body3.
Now, Epidiolex is CBD purified directly from the plant (not synthetically produced) by a pharmaceutical company, which has to meet specific production standards. It does not have any THC left in it5 and while approval from the European Medicines Agency is still pending6, the FDA has approved it on the 25th June 2018 to be used for treatment of Lennox-Gastaut syndrome (LGS) and Dravet syndrome1.
These two diseases aren't the only ones the drug is intended for: Tuberous sclerosis (non-cancerous tumors caused by a genetic condition7) and intractable epilepsy (which is characterized by seizures that can't be controlled with currently available medication8) are presently being looked at as additional targets9.

3. Lennox-Gastaut Syndrome (LGS) and Dravet syndrome

LGS, I've never heard of it before looking into this but was horrified by its results. It's a form of epilepsy that starts during childhood, and the seizures are so frequent that the children suffering from them usually end up having mental disabilities10.
How severe this disease is becomes clear when you look at those who participated in the studies: On average, they had tried six antiepileptic drugs11. Six!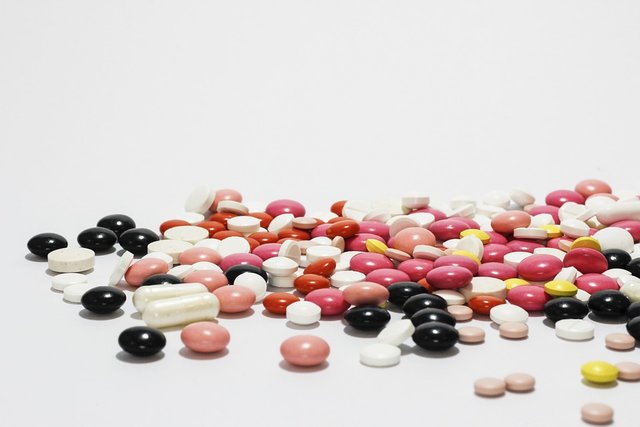 By frolicsomepl on pixabay.com
Dravet syndrome isn't any better, as it's also an epileptic disease which usually shows itself during the first year of life12.
For both diseases, there were, in total, three phase 3 clinical trials with a total of 516 patients13.
Of course, there were adverse side effects. I can't think of a single drug, not even a single food that hasn't some kind of adverse effects on people. That's how nature is, nothing works in one way without influencing something else too. What were these side effects? Mostly sleepiness, lethargy, elevated liver enzymes, decreased appetite, diarrhea, weakness, infections13, vomiting, and fever11.
That might not sound too pleasant but were apparently not so common or dangerous that the drug was rejected for medical use.14.

4. The take-home Message

So many people have been pushing to legalize various applications for cannabis, and now this drug has been approved. Has the time for cannabis finally come?
I'm skeptical. In many countries, it's still recognized as an illegal drug, which can hinder research and the permission to use it in clinical trials. Additionally, it's still not the wonder cure for everything (remember, the cancer that actually grows faster because of it?), even though many people wish it to be.
I do indeed hope that we will be able to find all possible uses for this plant and, in the process, cure (or at least ease) diseases that can't be treated yet. Let's see what the future will bring.
---
Sources:
1Greenwich Biosciences Announces FDA Approval of EPIDIOLEX® (cannabidiol) Oral Solution – the First Plant-derived Cannabinoid Prescription Medicine
2GW Pharmaceuticals and U.S. Subsidiary Greenwich Biosciences Announce Publication in The New England Journal of Medicine of a Phase 3 Study of Epidiolex® (cannabidiol oral solution) in Lennox-Gastaut Syndrome
4CB2 cannabinoid receptor activation promotes colon cancer progression via AKT/GSK3β signaling pathway
5In the Pipeline-Epilepsy: Cannabidiol Oil Reduces Drop Seizures in Lennox-Gastaut Syndrome
6 GW Pharmaceuticals and U.S. Subsidiary Greenwich Biosciences Announce Publication in The New England Journal of Medicine of a Phase 3 Study of Epidiolex® (cannabidiol oral solution) in Lennox-Gastaut Syndrome (Yes, I notice that I have this source twice. But I only realized after finishing everything, and editing the source numbers might have created more of a mess than just accepting I have the same source for two numbers.)
9Cannabinoid-Based Drugs Seek New High, Part I
11In the Pipeline-Epilepsy: Cannabidiol Oil Reduces Drop Seizures in Lennox-Gastaut Syndrome
13FDA Approves Oral Cannabidiol for Dravet and Lennox-Gastaut Syndromes
14Randomized, dose-ranging safety trial of cannabidiol in Dravet syndrome
---

GIF was created for me by @saywha and @atopy , rest of the signature by @overkillcoin