The depths of the Earth may be closer to us than the moon but they are maybe even more mysterious to us. Hidden from us by large layers of rocks we only get occasional glimpses to what is hidden there.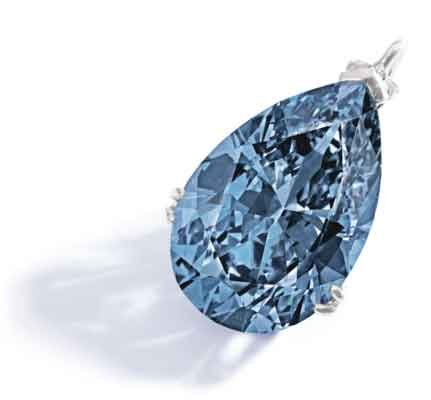 9.75 carat Fancy Vivid Blue diamond
By Diamondhistorygirl CC BY-SA 4.0], from Wikimedia Commons
The results of an MIT research shows that about a quadrillion tons of diamonds maybe hidden right under our feet. But don't expect to be using diamond knives as the scientists also think that these jewels are more then a 160 km (100 miles) deep making them unreachable, at least with our current technology. This treasure of diamonds should be hidden in lithospheric roots which resemble upside-down mountains go hunderds of miles deep. The scientists think that about 1 – 2 % of the roots are made of diamonds.
But how do you find such a treasure? Well, the scientists noticed an anomaly in seismic data as those can tell us how our planet looks on the inside. It's thanks to seismic waves that we can assess what is the lithosphere made from. When the scientists were studying and analyzing their previous researches they noticed this anomaly that is caused by magmatic peridottite with a dash of eclogite and the already mentioned 1 – 2 percent of diamonds. Now the question remains, will we ever get to this treasure?
Sources:
---
If you like the content I'm producing about science maybe you will like the content I produce about gaming as well! Be sure to check out my other blogs!
@gaming-trail Where we are your everyday source of gaming-news!
@kralizec Where I review video games and make commentaries about video games