In one of my past lives I was a medicinal organic chemist using natural products from plants to discover new drugs and formulations. Sadly, the trend in the pharmaceutical industry has been away from unpatentable natural drugs to more profitable synthetic compounds.
My philosophy today is the antithesis of that particular past life: As a senior citizen I am convinced that exercise, nutrition and minimal medications, with selective natural remedies where appropriate, are the best course for one's healthcare.
Still, I Can't Help but Think About Molecules
Black Pepper, a.k.a. "The King of Spices" has been prized for centuries (Wikipedia) as a condiment and medicine. I eat larger amounts of ground pepper and raw peppercorns than the average American, I'm sure.
Recently I was reading a 2016 paper by Gorgani et. al. discussing a review of the chemical properties and medicinal uses of piperine, the active principal in black pepper responsible for its pungency.
Piperine, isopiperine, chavicine, isochavicine, and other similar compounds are known to occur in black pepper, and their medicinal and culinary values are ancient knowledge.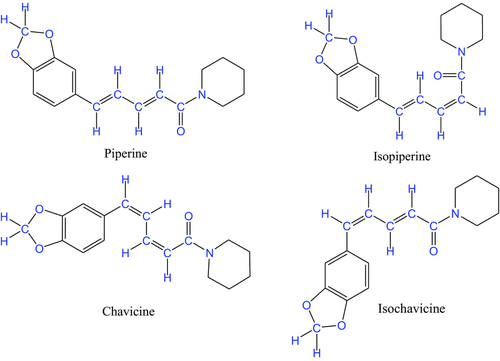 Main alkaloids from Piper nigrum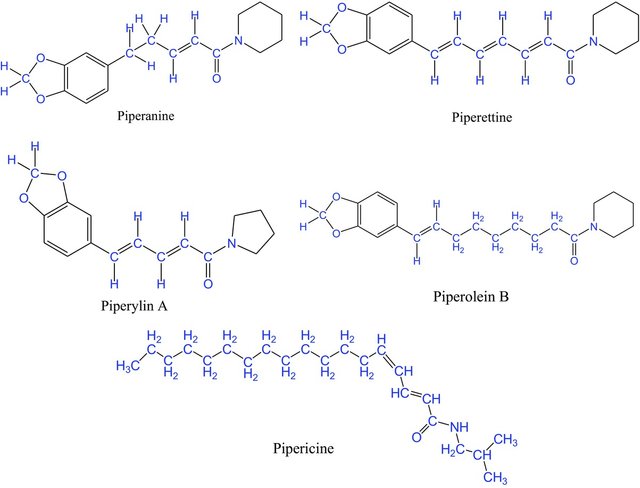 Other alkaloids from Piper nigrum
I remember isolating piperine from pepper by extraction with chloroform as one of my class experiments learning to isolate natural products.
Isochavicine May be a Lead
If you look at isochavicine with rotated 3,4 (beta, gamma) bonds, at least two interesting conformations become apparent: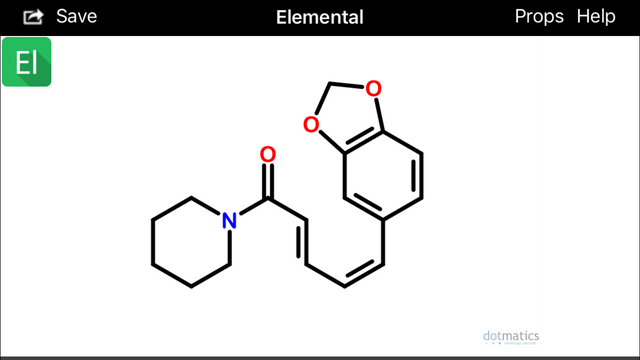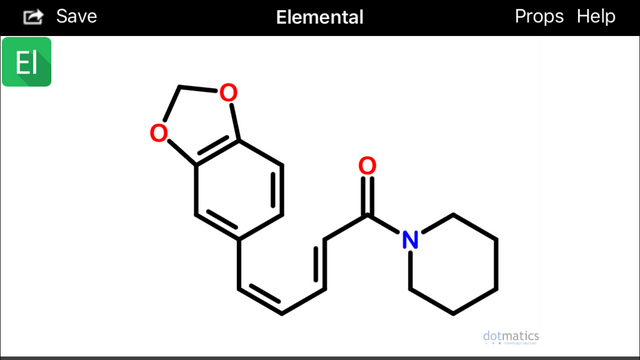 diagram by @qiyi
These configurations (above) would hypothetically be extremely prone to spontaneously undergo sigmatropic Diels Alder cyclization and aromatization (source) to form two possible alpha(1)-napthoyl-piperidine amide derivatives (below):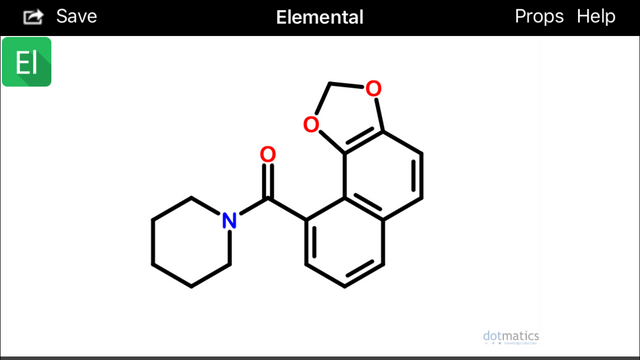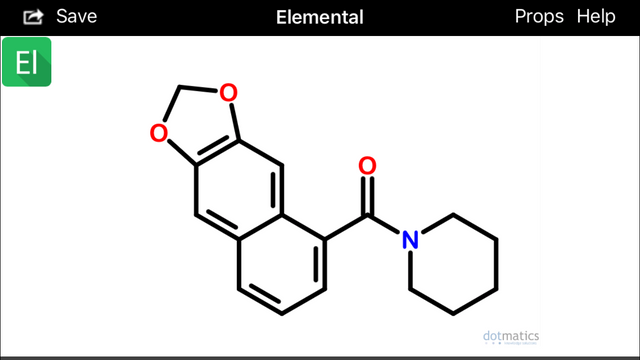 diagram by @qiyi
Diels-Alder cyclization or other photocatalytic conversions could occur in vivo after absorption and within skin cells exposed to sunlight (Wikipedia).
Biological Activity?
It is likely some type of biological activity of medicinal advantage could be derived from these compounds. The conjugated double bonds between a carbonyl and an aromatic group could undergo a wide range of reactions to create derivatives.
The cis, cis isomer, chavicine, is sterically hindered from adopting these conformations due to the planar arrangement of conjugated double bonds, but synthetic analogs might be possible.
Such derivatives are not known to occur in nature, so they could be patented. Furthermore they are conformational isomers of naturally-occurring biologically active compounds with potential for further investigation.