Quantum Physics and its Spooky Interpretations: Consciousness, Many Worlds and More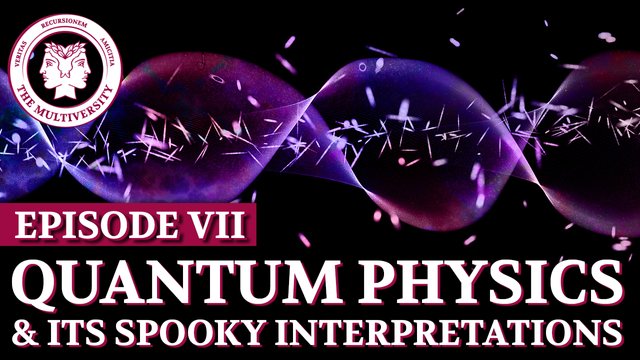 In episode VII of the Multiversity, we dive into the strangeness, counterintuitive, and challenging world of quantum physics. Guest star Jonathan Long guides us through three seminal physics experiments: the double-slit experiment, the delayed choice quantum eraser experiment, and Bell's Theorem. Each one of these experiments illuminates something strange and counterintuitive about our reality, but what could it all mean?
The team goes on to discuss different interpretations of quantum physics: How does the Copenhagen Interpretation compare to Many Worlds? Is reverse causality more intuitive than non-local hidden variables? And do quantum mechanics imply a special physical role for the conscious mind?
---

Who we are
The Multiversity Project is a podcast for higher dimensional education. Join your hosts Arielle, Chris, Kurt, and Katy as we explore philosophy and the multiverse, and uncover the strangeness within.
Please connect with us
The Multiversity Project Website
The Multiversity Project Facebook
The Multiversity Project Instagram
The Multiversity Project Twitter
The Multiversity Project Telegram group
The Multiversity Project YouTube
The Multiversity Project Hyperspace
The Multiversity Project Steemit