In 1936 Dr. Broom headed off to a cave that he had been told about by his students. The cave had been discovered during blasting for a limestone quarry on the farm Sterkfontein.
Sterkfontein caves and the caves in its surrounding areas would become world famous in origins circles over the next century. They would and still continue to produce huge treasures of immense significance but in these early days nobody could know the worth and number of origins secrets that lay fossilized for millions of years in these ancient caverns and fossilized bone beds.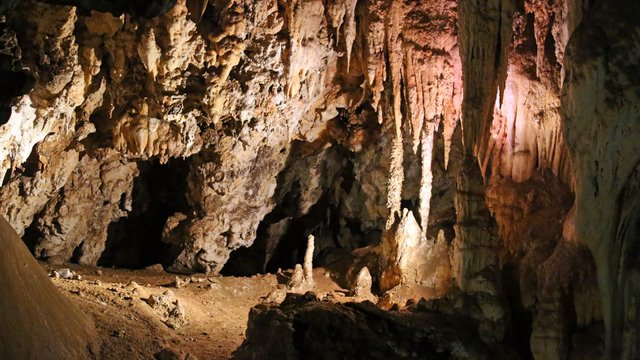 img source
Some of the first material to emerge was baboon and saber tooth cat skulls.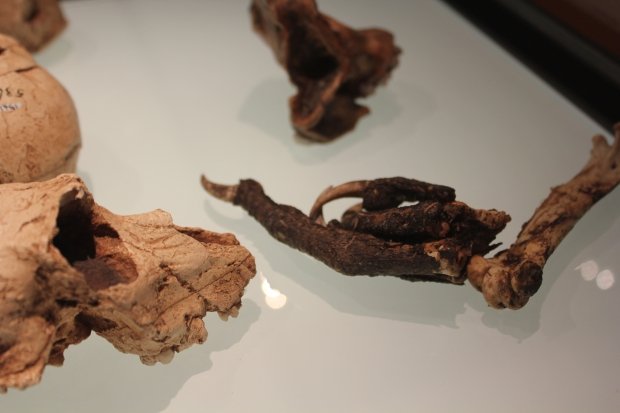 img source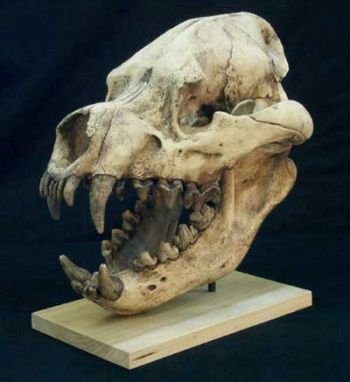 img source
A week later when Dr. Broom returned he was handed half a fossilized brain cast that had been blasted out that morning. After more work they located the rest and pieced it together over the next couple of weeks.
This would be nicknamed Mrs Ples.
The light sunken sections shows the areas that were damaged in the blasting. It was filled with plaster to enable the fossil skull to be reconstructed as best as possible.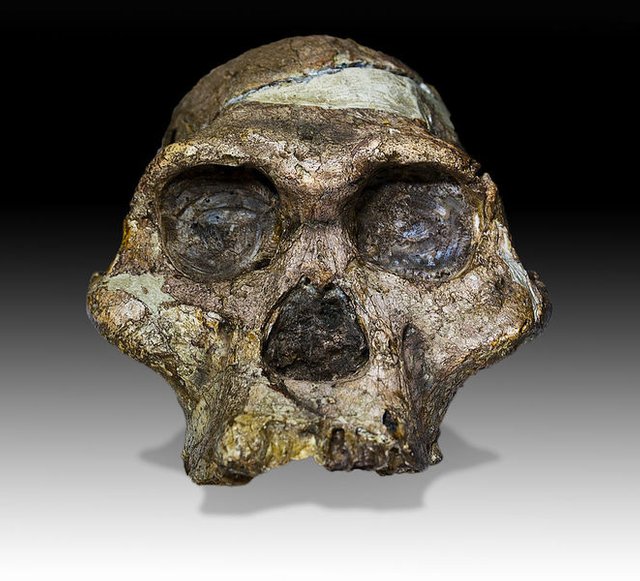 img source
A commemorative bust of Dr. Robert broom holding Mrs Ples at the exit to the Sterkfontein caves.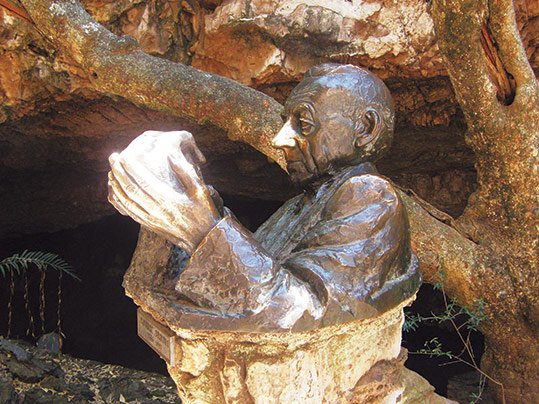 img source