This edge on hubble photo of a spiral galaxy shows its 3 dimensional character.
It's not as flat as we typically imagine. In this care this galaxy seems to have an upper deck and a lower deck.
The bright stars in picture are stars in the foreground, between us and the galaxy and much closer to us.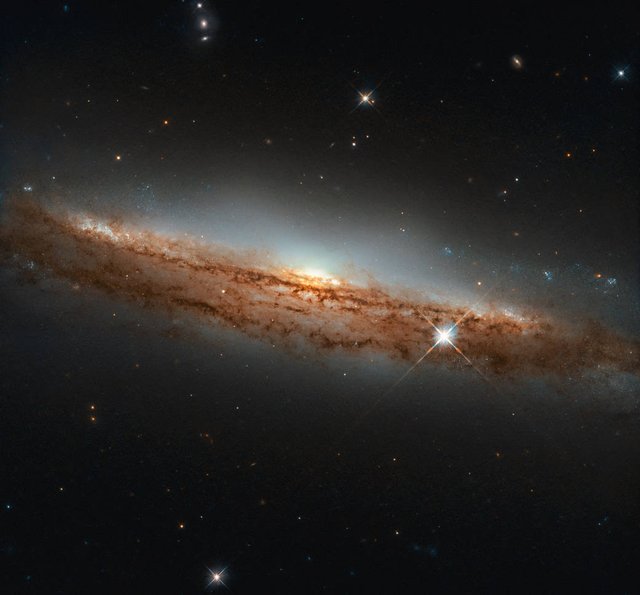 Read more here