Transgenderism: the Possibility of Rebirth
Hi Friends,
You ever heard the name William Bruce Jenner? Let me give you a minute to think about it.
...
...
...
...
...
...
...
...
That's about time.
Ok, the name does ring a bell, but you can't place it, right? Well, that's because the owner of the name decided to play mind games with his impressive line up of fans and admirers. William Bruce Jenner is actually the well acclaimed Caitlyn Jenner. Yes, the delectable woman trailing the news with her high profile living and sensational magazine cover images. And of course, there is her girlfriend.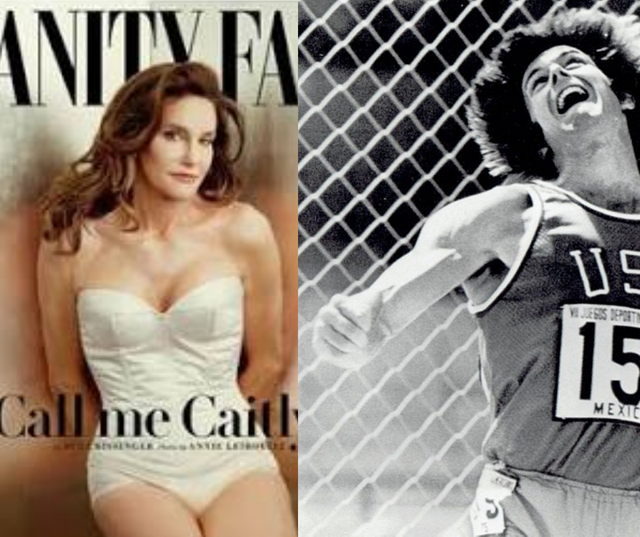 Wikimedia, Photo by Annie Leiboivitz, Fair Use, CC BY SA 3.0
Wikipedia by Associated Press, Public Domain
As you would already guess, Caitlyn is just one of the many people who awakened to t. he possibilities of science and recreated themselves completely and taking up another gender. Well, while science chooses to call this transgenderism; I can't help call it Rebirth. Because really, changing one's location, name, diet or even food is one thing I can quite grasp with; but changing one's entire identity, gender and life orientation, that's nothing short of a rebirth to me. William Bruce, who in his boy time, was a successful athlete and decathlon. He had the best of life as an athlete, winning prizes and gaining the attention of people worldwide. And then, as a man, he was married to three women, one of whom was Kris Jenner. If you know this socialite very well, then you would know that this Kris Jenner is the mother of Kylie Jenner and the Kardashians.
Awed as I am by this star studded family lineage, I am particularly more taken by the pure scientific art of recreating sexes, and granting wishes with the puff of a wand (of course, I don't mean this literally). So, I am taking a self determined journey behind the screen of the world of transgenderism. We will examine the scientific processes of transgenderism, the after life and the side effects. For your own sake, you might want to take this journey with me, because one can never tell....
---
The Science of Transgenderism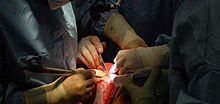 Wikipedia by Ihollie CC BY SA 3.0
Science is a very neat and well detailed discipline, so it's no surprise that they like to lay things out bare and clearly. In this line of thought, while it is easy to assume that a transgendered person is one who has made a complete transition from one gender to another, I must have us know that this is not the case. Transgenderism is merely a sexual orientation that encapsulates in one pill those who have a strong knack for culturally deviating from the gender role they originally belong to, and identifying with the other gender (the one they feel on the inside). In other words, it entails changing one's gender identity (behavioral traits) from male to female; female to male or identifying with both genders. One who is transgender might not necessarily change physical appearance or go through surgery at all. In fact, according to one physician that helps with those transitioning from one sex to another, only about 25 to 30 percent of transgenders go through surgery.
And for those transgenders who choose to change their physical appearance, the whole process (whereby a man becomes a woman and a woman is recreated as a man) is called the sex reassignment surgery. Neat and tidy, right? But is the process really as neat and trans-parent as it sounds? Well, you have to be the judge of that.
Under standard procedure, the first step in the sex reassignment process is having to meet with a mental health physician to test for what is called gender dysphoria and also undergo psychotherapy. After this, when a person is proven to be undergoing gender identity crisis, he or she is put on hormone therapy and made to assimilate with those of the gender they are willing to convert into for about one year. The hormone given to women is called androgen. It helps the women develop beards, body hair, deep voice, menstruation halts and other male secondary male characteristics.
For the men, they get several shots of estrogen and anti-androgen to make their body more feminine by getting rid of the body hair and realigning their skin and fat distribution. Most importantly though, these hormones helps the brain to recognize the new role the body is about to assume. In response, the brain begins to align with the body and make the person transitioning to act and behave differently (or rather just like they want to).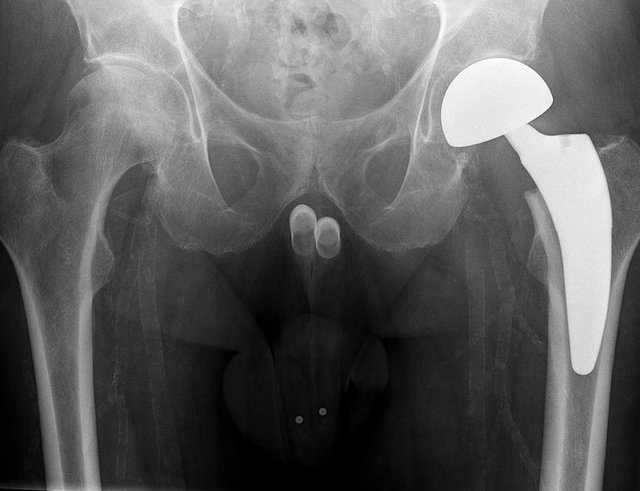 Wikimedia by HellerHoff CC BY SA 3.0
After this one year of assimilating with their preferred gender in what is called a real life test, they can begin to change their body parts. For a male wanting to become a female (trans women), it is much easier and less costly. This is because changing a man's penis to a vagina is less difficult. First, most of the penis and testicles are removed, the urethra is made shorter; then, the skin is covered in a way that resembles a vagina while a neoclitoris is created from parts of the penis to allow for sensation. Basically, the makes undergo breast augmentation, orchiectomy, laser hair removal, trachea shaving, penile inversion vaginoplasty etc.
For the trans men, apart from having to remove the breasts, ovaries and uterus through hysterectomy, a neophallus needs to be created from connected blood vessels, muscles and tissues of the forearm, and this is quite an expensive procedure. This procedure is called phalloplasty; this is different from metoidioplasty, where the clitoris is made to function more like the penis. Also, extending the urethra so that it is erect enough to cause the person transitioning to urinate while standing is yet another dicey situation.
To enhance the structure of the male wanting to be a female, plastic surgery is performed on the eyes, chins, nose, hairlines; and the Adam's apple is cut to look smaller. The women, in lieu of plastic surgery, go through mastectomy.
However, it must be noted that not all transgender men and women go through these processes. As earlier said, some of them like America's EJ Johnson or Nigeria's Bob Risky (the lass does not know it, but he is transgender) have chosen not to go through outright hormonal therapy or sex reassignment process. They would rather keep cross dressing and being gender queer. Others, however, go through the hormonal therapy alone and opt out of the surgeries due to the cost or due to the risks and all. For instance, taking in testosterone allows the clitoris to be bigger, and this actually suits some trans men. So while some may appear feminine, what lives within is still masculine. Those who also go through the surgeries also have options. A trans man can choose to undergo metoidioplasty without making so much as a fuss about having an erect penis, and some trans women would just as well choose what and what not they want in their bodies.
BABY STEPS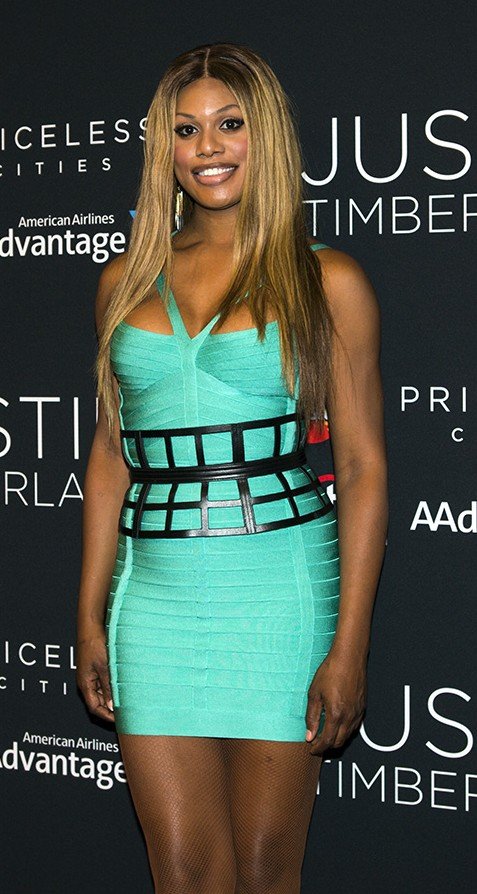 Wikipedia by Sachyn Mittal, CC BY SA 3.0 -
Laverne Cox, a trans celebrity.
The whole process of transitioning goes beyond hormones and surgeries. There is so much more more involved. For one, taking a bold step to be born anew would mean having to grow all over again. But this time, the growing process, from childhood to maturity, might have to happen without the support of friends and families or even local medical providers and work places. Even before the hormones are introduced, the coming out stage is usually one tough moment. Having to tell one's family about one's sexual orientation or gender feelings is tough. Then, getting them to address you with a different pronoun and name is tougher yet. Although there are no actual side effects to the hormonal stage, the emotional feelings that might erupt at this point might be strange and unwanted. One doctor dealing in breast removal and breast augmentation admitted that some trans men who confided in him say they miss the opportunity to cry easily, just as they hate the hot tempered feeling the hormones cause in them. This is not to talk about the fact that the hormonal process can span as long as two years.
The recovery process after the surgeries are usually the most gruesome though. Most of those who go through surgeries find it difficult to walk, sleep or sit for the better part of si months. They usually require the immense support of those around which in most cases are rarely gotten.
The legal process to change one's identity is yet another challenge. Without a good lawyer, a truckload of money and the sheer determination of a scarred lion, it might not be possible to get a new identity. The court cases and documents and policemen taunts are enough to rip one's soul apart. These processes are however getting simplified in some countries.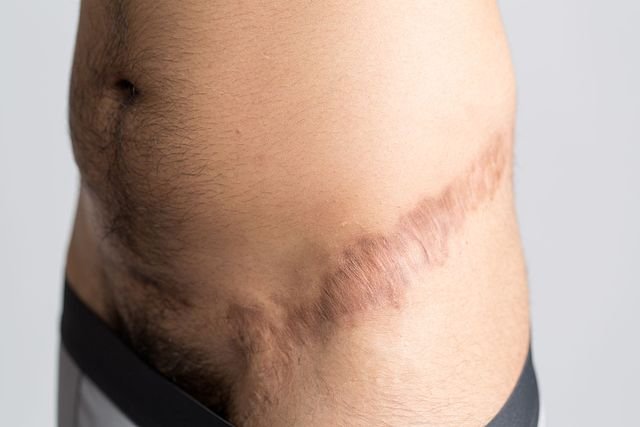 Wikiwand Public Domain Licensed
The better part of the challenges are social in nature. Not many can grasp the reality of trans-FORMing, and it is not rare to find that many transgenders have to cope with challenges at work or in their homes. Some of them eventually have to go to new places to start life afresh, thus, resigning to a life of loneliness. The John Hopkins Hospital which served as one of the earliest places to get sex reassignment surgeries, transitioning processes had to be stopped for a while as most of the transgendered still had issues with gender dysphoria, mental illnesses, suicidal tendencies and a few more regretted having changed their sex.
However, some other people like Angela Ponce, a trans woman contesting in Miss Universe, have found out that the grass is greener on the other side. Whichever the case, to be reborn comes with a hefty price tag, a cross that might be too difficult to be carried, so that one wonders if the pain, the scars, the addition and omissions are really worth it. But then, as Ila, Sade Adu's trans son, stated, it is these scars that set her free.
References
https://www.mayoclinic.org/medical-professionals/clinical-updates/endocrinology/addressing-the-challenges-of-transgender-health-care
https://www.amsa.org/advocacy/action-committees/gender-sexuality/transgender-health/
https://www.plannedparenthood.org/learn/sexual-orientation-gender/trans-and-gender-nonconforming-identities/what-do-i-need-know-about-transitioning
https://www.washingtonpost.com/news/to-your-health/wp/2015/02/09/heres-how-sex-reassignment-surgery-works/
https://www.marieclaire.com/health-fitness/a15202/how-the-transition-process-works/