A Plate of Gemstones! Can you identify each crystal?
To start off my gemstone articles, here is a little quiz.
I tried to make a dinner plate of some rocks from my collection. Thing is... there are not many blue foods!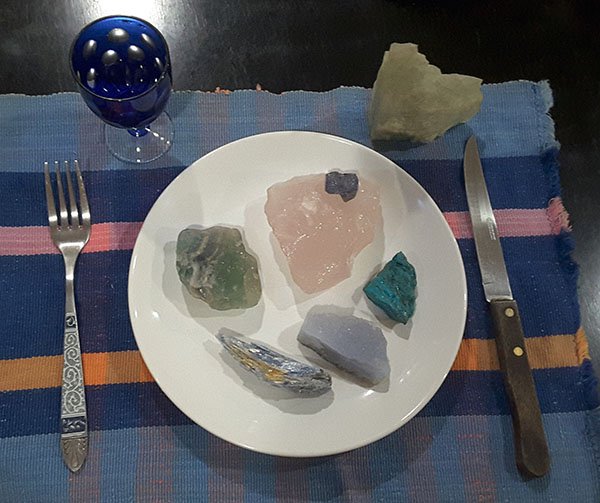 I will have to think about this more carefully. I tried lots of different stones but it was tricky to photograph. The colours and sparkle just don't come out right. Maybe daddy should read about how to take really good pictures of crystals!
Daddy: yes, thank you so much! I think they are best illuminated from behind, but that is not possible if they are lying on a ceramic plate. Anyway, this is our first attempt, and is just for fun!
Dudi: I think it looks quite good, but then again, I know what they are!
So, can you identify the 7 gemstones and minerals in the picture?
They are not very rare, so you may even be able to guess.
Next article is on my professional gemology kit - people just don't expect a little kid to carry around a loupe!
See you again soon!