Quick Facts : The ship that OVERTURNS!!!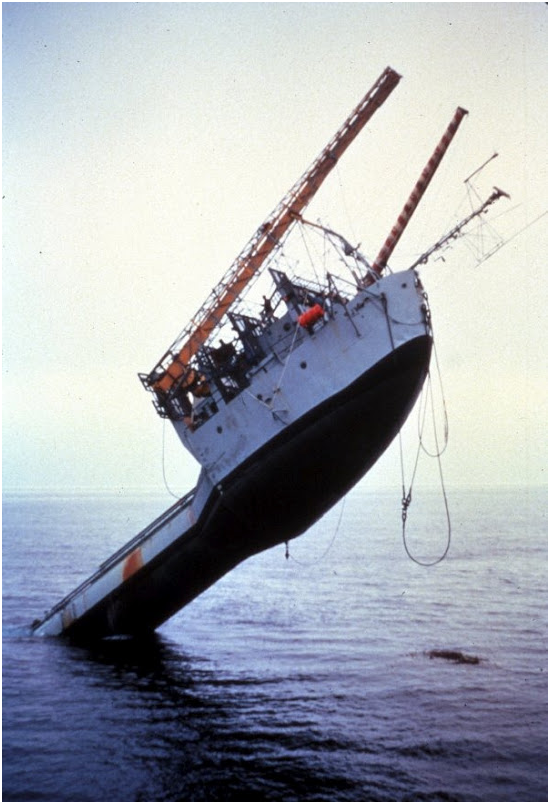 The US Bureau of Naval Research has a very curious ocean research vessel called Floating Instrument Platform (FLIP) developed by the Marine Physical Laboratory (MPL) at the University of California.
In fact, FLIP is not a ship. Nevertheless, the researchers live on it and work for weeks as they research the open ocean at the same time it is considered a buoy and the most unusual thing is that it overturns.
FLIP is estimated to be about 108 meters (355 feet) long and has a small dwelling on the front and a long hollow weight. When the reservoirs are filled with air, the FLIP floats horizontally on the surface of the water, but when it is filled with seawater, it dips around 300 feet and the lighter part of them pops up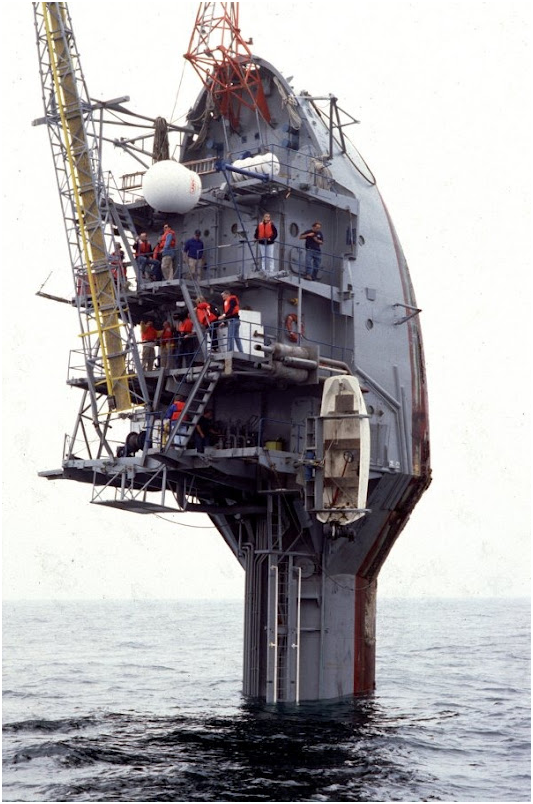 During the overturning process the crew stands on the outer floors and because FLIP is turned, its back slowly becomes the barriers on which the crew stands. In buoyancy, the barriers become part of the ship's deck, and the turning takes 28 minutes and when it is in a vertical position, it is 5 stories high.
Source
https://www.thaqafnafsak.com/2012/06/blog-post_14-2.html