BTC Update - Bloody Monday
Hello everyone,
The current price of Bitcoin is currently $3430, with 24 hour volume leveling around 6.6 billion USD.
Bitcoin's price has fallen by, roughly, 4% in the last 48 hours, wiping off another 7 billion USD from the total market cap of crypto.
The volume increase that occurred in accordance with the most recent dump validates our market assessment made last week .
It does not seem a good idea increase crypto exposure due to the inability for bulls to push $BTC above 4k. Furthermore is look like support between $3330-$3400 is the last major line of defense before 2018 lows are broken. The belief is that the market will still see more downside ensue in the coming days/ weeks and that the current bear market has yet to reach its low.
The DCA strategy still looks the best bet as more downside continues. It will also be a good time to buy $BTC below 3k. The prospects of buying $BTC at prices sub 3k could become a generational opportunity in the coming years.
Our current sentiment leads us to believe that support at $3k will be beaten. It does look good for buyers in the $2600-$2900 region. This is the zone just under the trough of the sell-off caused by the China FUD from September 2017 (see chart below).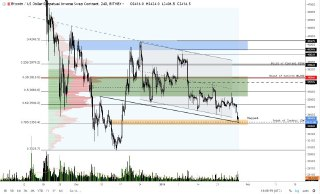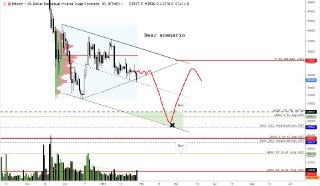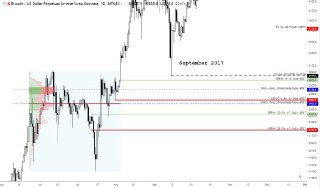 If this post is older than 7 days, please support by upvoting my latest post

latest post

latest post