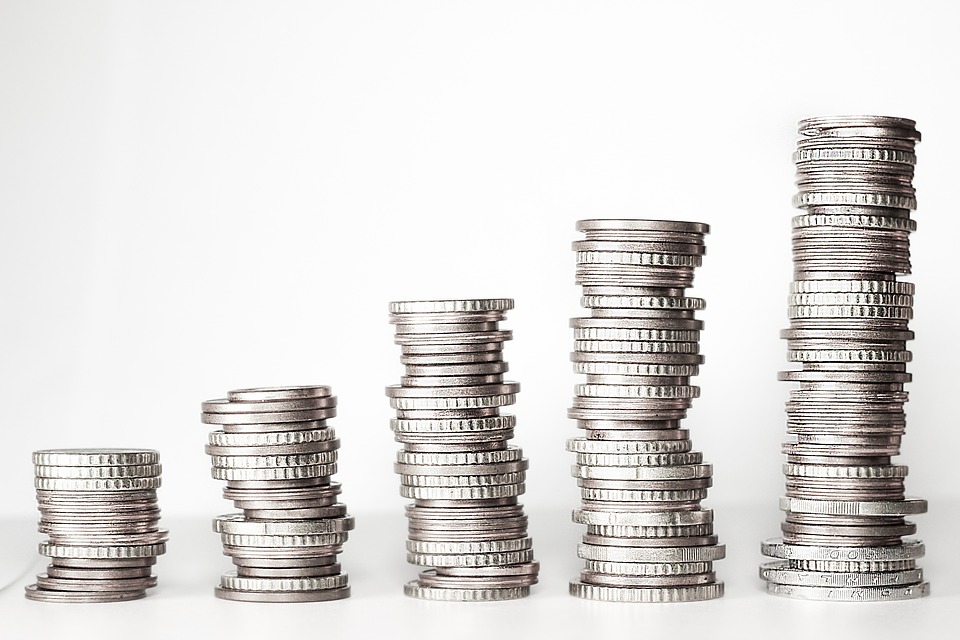 There are so many articles like this on the internet, but today I am compelled to write an article of my own. For those of you who have heard this all before, maybe it will just serve as a reminder or you will just skip this altogether. For many others, this will probably be something you don't want to read, but is some really healthy advice.
I continue to come across writers who want to write because they believe it will either make them rich or wealthy. They believe writing is a means to a healthy income. In some cases, this is almost true. Especially with freelance writers or those who are employed with a monthly salary to do writing for them. I know some companies who pay just to have writers write articles for their site. And as a prime example, those of us who write on Steemit.
The greatest concern is that people write to become rich and believe it will one day make them wealthy. Now, before I continue, I must assume that many of you don't know the difference between being rich and being wealthy. And so, like so many websites out there, let me explain in my own way.
Being rich means you have enough money to cover all your expenses and still treat yourself to something after. Rich is a financial term that focuses on how much money you have. You can be poor, rich or filthy rich. Many countries separate these into different classes of finance. The main point here is based on HOW MUCH MONEY YOU HAVE.
Being wealthy is similar, but focuses on HOW LONG YOUR MONEY WILL SURVIVE without any further income. The key essence of wealth is time. If you have R100,000 and your expenses are R20,000 a month, your wealth will last 5 months. You can be seen as rich if your income this month is R30,000 and your expenses are R22,000, but that will only last you this month. There is no wealth in that at all.
Right. So now that we are done with definitions let's get back to writing. There is a reason people say "the starving artist". Many writers have another job that pays the bills, or some other source of constant income. Only the truly great that have made millions off their books or screenplays or games can say that they can write for a living. And I say write for a living, as that does not always amount to wealth. It may pay all current expenses, but they will need to work on their next project in order to cover future expenses or that yacht they always wanted.
Or to buy that island.
Wealth is when you no longer have to work. That income comes in by itself and you stop worrying about what you make. As a writer, it may take you more than a lifetime where you can say I no longer need to write. My novels bring in millions. The thing is, a true writer can never give up writing. Even with billions in the bank account, writers with a passion for writing will keep writing. Well, at least I would. I can't imagine not sharing my stories with the world. I tried that for 3 years and it led to severe depression.
The important message is that you should be writing because you love it. Yes, we want the bills to be paid too. I do hope that my novels make enough money to pay my bills. But I don't write for the money. This post might make loads of upvoted SBD's, or it might make nothing at all. It doesn't matter. What matters is that I want to share this message with you today.
Today again I witnessed someone who was wondering why their written work wasn't raking in the dollars and wanted to give up. If you are writing for the money, yours should be a completely different approach. Which is the topic for a whole other article, but not this one. You should be writing because you love it and you cannot live without it. It is this passion that should drive you. And you may actually find that when you focus more on your passion, that the wealth with just naturally follow it. Because you are doing what you love, and others will love that about you.
I'm not saying there won't be frustration. Sometimes you will feel that dollars equates to the value of your novels or story.
IT REALLY DOESN'T.
My very first trilogy, The Celenic Earth Chronicles, did not sell very much between 2007 and 2016. Hell, if I sold 50 books in that time it was a lot. Does that mean my book was bad? Or did that mean I had bad publishers who did not bother marketing my books?
I took over publishing my own books in 2016 through my own publishing label, Celenic Earth Publications. I also started my own blog in 2015 and learnt how I had done everything wrong as a writer and published author. I changed how I did things for my novel Silent Hill: Betrayal that was still in development at that time.
Interestingly enough, the changes I made had nothing to do with my writing, but rather how I interacted with others.
And so, when Silent Hill: Betrayal was published and launched in October 2016, it sold more through pre-orders on day 1 than in the 9 years existence of Celenic Earth Chronicles!!
We attach monetary value to real value too easily in today's day and age. Sometimes just changing the way we approach things can make the world of difference. I am currently selling more of the Celenic Earth Chronicles by adapting the same approach as I did with Silent Hill: Betrayal. I wish I had known then what I know now.
From next month, I have the privilege of working full time from home as Owner and Director of my publishing company. And that is not because I am an exceptional writer and my novels are bringing in millions. Rather I have some exceptional talent that allows me to do so and I have wonderful teams that have the same vision as me. And still, I will never stop writing.
In the end, my message remains the same: Yes, you can make money off your writing, sometimes by sheer determination. All I am saying is, don't let money be the reason you write. That will come one day. Find some other way to make you money in the meantime, but write because you love it.
---
Please support my work by subscribing to one of the following:
---
@shadowolfdg is a

steemPunk
Member of @teamsouthafrica
Post of the Day Award - @adsactly
Member of and contestant in most @tpot competitions
---
Kind regards
Shaun M Jooste
Joint-Owner: AIR Entertainment (https://airentertainment.biz)
Director: Celenic Earth Publications (https://celenicearthpublications.wordpress.com)
Author, Screenwriter, Gamewriter, Journalist (https://celenicearth.wordpress.com)