Who played all our selected games and contests for August 30th and wins a @steembasicincome share. You'll find out below.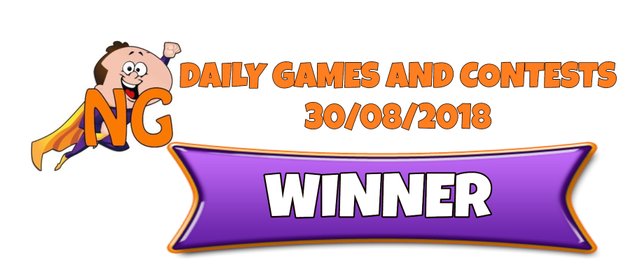 Created with The Logo Creator
Contest Series
Last week, we here at @newbiegames launched another new concept.
Every day, we selected a couple of easy-to-play games and contests and put them together in a post.
People who would join every highlighted game and contest for that day and left the links to their entries in the comments section underneath the post, would be added to the drawing and were eligible to win a @steembasicincome share.



Contestants
For August 30th, there were 3 people who had taken the time to join all games and contests:
Thanks for putting in the effort, guys. I hope you were able to win a prize in one of those contests/games you entered that day.



Winner
Lately, the Random Picker App is my preferred tool to select a winner through a random drawing.
So I loaded the names of the participants into the app, set the prize and let the system do the rest.
This is how the outcome looked:

Source
You can see the public record that was generated here.
Congratulations, @diogosantos, the @steembasicincome share has been sponsored for you.

Source
Thanks to everyone for playing. We are very grateful for your support.

More Games And Contests
Remember, we have more games and contests running this week. Check them out!

Created with The Logo creator