Criminals behind Bitclub-Network Investment Scam

One of the largest Ponzi scheme operations, called BitClub Network (BCN) with thousands of investors worldwide, is obviously run by a gang of international criminals.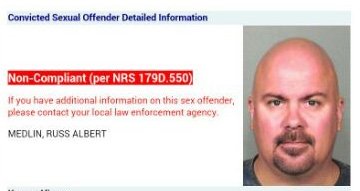 The unofficial head of BCN seems to be Russ Medlin, a U.S. citizen and known sex-offender. Medlin was convicted for attempted rape, possession of child pornography and numerous other crimes.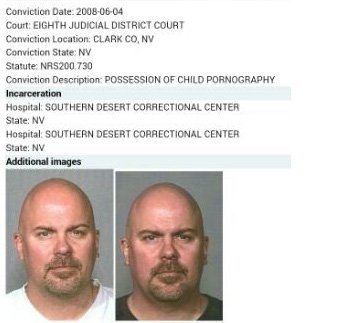 BCN and Medlin are linked by numerous Youtube videos and Blogposts stating, that he is the "Master Distributor" or even the unofficial "owner" of the scheme. Medlin also stated in the videolink below: "everyone is in my downline"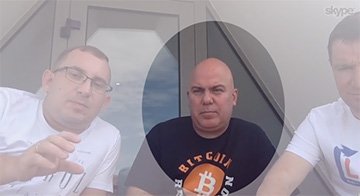 What is BitClub Network all about?
BCN claims to be a Bitcoin mining operation where users invest money in order to get a share of the revenues generated by the BCN mining pool. A member can also generate revenue by sponsoring/referring new members to join BCN.
BCN operates totally untransparent without any official leadership or security for invested funds. BCN is run from a number of different websites (https://bitclubnetwork.com/)
The "company" hides behind statements like:
"...BitClub is not owned by any single person or entity, we are a team of experts, entrepreneurs, professionals, network marketers, and programming geeks who have all come to together to launch a very simple business around a very complex industry..."
found on their website
What is a Ponzi scheme?
A Ponzi scheme is an illegal investment operation where the operator pays returns to investors with money paid into the operation by new investors and NOT from legit profits earned by actual product or service sales. 
In other words: New members finance the payouts for all the existing members. A Ponzi scheme is usually working, as long as new members join in and old members are willing to do what it takes, to get their money back. 
This can go on and on and on for weeks, months or even for several years, until no new members join in or the money simply runs out.
Usually these schemes shut down without any warning, leaving burned and frustrated "investors" behind, while the money is gone with the wind, making the owners rich!
The Ponzi is perfectly organized
The BCN-Scam is well organized, as the BCN mining pool actually exists. The participating members are just not paid from the mining operations Block-rewards.
Payouts are minimal and participating club-members need to pay a high fee, if they want to get their earned funds paid out, unless they have at least earned 2 BTC.
The Black-Hole of Money
Investments are valid for only 600 days and then simply vanish into BCN`s "Black-hole of money". 
Between 30 - 50% of all earnings are forced to be "reinvested" into the system to refinance the operation. Another indicator for a Ponzi scheme.
There is NO actual product behind bitclub network, as the money is made by recruting others into the system. 
The club explains their "product" to be the mining operation and they claim, that the participants should own a piece of the mining hardware, even though these participants are not allowed to know 
1. what equipment they purchase
2. where their bought equipment actually is located due to "legal issues" 
3. which person or company they are paying to. 
It is officially possible, according to BCN`s website, to get your hands on the hardware, if the member pays a one-time fee. I assume, that this fee is very high and will not cover the investment costs in any way. They might even ship some old Antminer with no actual value at all.
Where is the proof ?
I have been in the legit Network Marketing industry for a very long time. 
YES, Network Marketing is actually a legit business form, though widely abused by criminals, hiding behind great success stories and achievement by Tupperware, Amway, Herbalife, Avon, Mary-Kay and others.
Ponzi scheme, pseudo MLM`s actually harm these legit companies a lot. Damaging their reputation and image in the public, stealing customers away from real products delivered by real people. No matter if these products are digital, paid with crypto or physical paid with crypto or fiat currency. 
I decided to get more information around BCN from the inside to get proof-of-work in crypto terminology.
I really wanted to see how the system operates and what actually is or is not paid out, as claimed on BCN`s website.
How much money is involved?
To be a member of BCN you have to pay 99$ worth of Bitcoin for your membership-fee. This fee gives you access to the BCN-platform to be able to invest in the mining operations. The fee grants you access to:
  1. Training and education about Bitcoin mining
  2. Full access to the exclusive Bitcoin Mining pools
  3. ClubCoin Opportunity – Get Free ClubCoin (worthless noname coin)
  ... in other words: YOU GET NOTHING!
A registered member can choose between 3 pools. Pool-1 costs you 500$, Pool-2 costs you 1,000$, Pool-3 costs you 2,000$ and... if you have too much Bitcoins (and if you are totally nuts), you can "invest" in the so called "Founder pool" which costs you 3,500$ worth of Bitcoins.
-> To all Steemians: Think about how much steem-power you can buy for 3,500$.
I decided to test BCN with Pool-1 for a total of 599$ including the membership-fee.  A total waist of money, but hopefully it can spare others to be as stupid as I was.
How much do they pay you?
BCN doesn't pay anything for the first 10 days! From day 11, they pay around 0.17$ (0.000305 BTC) or 0.85% monthly on average.
Sounds decent? Think again: To withdraw the money lossless, it will cost you money, unless you have already earned 2 BTC (around 1,150$).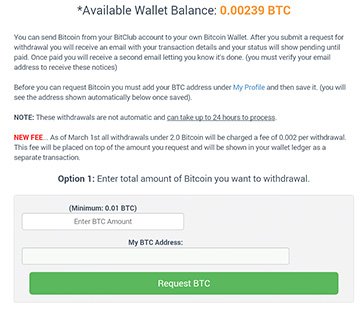 To make 2 BTC with Pool-1 will take approximately 18+ years, unless Bitcoin reaches 10,000$, than it will only take you... 18+ years.
Is ROI (Return of investment) even possible with BCN?
The simple answer is: NO WAY!
If you join the 500$ pool like me, you will get 50% of your share from the pool. The rest will be used to "...fund the mining operation and to purchase additional mining shares...".
If you decide to include the meaningless membership-fee, you will need to make at least 0.99$ on a daily basis to break even after 600 days (the pool-lifetimes at BCN). 
Since you are keeping only 50% of the profits, this means you need at least $1.98 daily revenue to break even. I make around 0.34$ daily, which equals a ROI after 9+ years!!!
If the company, sorry the club, still exists then and the profits stay the same, 
I can expect some profits in 2026.
If you argue against this and your argumentation is based on Bitcoin's rising price in the next years to come and you assume that the invested $500 will give a profit, think twice.
You could just buy and hold Bitcoins or even better Steem and you will make that profit, too.
The companies different websites look pretty nice, as did ZeekRewards, another large scale Ponzi-Scam, obviously linked to the same group of people.
Be aware! Even if you make some money in the process, the question is:
Do you want to finance a convicted criminal or gang of criminals?
I DO NOT!